Katrina Kaif's Latest Airport Look In Baggy Clothes Ignites Pregnancy Rumours, Users Spot Baby Bump: Check It Out!!!
Recently, while leaving the airport, Katrina Kaif was being photographed. Her oversized clothing, however, sparked rumours that she was pregnant. Fans have been excitedly waiting for Katrina Kaif and Vicky Kaushal to share their "good news" ever since they began their marriage period. Additionally, Katrina's protracted seclusion from the spotlight was generating rumours about her pregnancy.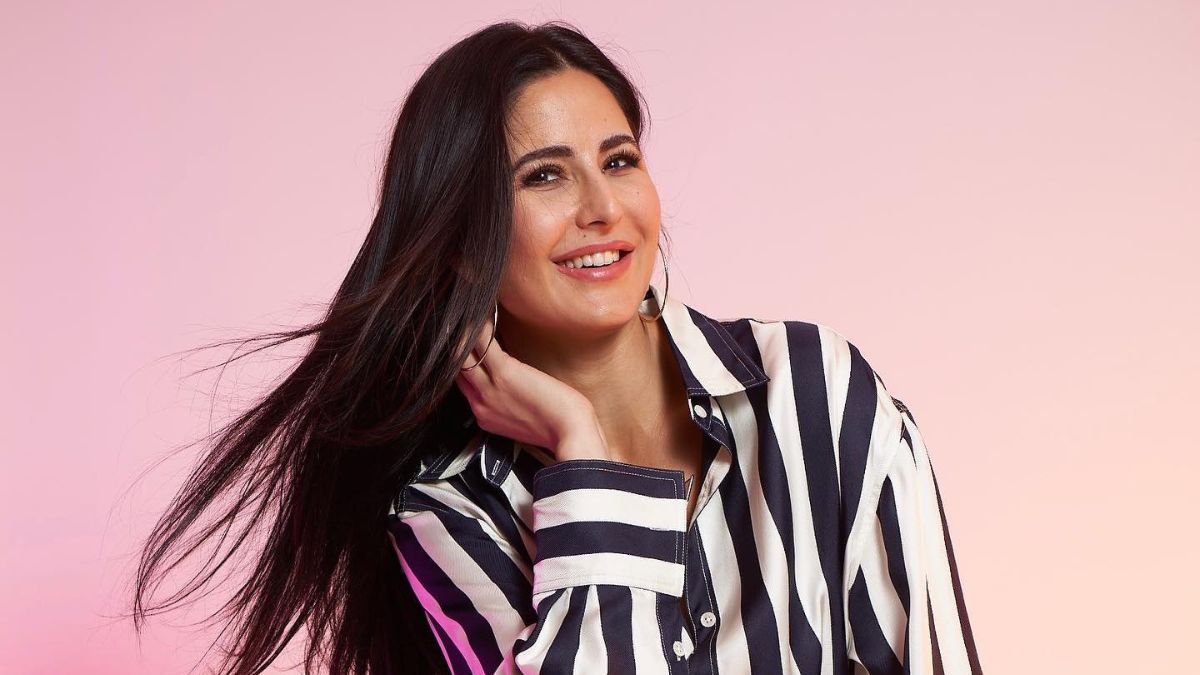 On August 16, 2022, while she was leaving the airport, she was finally papped. Her followers are certain that the actress is pregnant, nevertheless, because of her dress choice. For those who don't know, Katrina and Vicky got married on December 9, 2021, and they've been living their married lives to the fullest ever since. On each of their individual IG handles, there are glimpses of the same.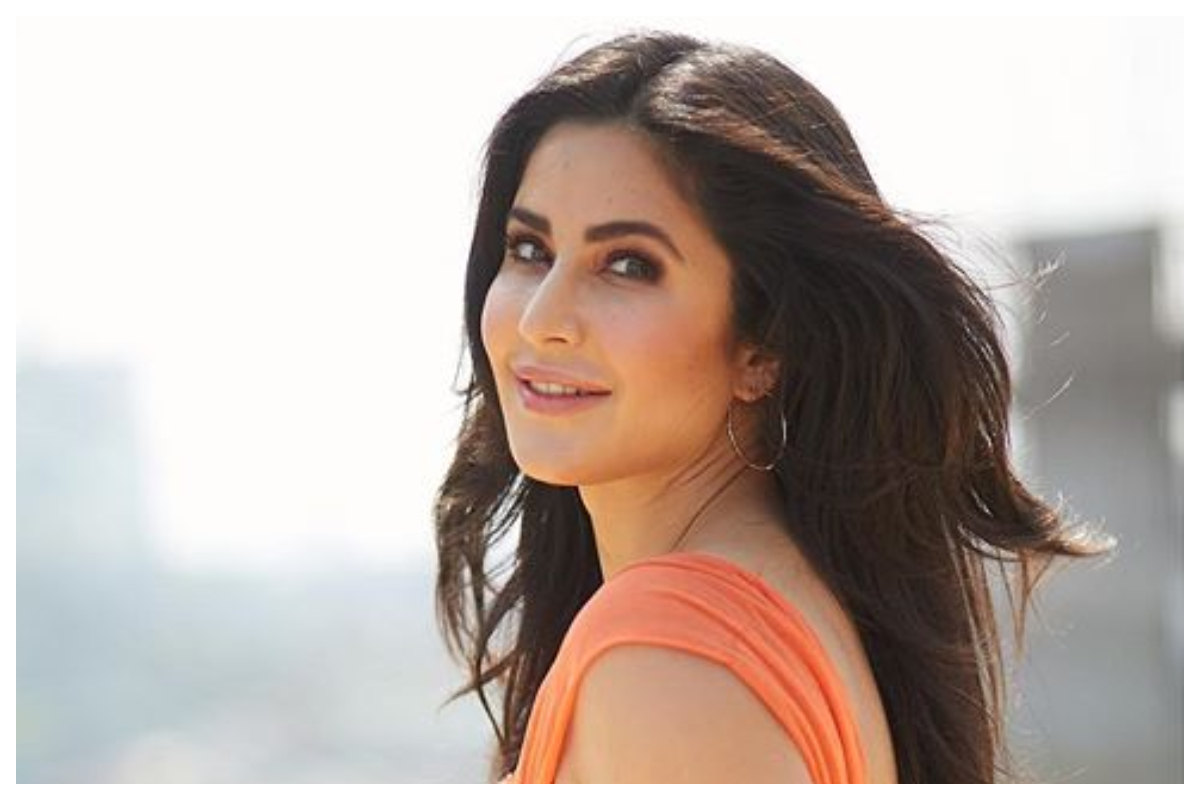 A candid photo of Vicky Kaushal and his adorable wife Katrina Kaif during their holiday in the Maldives, for instance, was posted on July 18, 2022. The smitten couple looked gorgeous while wearing matching white outfits. The adoring wife, Katrina, won our hearts with a sweet gesture for her husband. Vicky caught Katrina's attention, and the two did engage in some intimate interactions while on the vacation. An infinite emoticon was used as the post's caption by Vicky Kaushal.
View this post on Instagram
On August 16, 2022, Katrina Kaif was photographed as she was leaving the airport. She wore a stylish grey sweatshirt with cosy red trousers. Her loose clothing, though, led to pregnancy rumours. Her followers began questioning her pregnancy as soon as the paparazzi revealed her glances. Although some of her fans agreed that Katrina's outfit looked completely normal, others compared her belly to her fitness regimen and said that she previously had a flat stomach. Check out the responses from online users: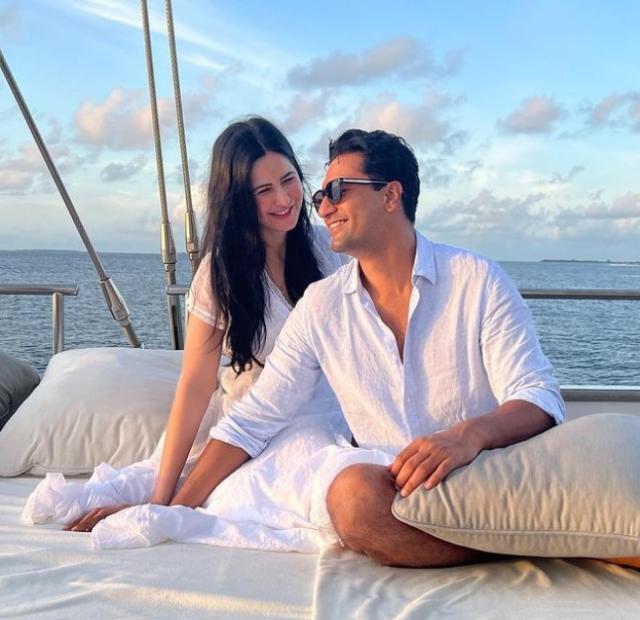 At Karan Johar's 50th birthday party on May 25, 2022, Katrina Kaif was last seen with her spouse Vicky Kaushal. Vicky and Katrina looked great for the celebrity-studded event and had no trouble drawing attention to themselves. Katrina looked stunning in a white midi dress with a feather motif attached to one of its shoulders, as seen by the paparazzi positioned outside the event. Vicky, on the other hand, looked dapper as ever in a black tuxedo. See the couple's glance here: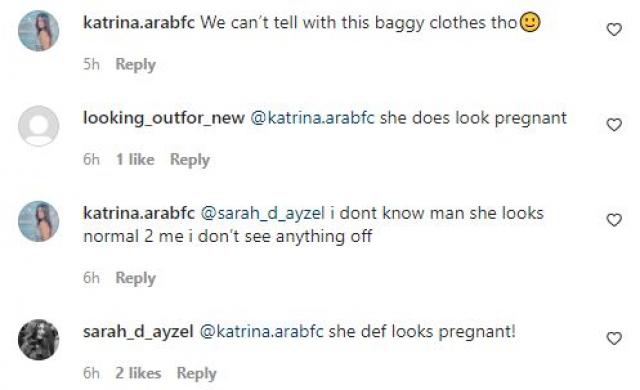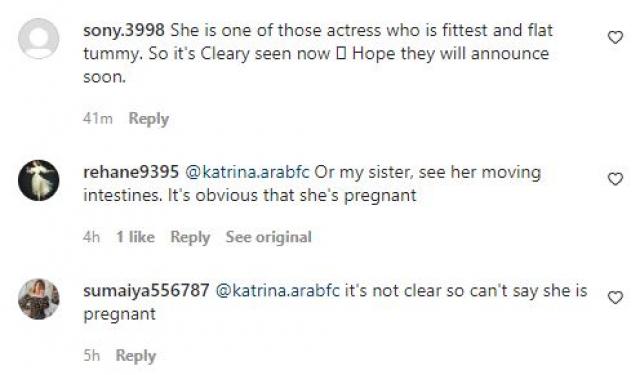 After that, Katrina Kaif isn't photographed at any events, and she hasn't posted anything recently on her social media or been seen even outside the airport. Speculators assumed the actress' pregnancy as the cause of her disappearance from the spotlight. While some of her admirers were heartbroken since they had no access to Katrina's life, some internet users had a sneaking suspicion that the pair might be expecting their first child. See how online users responded to an ETimes poll based on Katrina's absence: