Cricketer KL Rahul is receiving surgery in the UK after suffering a significant injury to his right thigh during a match with Royal Bengal Challengers (RCB) in the IPL. His successful surgery was announced a few days prior, and he uploaded a photo of himself using crutches to navigate the streets of London.
In the meantime, fans are in disbelief after noticing a KL Rahul lookalike in a video of a strip club in London that is going viral. A man who resembles KL Rahul can be seen in the strip club in the viral video. Scroll further to know whether it was KL Rahul and what did wife Athiya say about this matter!
KL Rahul Spotted At Strip Club in London, Netizens Brutally Trolled Him
The footage was uploaded on Twitter along with the statement, "KL Rahul in London strip club. He is being expressionless as usual.
Checkout the footage here: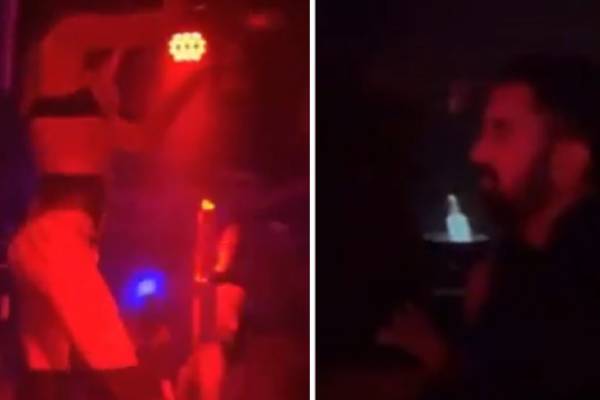 The video has gone viral on social media since it was posted, with cricket fans deluging the comments area with humorous remarks.
What kind of newlywed honeymoon phase is this, a different user asked. I don't question anyone's personal decision, but I do find it odd.
"People may argue all they want, but it's awful for a married person to go to a strip club and watch naked girls. Another person said, "Damn the relationship is messed up if the partner knows about it.
Athiya Shetty's Clarifications About This Matter
Some other users noted that his wife Athiya Shetty was with him and that there was a high possibility that she accompanied the cricketer to the club.
"Athiya is also in England," an admirer wrote. Most likely, she is present as well or she is aware. Why Indians are acting in such a puritanical manner?
Check the footage here:
Athiya got furious over the viral footage from the Strip club in London. She quickly took to Instagram and clarified this matter on her Instagram story.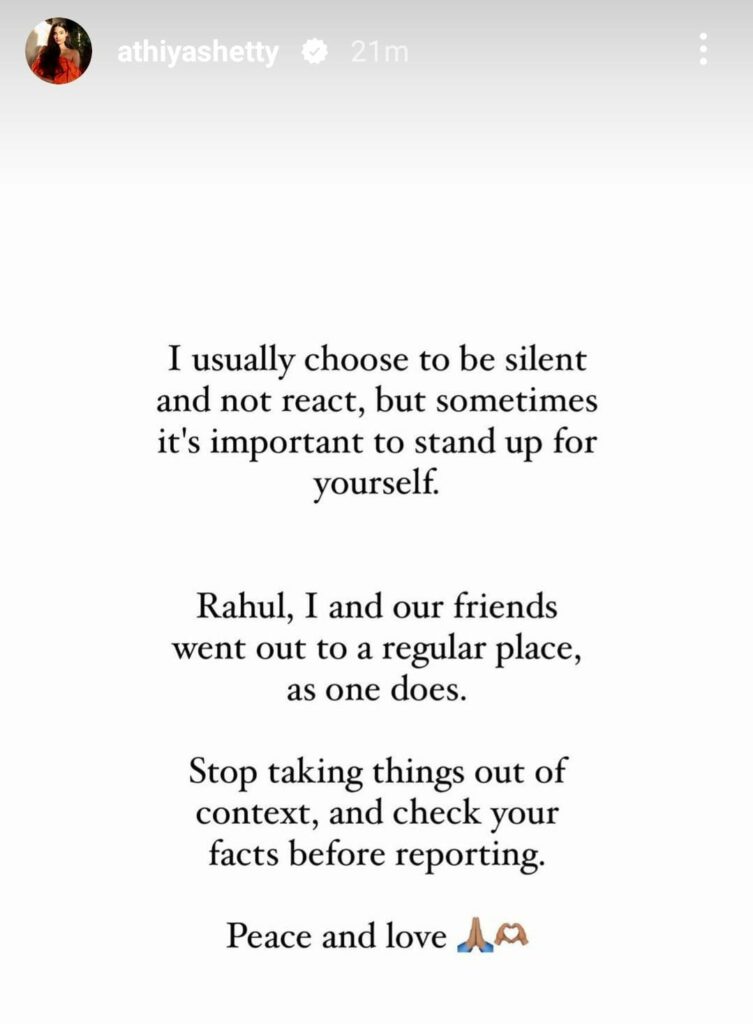 "I normally choose to be silent and not respond, but there are moments when it is crucial to stand up for oneself. Along with our friends, Rahul and I headed out to a regular place as one does. Stop removing context from statements, and verify your information before reporting". The star signed off with "Peace and love."
Eventually, her statement clarifies that Athiya and KL Rahul were both present at the Strip Club in London. They were just hanging out like a normal couple hanging out with their friends!