Know Why Sanjay Dutt Stated, "You Have Given Me A Better Place, I Have Been In Jail Too"
Recently, the Arunachal Pradesh government has announced the Munnabhai of Bollywood ie actor Sanjay Dutt as the brand ambassador of the state. This was announced by Chief Minister Pema Khandu in the presence of Sanjay Dutt and Rahul Mitra in the state. The CM made this announcement on the Golden Jubilee celebrations organized on the occasion of the 50th year of naming the state. Apart from Sanjay Dutt, the government has appointed award-winning filmmaker and branding expert Rahul Mitra as a brand consultant.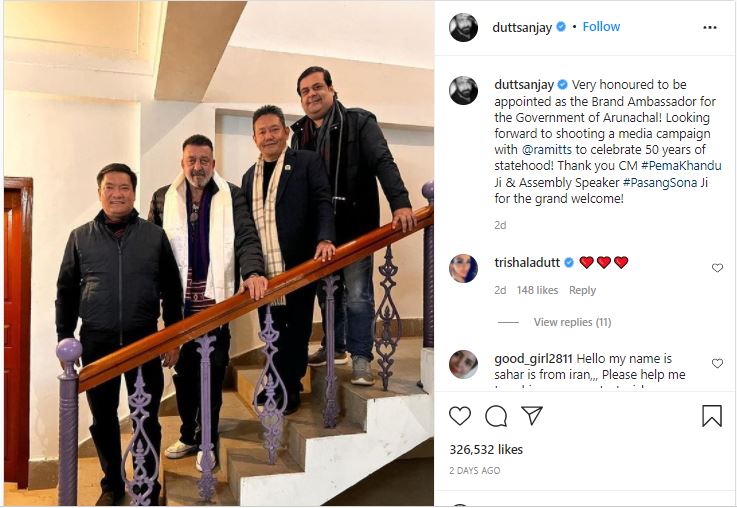 Conceptualized, executed by Rahul Mitra Films and shot by top ad filmmaker and drummer Shiraz Bhattacharya, a massive media campaign was launched on the occasion of the ceremony. It projected Sanjay Dutt as a youth icon, nature lover, and de-addiction proponent and always on the move. At the same time, actor Sanjay Dutt is also very happy to become the brand ambassador of the state. Sanjay Dutt has shared a photo of himself with Rahul Mitra. In this post, he has thanked the Government of Arunachal Pradesh and Chief Minister Pema Khandu. On the other hand, Sanjay Dutt's friends and fans are congratulating him on becoming the brand ambassador of Arunachal Pradesh.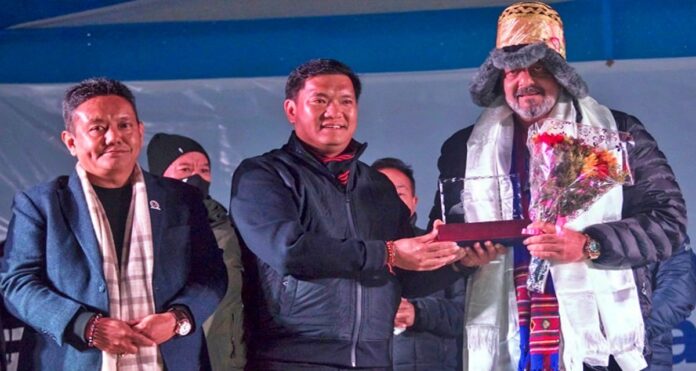 Film actor Sanjay Dutt, who arrived in Mechuka as the brand ambassador of Arunachal Pradesh, said, "It is a great pleasure for Apun, Mamu, that Apun is the brand ambassador of Arunachal Pradesh. And I am going to leave this kingdom sometime and go to new. The actor, who attended the '50 Years of Arunachal Pradesh' ceremony, said, "I am telling you, tie me up here." I am overwhelmed to see your love. Jokingly, the Chief Minister had apologized to the actor for not being able to provide him the right place to live in the state. Replying to this, Dutt said, "Let me tell you, I have been in jail for six years….. then that. better place you gave me to live Sanjay Dutt was last seen in the film Bhuj. Which was released on Disney Plus Hotstar. This film proved to be a flop.