let see what the future brings- 15 years of krrish
on wednesday KRRISH has completed 15 years. it was all started with Koi Mil Gaya directed by Rakesh roshan .  Hrithik Roshan put up the video on instagram with the announcement of Krrish 4. In the video it has been shown the mask of Krrish.Caption- "The past is done , Let see what future brings. Krrish 4. Similarly other co- stars also celebrated the 15 years of krrish with the posts on twitter. likewise Pc team also posted on twitter with the poster of krrish.
The past is done .
Let's see what the future brings. #15YearsOfKrrish #Krrish4 pic.twitter.com/xbp5QzwObF

— Hrithik Roshan (@iHrithik) June 23, 2021
Krrish is the second film in the franchise directed by Rakesh Roshan. Its prequel Koi Mil Gaya laid the foundation story of Rohit Mehra . Rohit gets superhuman abilities after befriending an alien. The superhero character Krrish is the son of Rohan Mehra (Hrithik Roshan) and Nisha (Preity Zinta) from the film. Krishna Mehra(son) inherited the power from rohit (father).and Krishan struggles to keep his alter ego Krrish under wraps.Further Krrish is forced to reveal his identity to save the world eventually. In 2006, we saw Hrithik Roshan playing both the father and the son in Krrish. Priyanka Chopra was seen playing Krrish's love interest.
Now, the fans are waiting for Krrish 4 which  reportedly will be release next year. But no confirmation has been given by the actor Hrithik Roshan and his dad Rakesh Roshan. Only the announcement has been made . From koi mil gaya the jaadu character was very famous at that time. Similarly when krrish came his mask and costume attracted the kids very much.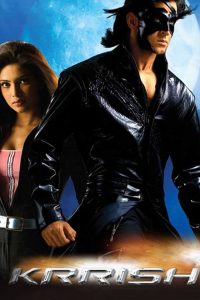 Apart from Krrish 4 next Hrithik Roshan will be seen in Fighter with deepika padukone.The film is set to be released on September 30, 2022 . moreover it would mark the third collaboration between Roshan and Anand, after "Bang Bang" (2014) and the 2019 Yash Raj Films blockbuster "War".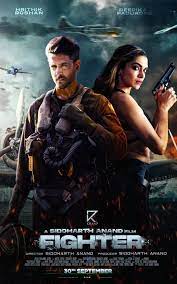 read this also-