Love Triangle Growing Between Urvashi Rautela, Rishabh And Pakistan Cricketer Naseem Shah, Shared Video With Him!!
Urvashi Rautela is one such actress, who is less in discussion for her films but more about her relationship status. The name of the actress has been associated with the Indian team player Rishabh Pant many times. Apart from this, the fight between these two has also come to the fore and people speculated that the two got separated. But now it seems that Urvashi's heart has fallen on the cricketer of some other country and she has also shared the video of that cricketer. After this video surfaced, there was a flood of memes on social media.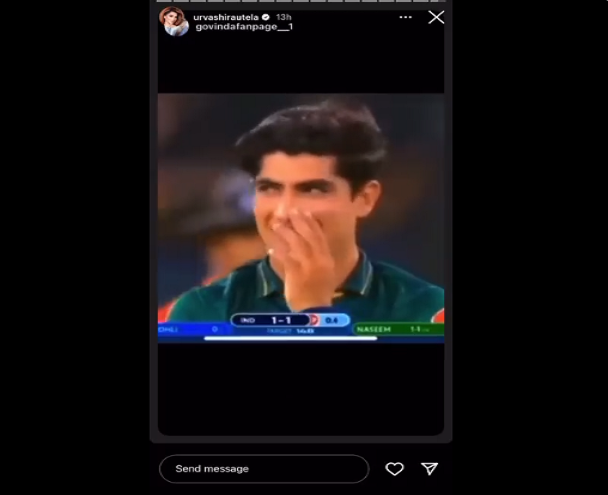 Urvashi Rautela's Post
When Urvashi Rautela comes to the stadium to watch India's match, she always starts getting trolled for it. Even the cold war between Rishabh and Urvashi Rautela had not stopped completely and Urvashi's heart fell on Pakistani cricketer Naseem Shah. In such a situation, Urvashi could not stop herself and she shared the story of a fan page on her Insta story. Indian fans were heartbroken after seeing the story. Trollers made memes on Twitter and showed the love triangle of Naseem, Urvashi and Rishabh.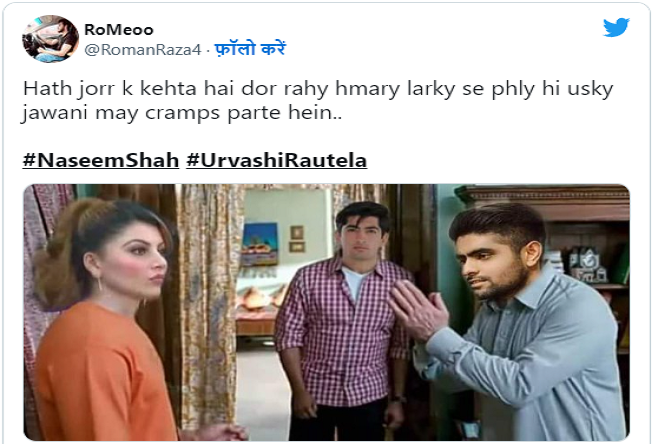 Urvashi Rautela Trolled
Let us inform you that Urvashi Rautela is 28 years old, while Naseem Shah is 19 years old. If we talk about Rishabh Pant, then he is only 24 years old. In a meme, even targeting Urvashi's age, people called this love angle wrong. The fight between 'Chhotu Bhaiya' and 'Didi' between Rishabh Pant and Urvashi Rautela, has now turned into a love triangle. Now Pakistani cricketer Naseem Shah has been entered into this love triangle.