More than Facebook: Reddit, Omegle, Tumblr
Facebook has held the leading position among social networks for several years in a row. According to official information, more than 1.84 billion users visit Facebook every day. This is almost a third of the total population of the planet.
The largest audience for the social network is in the United States of America. There are over 143 million registered users. Indonesia is in second place with a rather noticeable difference — just over 30 million users. And in third place is the UK with 23.3 million users. 
However, Facebook is far from the only popular online platform. There are many of them, and in completely different formats. Let's consider some of the most interesting ones.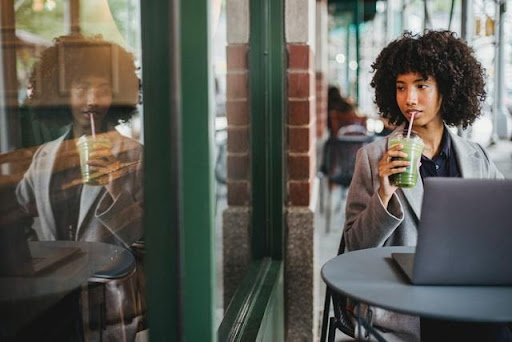 Social news portals: Reddit and its analogues
Reddit is a popular social news site where users can post their own articles or information they like from the Internet. The specialty of the site is the ability to rate each publication and comment on it while communicating with other users. Thus, Reddit combines the principles of a news portal and a social network.
Reddit has many rivals:
Quora

is a knowledge sharing service. This is a kind of question and answer site where you can get an answer to almost any question. A machine learning algorithm and answer grading system make

Quora

a truly unique service.

Stack Exchange

is another question and answer platform with a wide range of topics. Here you can get answers to questions on almost any topic — from nuclear physics to mobile photography.

Digg

is a platform for discussing the most hyped and current topics right now. A very convenient service for those who always want to stay on trend and not miss out on the most interesting trends.

4chan

is a popular image board and anonymous web forum, which, despite its outdated interface and archaic structure, remains the leader in this segment. The site has several main sections: interests, creativity, Japanese culture, sections for adults and others.
These and similar services help users keep a finger on the pulse of the Internet and stay abreast of the latest events. But for communication and new acquaintances they are not suitable in most ways.
Online video chats: Omegle and alternatives
Omegle was the first chat roulette in history, and has not lost its relevance for more than twelve years. Nevertheless, it is not without its drawbacks — from poor moderation to the absence of filters for searching for people. Not surprisingly, users are increasingly choosing Omegle alternatives with more convenient and wider functionality.
Omegle Brasil

— probably one of the best alternatives to Omegle for video chats with girls. The unique feature of Omegle Brasil is that girls must confirm their identity when registering. This means that

omeglebrazil.com/en

connects men only with verified girls. 

Chathub

— a popular Omegle alternative with a gender filter and very fast connection. The emphasis here is on anonymity and confidentiality of use, and developers pay special attention to the security of their service.

Emeraldchat

— a relatively new anonymous video chat service, where in addition to gender and geographic filters, a karma filter is available on the site. Karma is assigned to each user and changes depending on their actions. It also directly affects who Emeraldchat will connect you with and how long you'll wait for your turn to connect.

Tinychat

— not exactly a classic Omegle alternative, but rather a streaming service. Here each user can start their own video broadcast, and other users can connect to it. For an extra charge you can raise your broadcast to the top of search results, and thereby attract more viewers.

OmeTV

— a rather simple but at the same time convenient clone of Omegle. Here users can filter by gender and country, and communicate in text or video chat. In the second case, you can also automatically translate messages into your selected language. Very handy if you want to chat with users overseas and don't use a third-party translator.
Video chats have been experiencing a real renaissance during the coronavirus pandemic. In the case of Omegle, the number of users has more than doubled. Before the pandemic there were usually up to 15,000 people online on the site, now there are about 30-35,000.
Microblogging: Tumblr and similar platforms
Microblogging has recently taken on a special place among Internet users. One of the leaders is Tumblr. The platform was launched in 2007, and after six years, in 2013, it even managed to bypass Instagram in popularity.
Besides Tumblr, there are many alternatives that are also popular among Internet users.
Twitter

— a true old-timer among microblogging services. Due to the release of Instagram, the popularity of the site has slightly dropped, but even with this, Twitter is used daily by more than 145 million people around the world.

Pinterest

— not exactly a classic microblogging, but rather a virtual album where users can add images, create "boards" (collections), add descriptions to images, etc. For many, Pinterest has become a real source of inspiration and creative content for a variety of tasks.

Medium

— a more functional analogue of Tumblr, where you can maintain a full-fledged online blog, create extensive publications with multimedia content, etc. If the basic functionality of microblogging is not enough for you to convey your thoughts and ideas to readers, Medium is definitely worth a try. 

Telegra.ph

— official blogging platform from the Telegram developers. Articles can be published without an account and without attribution. However access to them is exclusively by reference, which is both an advantage and a disadvantage of Telegra.ph.
Microblogging and blogging services are convenient platforms for self-expression, publishing various author's content, discussing relevant topics and just enjoying a pleasant pastime. 
Let's summarize
The Internet has become an integral part of life for modern people. It helps you quickly find the information you need, share it, get to know other Internet users, communicate on any topic, gain new knowledge and just have a good time.
Depending on your goals and preferences, you can find the most suitable services — social networks, instant messengers, dating sites and applications, online video chats, microblogs and blogs, huge online encyclopedias and much more. 
We recommend focusing not only on the leaders in a particular segment. There are many less well-known, but much more convenient and functional services that open up a lot of additional opportunities and may suit you better. An obvious example is Omegle. This is one of the most popular chat roulettes in the world, but at the same time, it is inferior to many alternatives in most ways. Statistical superiority shouldn't take precedence over features and usability when you choose a site.