A mother-in-law of Sikar has given new life to her daughter-in-law. The son of Kamala Devi, a government teacher by profession, died five years ago. Then only 6 months had passed for the marriage of the son. In such a situation, mother-in-law Kamala educated her daughter-in-law further. Then when the daughter-in-law became a lecturer of Grade First, the mother-in-law got married with pomp.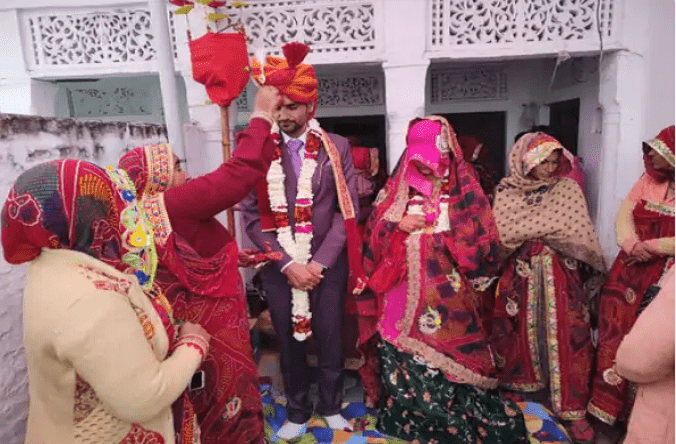 Kamala got her daughter-in-law married
Kamla Devi's younger son Shubham was married to Sunita on 25 May 2016 in the Dhandhan village of Ramgarh Shekhawati. After marriage, Shubham went to Kyrgyzstan to study MBBS. Where he died of a brain stroke in November 2016. After this, the mother-in-law gave love to the daughter-in-law like her own daughter. Now after 5 years, the mother-in-law, like her daughter, got married with pomp.
Shubham and Sunita had met each other at some event. Shubham told about his feelings for Sunita at home, he talked to Sunita's family members about marriage. The financial condition of Sunita's family was bad at the time of marriage. He made Sunita the daughter-in-law of his family without a dowry. Kamala Devi told that Sunita first took birth at her parents' place and filled their house with happiness. After marriage, she lived like a son in her house. She got married to Mukesh on Saturday. Now she will fill Mukesh's house with happiness.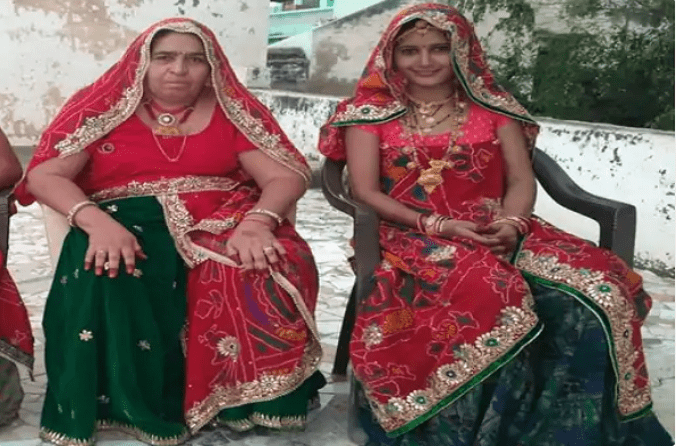 Kamala Devi's Daughter-in-law
Kamala Devi's elder son Rajat Bangadwa told that after the death of younger brother Shubham, his mother loved Sunita more than me. In return, Sunita obeyed everything of her mother. After Shubham's death, the mother got Sunita to prepare for the competitive examinations by getting her MA, B.Ed. Sunita was selected for the post of Lecturer in History last year. Presently she is a teacher at Nainasar Sumeria in the Sardar Shahar area of ​​Churu district. Apart from taking care of our house, she also took full care of her parents. Sunita also taught her younger brother.
Sunita told that after the death of her husband, the mother-in-law gave her love like a daughter. Mother-in-law has got her married to Mukesh to start a new life. Mother-in-law did her Kanydaan like a daughter. She is quite happy. Rajat told that Sunita's husband Mukesh is currently working as a CAG auditor in Bhopal. Mukesh's family consists of parents and brother, who live in Chandpur village of Sikar. Mukesh's first wife was Suman Bagadiya, a resident of Piprali village, who died in a road accident. Suman was ASI in Rajasthan Police.