Shikha Srivastava Remembers Her Last Moments With Tears At Raju's Prayer Meets!
Shikha Srivastava, the wife of Raju Srivastava, wept bitterly and said, "No matter what I say, my life has gone." It was a very touching moment. Raju, why were you in such a hurry? Everyone had the same facial expression. On Sunday, people pray in the Mandapam Hall of the ISKCON Juhu Temple, mourning the remains of the late Raju Srivastava. Except for all the actors who worked with Raju Srivastava, all the celebrities of the film industry prayed and paid tribute to the peace of mind of the late Raju Srivastava.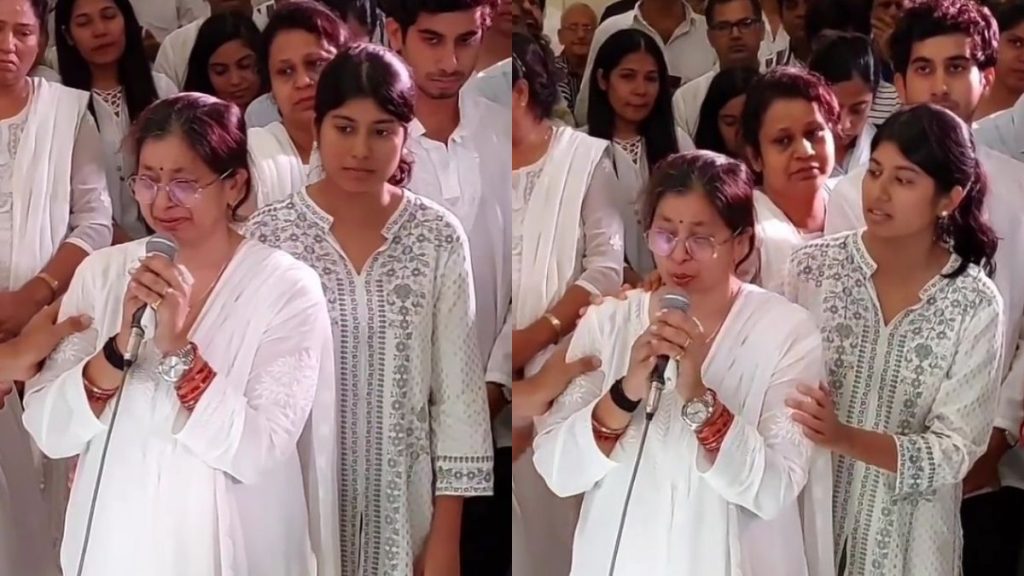 Raju Srivastava, who made the whole world laugh, passed away on September 21st. On August 10, 2022, while at the gym, he suffered a heart attack and was enrolled in AIIMS. Raju Srivastava passed away after spending 41 days on a ventilator. His fans and friends prayed to God for his health and the doctors did their best to save him, but Raju Srivastava went into such a world from which no one returns.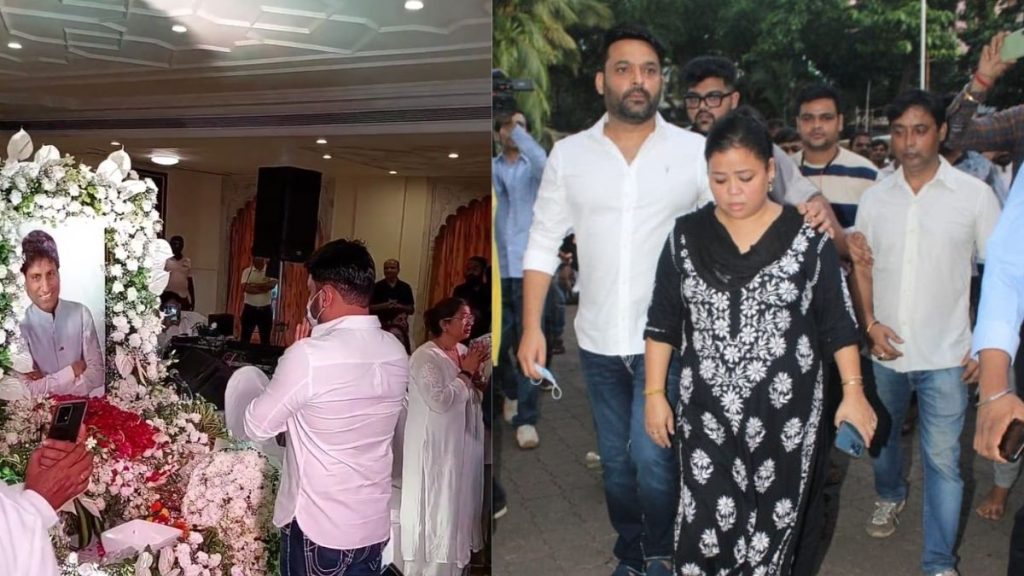 During the prayer meeting, many hymns were sung for the peace of soul of the late Raju Srivastava. But when They sang "Chitthi Na Koi Sandesh Jaane Ko Kaun Desh Jahan Tum Chale Gaye", his fans burst into tears. During the prayer meeting, many fans stood in front of the ISKCON Juhu Mandapam audience and prayed to God for peace in his soul.
Director Abbas Mustan, Anil Sharma, Mahendra Dhariwal, Manoj Sharma, actors Arun Govil, Shailesh Lodha, Johnny Lever, Bindu Dara Singh, K.K. Menon, and Anjan Srivastava attended a prayer meeting for the soul of the late Raju Srivastava at an ISKCON temple in Mumbai.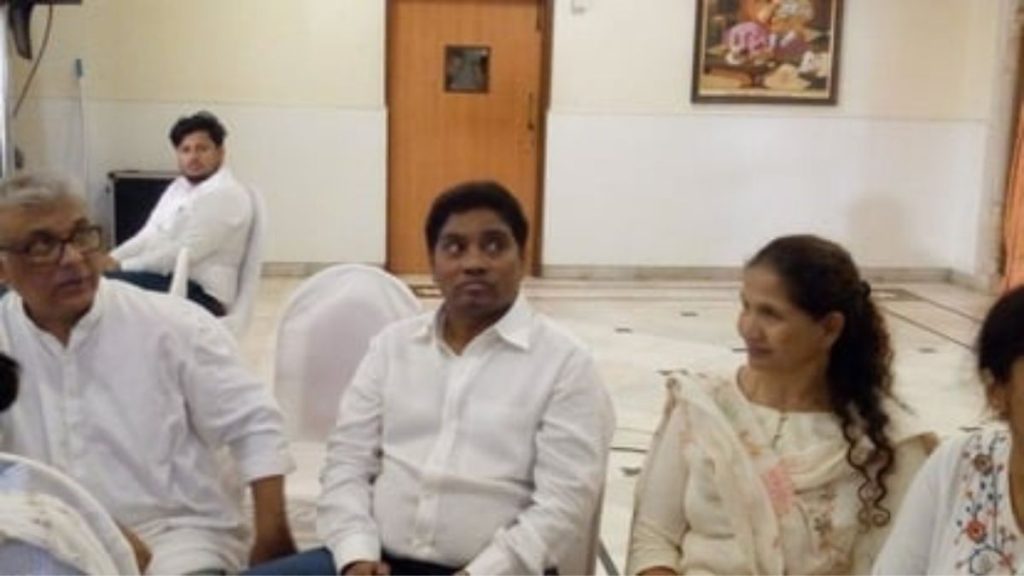 Neil Nitin Mukesh, Ali Khan, Ramesh Goyal, Lilliputians, Kapil Sharma, Raju Shrestha, Singer Arvinder Singh, Ram Shankar, Abhijit Bhattacharya, Nitin Mukesh, Singer Madhu Sri, Director Tinu Verma, Shyam Kaushal, co-stars Raju Srivastava Sun Ehsan Qureshi Like many in the industry, Kiku Sharda, VIP, Sugandha Mishra, author Vikas Kaushik Raju Srivastava, wife Shiksha Srivastava, their son Ayushman, daughter Antara, brother Deepu Srivastava and the rest of the family is mourned.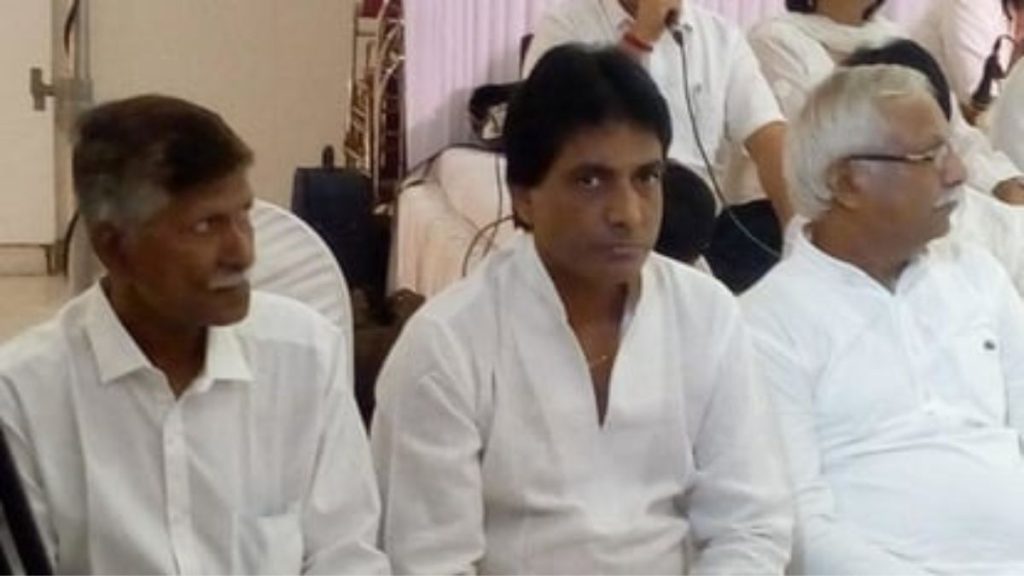 Late comedian Raju Srivastava's father, Ramesh Chandra Srivastava, was a poet. Friends call him Balai kaka. Raju Srivastava spent his childhood laughing and making humor his profession. Raju Srivastava's wife Shikha Srivastava was very emotional and said that the whole world loves him very much. How many strangers prayed for his recovery? The doctors tried very hard, but could not save him. Wherever he is, he will laugh. But my life has gone. Each offers solace in this time of sorrow. Everyone is talking about why Raju Bhai has to leave in such a hurry.