Nakuul Mehta's Son Sufi Is All Set To Board His First Flight To Goa; Pictures Inside
TV's popular face, Nakuul Mehta, and his wife Jankee Parekh are often seen indulging in PDA. From sharing photos together to sharing glimpses of their adorable son, Nakuul and Jankee make for one of the most adorable couples on the internet. The duo stays connected with their fans and followers through Instagram and Twitter.
Nakuul who never misses a chance to bless his fans with gorgeous and lovely pictures of wife and son, Sufi together, a few days back, shared a picture where baby Sufi and mom, Jankee were seen in a flight. In the picture, Sufi was seen hugging Jankee tightly in his first-ever flight. According to the news we got, the couple is off on a vacation to Goa with their little bundle of joy. Sufi's daddy captioned the picture as, "Cause Firsts are always special", with a heart emoticon.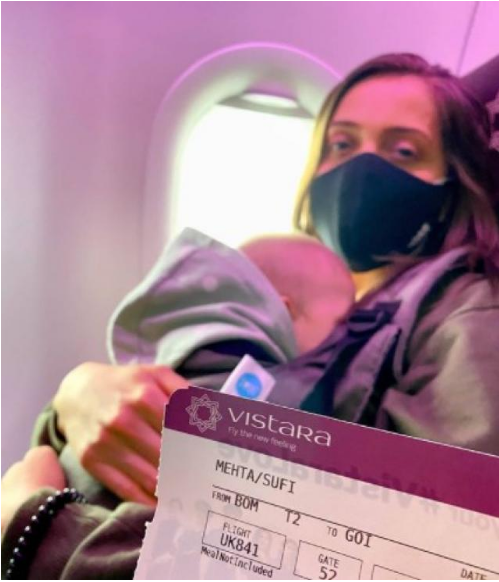 Jankee also shared some beautiful shots of Sufi on her IG handle. Some moments back, she shared a boomerang on her Insta story of Sufi, heading to the airport. On the top of the story, she wrote, "And we are off to," followed by a flight emoticon.
Nakuul and Jankee keep sharing anecdotes of how they are parenting baby Sufi and how this phase is a blessing in their life. They put up some lovely and eye-catching pictures of their journey as parents with their son, Sufi. The couple had announced the news of their pregnancy through their respective social media handles in November 2020. On February 3, 2021, Nakuul and his wife Jankee got blessed with a baby boy. Sufi is a coronial baby.
In order to reveal the news of their newborn son, Nakuul and Jankee had taken to their social media handles to share the picture of their newly born little munchkin. In the picture, their son's hands were seen holding his mother's finger. Nakuul and Jankee had captioned their posts as "February 3, 2021, This is Us Grateful and sleepy in equal measure. *Ing: @jank_ee/@nakuulmehta & Him" respectively. Since then, the couple has been showering us with cute glimpses of their son.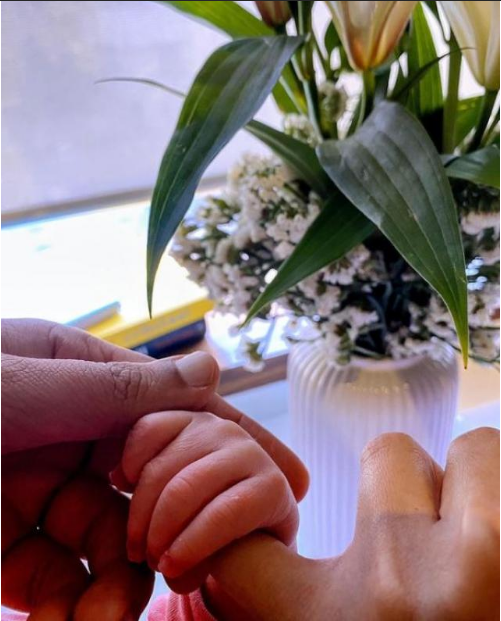 Nakuul Mehta also spoke about how he feels about becoming a father in an interview with the Hindustan Times. He said, "It was overwhelming to be in the operation theatre (OT) besides my wife, and watch my child being born."
He further added, "I had heard it often enough, but nothing prepares you for that kind of rush. It's surreal, deeply emotional, and yet magical in so many ways. I'm not sure if the fact that I'm a father has sunk in completely yet. We're only a week into this, but I do feel infinite compassion and love for this new life and for everybody around me."
On the other hand, Jankee can be often spotted making efforts to entertain her son. She sings her favourite songs to Sufi religiously and puts up videos of the same on her Insta handle. Sufi has also started reacting on the same. His chuckles can be heard in the videos. But like many other celebrity couples, Nakuul and Jankee have not revealed the face of their son. We're eagerly waiting to get that one look of the baby.