Neha Kakkar Shares Pre-Anniversary Celebration With Husband Rohanpreet
Neha Kakkar shared a glimpse of her pre-anniversary celebration with her husband Rohanpreet Singh. She has posted a video on her Instagram, in which she is cutting the cake and kissing Rohanpreet Singh. Both are having fun in the video. At the very beginning of this video, Neha jokingly puts a knife on Rohanpreet's neck and Rohanpreet is shocked. Neha Kakkar grabbed a knife and asked Rohanpreet Singh to hand over whatever he had. Upon hearing this, Rohanpreet says – "I have done it. After this, jokingly says – now your Hawala Watan Saathiy."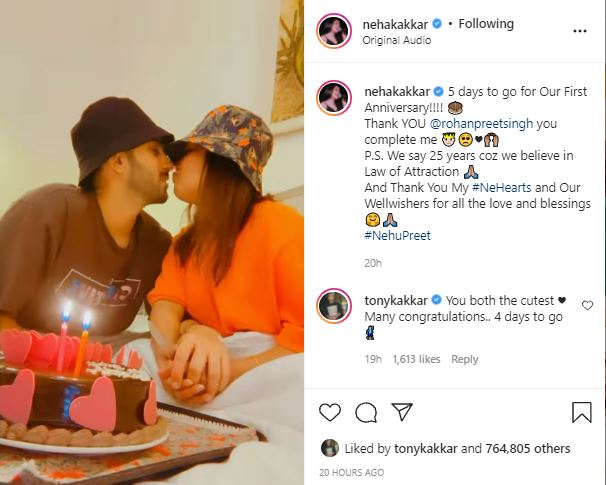 After this, both kiss each other with love and cut the cake. Neha and Rohanpreet got married last year. But he has written 'Happy 25th anniversary to us' in his post. However, Neha has also given the reason behind this. Both also fed each other cakes. Neha and Rohanpreet first met in August last year during the shooting of their music video Nehu Da Vyah. After this, both of them got married within two months. Last year on The Kapil Sharma Show, Neha said that when she and Rohanpreet first started talking, she made it clear that she wanted to get married. Neha had told that one day after drinking beer, Rohanpreet messaged her, "Nehu, I cannot live without you. Let's get married." Neha initially dismissed his action as an act of intoxication. But the next morning when she went to Chandigarh to shoot a video, Rohanpreet came to meet her in the hotel room and expressed her intention to fulfill what he had said in the night. Neha has written in her post that now only 5 days are left for her first anniversary.
Director Prakash Jha Said 'Shah Rukh Khan's Son Is In Big Trouble'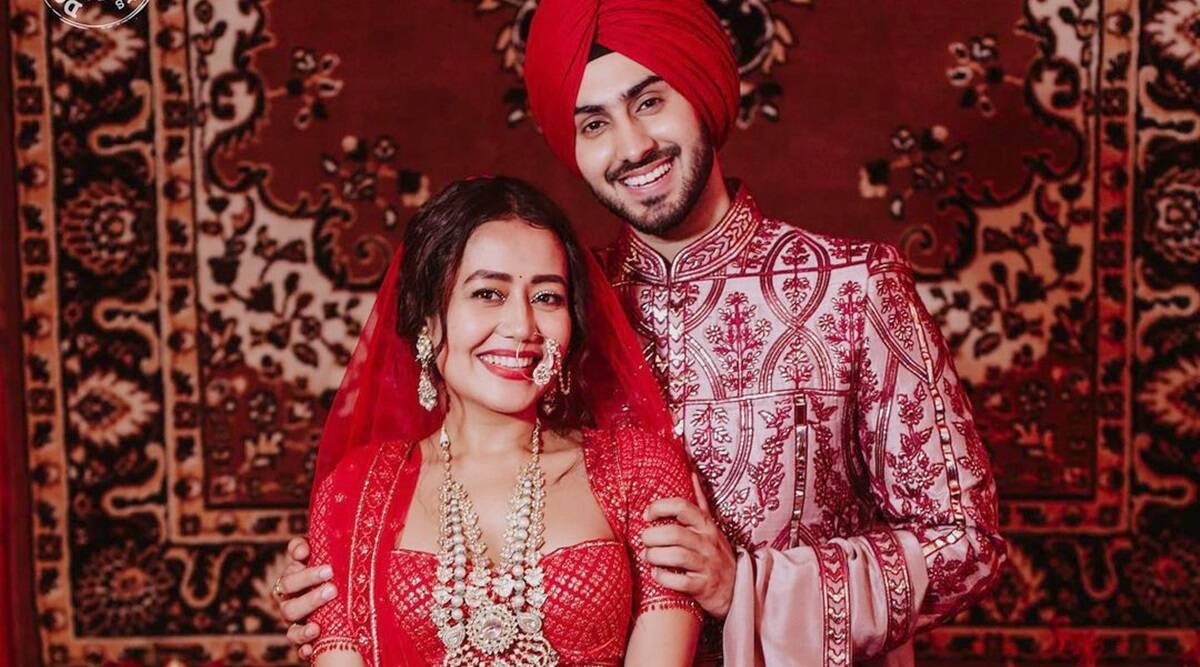 She said that she is marking her first anniversary as 25 years because she believes in the Law of Attraction. The well-wishers of both are congratulating them on this video and are showering love. More than 4 lakh 33 thousand people have liked this video of Neha and Rohanpreet and thousands of users are commenting. One user wrote, "You both look very beautiful in the video." Best wishes, fans of both have showered their love by making heart emojis at the bottom of this video.