R Madhavan Says 3 Idiots Was 'Better Than The Book', Chetan Bhagat Takes A Swipe At R Madhavan's Career
R Madhavan and Chetan Bhagat got into a war of words on Twitter, which turned out to be a publicity gimmick for their show, Decoupled.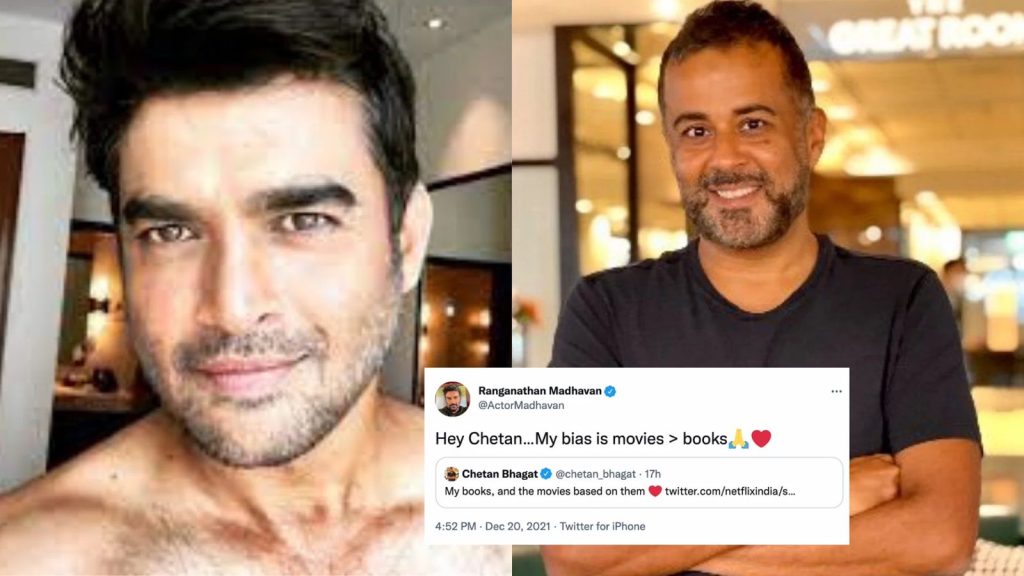 The spat on the micro-blogging site later appeared to be a promotional run for the recently premiered Netflix series Decoupled. The show stars Madhavan as India's second best-selling author and Chetan appears as himself. They are constantly competing with each other in the show.
It all started when Chetan answered a 'movies vs books' question by tweeting, "My books, and the movies based on them." Madhavan said that he is biased towards films, to which the author replied, "Have you ever heard anyone ever say the movie is better than the book?"
"YES! 3 Idiots," Madhavan replied. The film, in which he played an engineering student, was based on Chetan's book Five Point Someone.
Chetan said that he prefers to be known by his name rather than 'Farhan from that one movie'. Madhavan responded, "I'm not known just as Farhan. I'm also known as Manu from Tanu Weds Manu, Kartikh from Alaipayuthey, and my favorite, Maddy kyunki main rehta hoon sab ke dil mein (because I live in everyone's hearts)." The last line was a reference to Rehnaa Hai Terre Dil Mein, which was his debut Bollywood film.
Madhavan and Chetan ended their war of words on a good note. "WOW, if this was your writing test, I'd say you passed. But honestly, what did you think about my Netflix debut?" Chetan wrote. Madhavan joked that the author is 'better on the big screen', just like his books, but added that he was actually 'brilliant' in the show.