Rakhi Sawant Fed The Street Children, Got Angry At The Crowd Watching Her Feeding!
Rakhi Sawant is often in the news for one reason or the other. Recently, Rakhi Sawant announced her separation from her husband Ritesh on social media. Rakhi was very broken after separating from her husband. However, she somehow managed herself. Now Rakhi Sawant was recently seen feeding poor children on the streets. But at the same time, Rakhi's anger broke out on those who saw her while feeding her and she scolded those who saw the spectacle. This nature of Rakhi for poor children is being liked by her fans and people are praising her fiercely.
Shared video of feeding poor children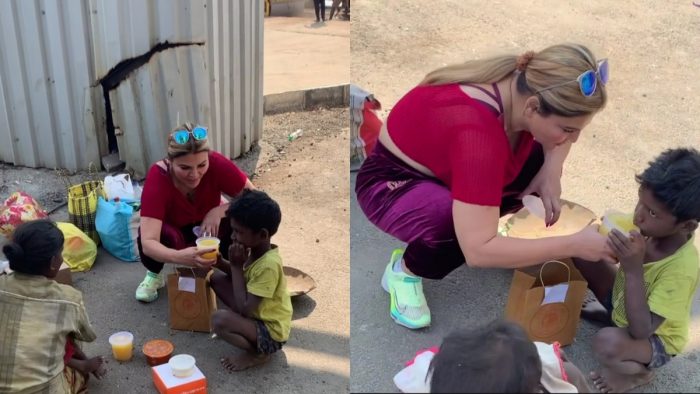 Rakhi Sawant shared a video of herself feeding poor children on her Instagram account. In this video, Rakhi is lovingly talking to the children and people living on the street while feeding them. However, when Rakhi was feeding while sitting on Sawant Street, a crowd gathered there, which Rakhi did not like at all. Rakhi Sawant, expressing her anger at the people standing there watching the spectacle, said, 'Hey, what spectacle are you watching, brother, what spectacle of the poor are you watching. If you can't feed them, then don't watch the spectacle here
Lots of praise on social media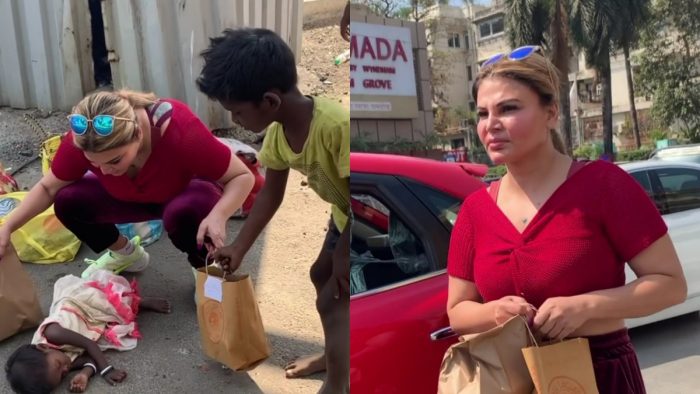 Fans are commenting fiercely on this video of Rakhi Sawant and are praising Rakhi Sawant, who is called Bigg Boss's biggest entertainment. Sharing this video, Rakhi Sawant wrote in the caption, 'If you see any poor person on the street, then take your time and feed them. His video has got more than one lakh likes. One user commented, 'Every people in the world should be like you, you have done a wonderful job'. Another user said, 'You are so sweet, that's why we love you so much'.
Rakhi Sawant has separated from her husband Ritesh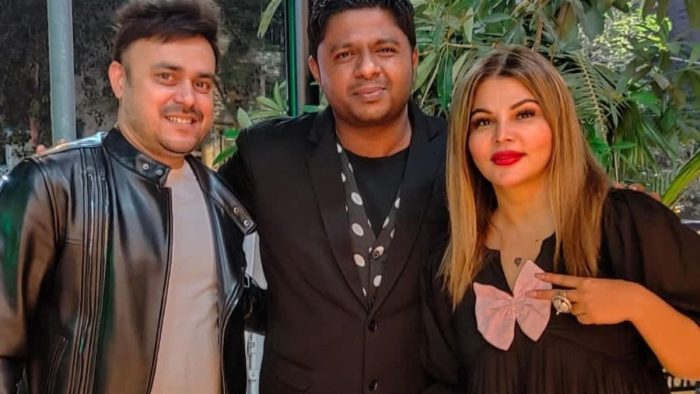 Rakhi Sawant had veiled her husband's face on national television in Bigg Boss 15. Along with Rakhi, her husband Ritesh was also seen as a wild card entry in Bigg Boss 15. Though they were together for some time after coming out of Bigg Boss, Rakhi Sawant decided to separate from her husband after making many revelations about their married life.