Rakhi Sawant Got Married To Her Boyfriend Adil, Looks Beautiful In Bridal Outfit!! See The Pictures Inside
Known as the Controversy Queen in the world of acting and glamor, Rakhi Sawant, a popular dancer and actress of the industry, often remains in the news and headlines due to her impeccable style and statements. Apart from this, Rakhi Sawant is often seen in the headlines due to the news related to her personal life and along with this, she often remains the subject of discussion among the fans.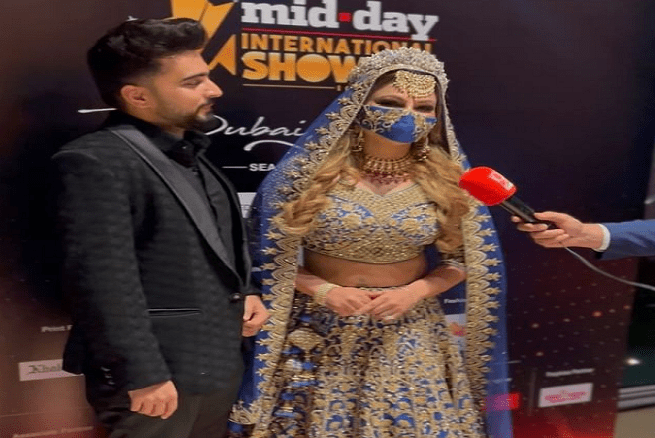 Rakhi Sawant
In such a situation, Rakhi Sawant is now once again making headlines due to a video, and today we are going to show you the same glimpse of the video of Rakhi Sawant.
First of all, let us tell you that this video of Rakhi Sawant has surfaced on social media, and now it is becoming increasingly viral on social media as well as on the internet. Talking about the video, there is a video of Rakhi Sawant from an award show in Dubai, as her alleged boyfriend Adil is also seen with her and that is why this video has become a topic of much discussion these days.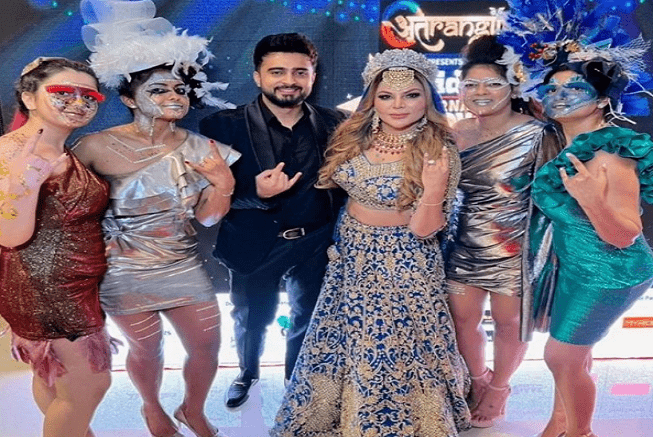 Rakhi Sawant
The interesting thing is that Rakhi Sawant herself has shared this video through her official Instagram account and while sharing this video, she has also told through the caption that these days she is in Dubai and she received the Best Entertainer Award.
In this shared video, Rakhi Sawant is seen in a dark blue color lehenga, which has golden embroidery and with this she is also wearing heavy jewelery to complete her look. On the other hand, if we talk about her boyfriend Adil, then in the video he is seen in an all black formal suit.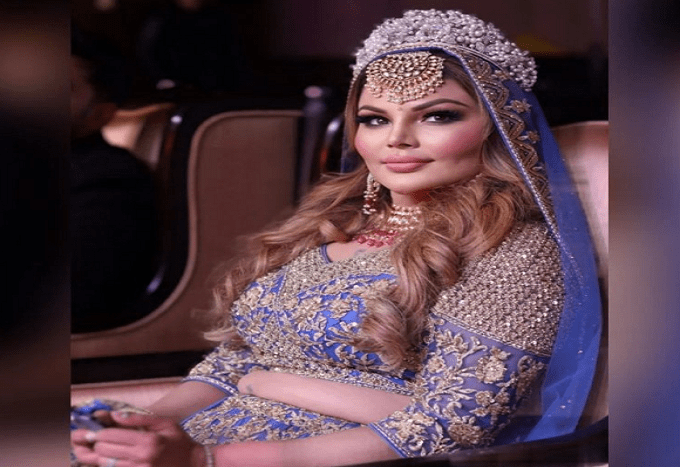 Rakhi Sawant
As you can also see that in the video Rakhi Sawant is seen dressed like a bride wearing a lehenga, in such a situation, after watching this video of her, the fans are seen making such speculations that maybe She has tied the knot with Adil and that is why she is seen so much decorated in the video.
In such a situation, on one side on social media, where her fans are seen liking this video of Rakhi Sawant very much, and at the same time they are seen praising Rakhi Sawant a lot. On the other hand, some people are also seen questioning Rakhi Sawant's marriage whether she married Adil. However, so far Rakhi Sawant has not given any reaction on this. For your information, let us tell you that Rakhi Sawant had earlier married Ritesh Singh in the year 2019, but later both of them got divorced due to differences.