Yesterday, Alia Bhatt, Ranbir Kapoor, and his family members were spotted at Mumbai's private airport. Soon, Alia Bhatt's family members and Ranveer Singh and Deepika Padukone also flew off to Rajasthan where the couple Ranbir and Alia went for the new year celebration. Since the morning, it is being reported that Alia Bhatt and Ranbir Kapoor are getting engaged today in Ranthambore. However, Ranbir's uncle Randhir Kapoor has put an end to all the speculations.
While speaking to Indianexpress, Randhir Kapoor stated that Ranbir Kapoor, Alia Bhatt, and their family members have gone for a vacation in Rajasthan, not for the engagement. "It is not true. If Ranbir and Alia were to get engaged today, my family and I would have also been there with them. Ranbir, Alia, and Neetu have gone there for holidays and to bring in the new year. The news of their engagement is incorrect," says Randhir Kapoor. It was also reported that Karan Johar is expected to reach Rajasthan today to join the celebration.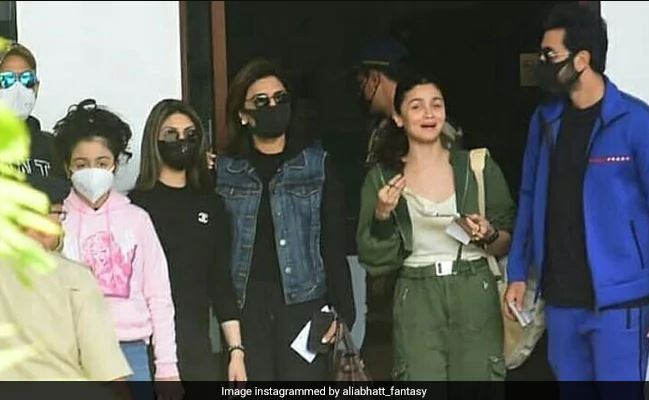 Coincidentally, Deepika Padukone and Ranveer Singh are in Rajasthan and chilling with the Kapoors and Bhatts. Yesterday, Neetu Kapoor had shared a picture that had Ranbir and Ranveer in the same frame.
Meanwhile, a source has informed Spotboye, "They are all staying together at Aman Hotel in Ranthambore. At first, we all thought it's a vacation to bring in New Year, but with full attendance of RK and Alia's close pals, we are forced to think if they are getting engaged today. We heard from someone that a closed engagement ceremony might take place in hotel today."
Click Here To Get Your Woman's Era Magazine Subscription