Ranveer Asks Bear Grylls To Say "Jai Bajrang Bali" In His Adventure Show's Trailer, Check Out To Know More!!
Apart from his strong acting, if Ranveer Singh is known for anything, it is his unusual style. The actor has been in the news for a long time for doing something new and unique. He has been seen with Bear Grylls for some time now. A few days back the teaser of Ranveer Singh's wild adventure with Bear Grylls was released and since then fans are eagerly waiting for his show. Now the trailer of 'Ranveer vs Wild with Bear Grylls' has been released. The trailer looks very funny. In this, he is doing an adventure with Bear Grylls.
Ranveer Singh
At the beginning of the trailer, Ranveer says, 'Just, stubbornness to leave your comfort zone, but where stubbornness brings you and traps you, I don't know'. After watching the trailer, it shows that he is going to do very dangerous stunts in this show. Ranveer is seen running away from dangerous animals like wolf, and bear in the jungle. He also climbs mountains and goes to dark caves. Ranveer is seen eating wild food in the jungle along with Bear Grylls and also plucking the never-ending flower for his wife Deepika. At the end of this trailer, he is also teaching Bear Grylls 'Jai Bajrang Bali Bolna'.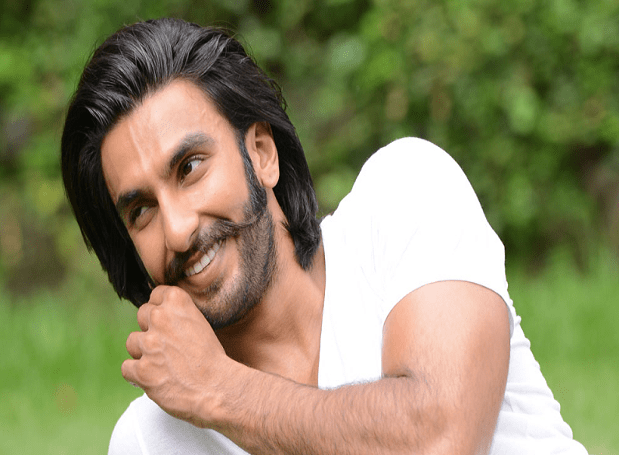 Ranveer Singh
In the middle of this trailer released, Ranveer can be seen having fun with Bear Grylls. While remembering Deepika, he is also saying that he is able to do this only because of Deepika's love and a lover like her will not be found anywhere in the whole world. Overall, the trailer of the show 'Ranveer Vs Wild' is very good. In a short time, its views have exceeded one lakh. In such a situation, it can be estimated how desperate the audience is to see this show.
Let us tell you that this show is going to stream on Netflix very soon. Fans are also eagerly waiting for this show of Ranbir. People are saying in the comment section that now they are not waiting any longer. Talking about the workfront, Ranveer Singh's film Jayeshbhai Jordar was recently released in theaters. However, this film could not do anything special at the box office. In such a situation, now the audience is eagerly waiting for the actor's show.