Retail Therapy…And Where To Start
Shopping is like therapy. Finding great bargains and vibrant colors can lift your mood. Going out to shop can be a good morning session with friends, family, and partners. You can enjoy a good shopping trip like a day out. The new term of shopping which became extremely popular among netizens is thrifting. Thrifting simply means to go shopping at a thrift store or a flea market where you find gently used items at discounted prices. This kind of shopping is good for your wallet despite being less expensive second-hand items are often actually better than new ones. Shifting also helps you to create your unique style.
Well without any doubt Delhi has the best markets in India from reasonable price to availability of variety will make your pocket lose. Delhi markets have a huge array of handicrafts from all over the country. The treasure of thrifting can be discovered here.
Janpath and Tibetian Market
A great place to shop, it has something for everyone. Before visiting Janpath you must polish your bargain skills. This market has goods from all over India and Tibet. This place will impress you with handicrafts, hippie clothing, shoe paintings, brassware Indian art and crafts, leatherwork fragrances, and cheap jewelry.
Location- Janpath, just off Connaught Place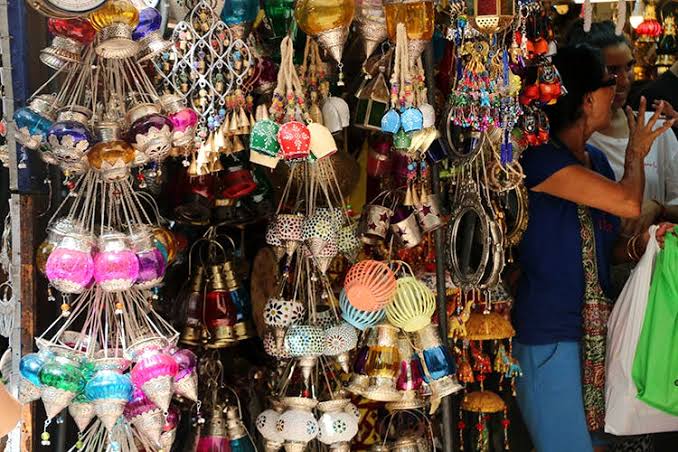 Chandni Chowk
If you want to shop in Delhi you should visit the most historical market of India. Chandni Chowk is a hundred-year-old market. Through the narrow lanes, a whole other level of the world is settled here. This market is divided into districts from fabrics to electronic goods; everything is available at pocket-friendly prices. This market is most popular for wedding shopping, designer lehengas, shoes, and jewelry no matter what your budget. Chandni chowk can satisfy. 
Location- Old Delhi
Sarojini Nagar
This place is heaven for thrifters. Sarojini Nagar is most famous for really cheap designer clothes and reputable brands that have been rejected from export either for small manufacturing defects or surplus quantity. Here you will find the latest fashion from street style clothes Indian clothes and accessories. New stock comes in every Tuesday so it's best to visit this market on Tuesday.
Location – South Delhi, near Safdarjung Airport.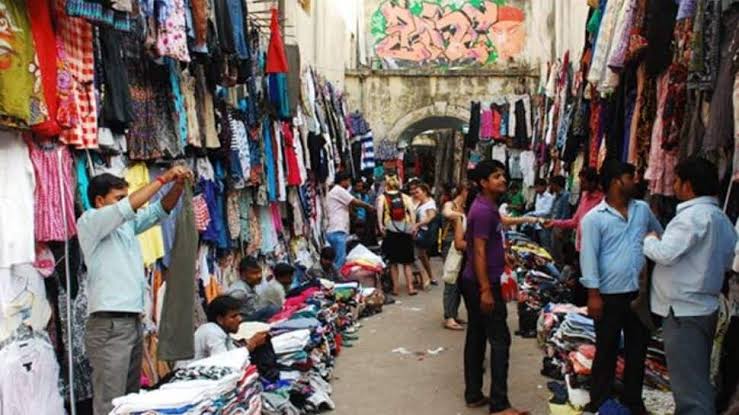 Paharganj 
Another Chetak and vibrant market of Delhi is Paharganj, Main Bazar. Most shops deal in wholesale and export to foreign countries, so it's a great place to shop for unique and inexpensive goods. 
Location- Paharganj
Karol Bagh 
The shopping streets of Karol Bagh are a lively place to shop from. This market offers various big brands and food joints. Full stop you can find Indian clothes, shoes, bag accessories men wear, and much more at a reasonable price after bargaining. 
Location- Karol Bagh.