Rhea Chakraborty Told Brother Showik As 'Warrior' Said, "You Inspire Me Everyday"
Actress Rhea Chakraborty, the girlfriend of late actor Sushant Singh Rajput, has been in limelight since his demise. After Sushant's death, Rhea Chakraborty was involved in a lot of legal battles. After which Riya and her brother Showik Chakraborty have started coming back to their old routine once again after about a year. Both Rhea and her brother are now active on social media as well. Recently, Rhea Chakraborty has described her brother as a warrior in a social media post.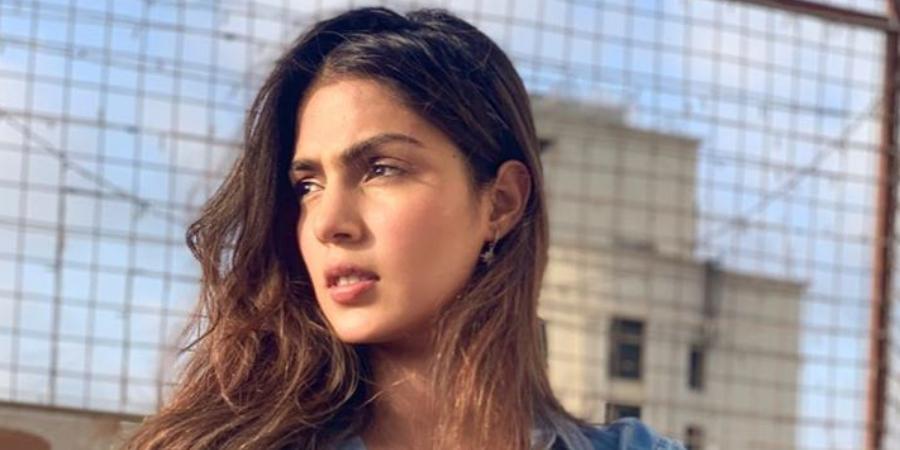 Although Rhea Chakraborty had disappeared from social media since the death of Sushant Singh Rajput. But now once again he has made a comeback on social media. Rhea Chakraborty keeps sharing many of her pictures these days. Rhea often tells through her posts how she is healing herself to get out of difficult times. Meanwhile, now recently Rhea Chakraborty has praised her brother Showik Chakraborty.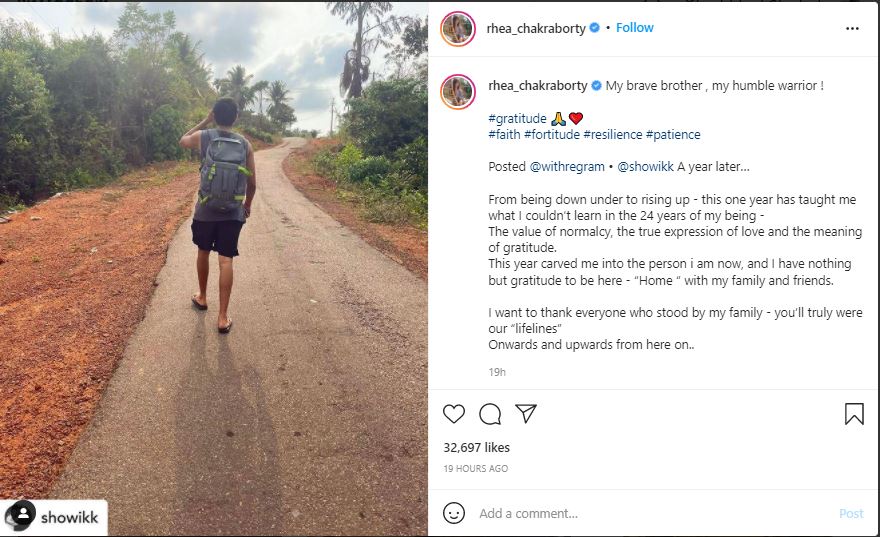 Rhea Chakraborty's brother Showik Chakraborty shared a picture through his official Instagram account. In which Showik is seen going somewhere on an empty road with bags on his back. Sharing this picture, Showik told the journey of his one year. She told how this one year was for her. Along with this, she has also thanked the people who supported him in such times. While re-sharing this post of his brother, Rhea wrote in the caption, 'My brave brother, my true warrior.'
There is a mixed reaction of people on this post of Rhea Chakraborty. Many social media users are commenting on this post and are consoling Rhea's brother. So at the same time many users are trolling Rhea Chakraborty's brother. One user wrote, 'Shame and be a little ashamed.' Another user wrote, 'Yeh kahe ka warrior.' Similarly, people's reaction is being seen on this picture. Talking about Rhea's film career, she was last seen on the big screen in the movie Chehre. In which Emraan Hashmi and Amitabh Bachchan also played the lead roles with him.