Shahid Kapoor Is Holidaying In Switzerland With Wife Mira & Kids – Checkout!
Shahid Kapoor is not only a solid actor on screen but also a solid family man at home. On social media, he is often seen spending time with his wife Mira Rajput, and both children – Misha and Jain. This week Shahid is holidaying in Switzerland with his family. Meera has shared some new photos on social media which are proof that she is having a lot of fun on a family vacation.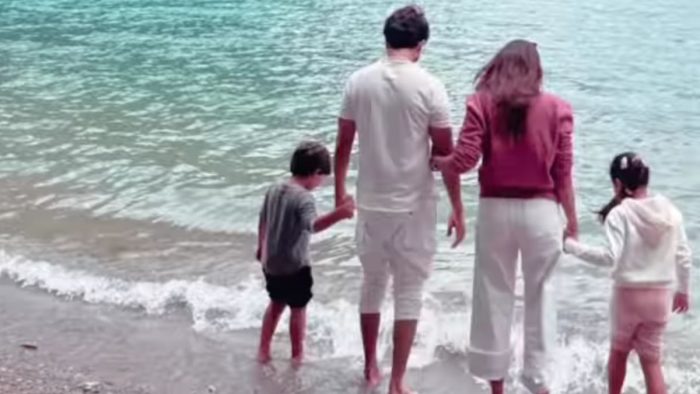 Meera has now shared some new photos from her vacation on Instagram. In these pictures, Shahid-Mira is accompanied by their two children – daughter Misha and son Zain. In Meera's photos, everyone is engulfed by the waves on the seashore. Wearing a pink top and white pants, Mira holds Shahid's hand on one side and is holding Misha with the other.
Shahid is holidaying in Switzerland
Shahid Kapoor is in a white t-shirt and pants, he is holding Zain on his side. Shahid and their family are seen standing on the seashore, playing with the waves coming on their feet. Meera has also shared some photos from the train ride of Bernina Express on her Insta stories. Along with one of her selfies, Mira also pasted a dialogue from Shah Rukh Khan's iconic film 'Dilwale Dulhania Le Jayenge'. She wrote, "Go live your life."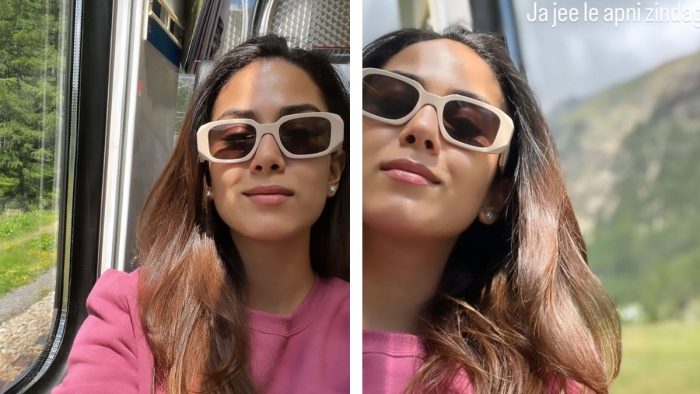 Two days ago, while sharing the first picture from her Switzerland vacation, Meera told that her son Zain – 'The Serial Photobomber' is back. Last week, Mira took to social media to ask fans for tips on how to wear clothes for both winter and summer, while keeping the least amount of space free. The fans had guessed from this that she is now going to go on vacation.
Shahid will soon be seen in web series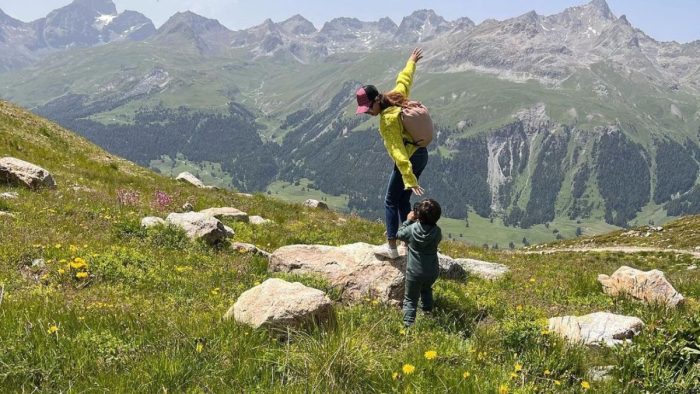 Earlier this year, Mira had described traveling with children as a 'challenge' and said, "It is a very difficult task." Shahid's film 'Jersey' was released in April and could not do anything amazing at the box office. But this year he has many interesting projects on his hands. Shahid will soon be seen in Raj & DK's web series 'Farji'.