Sharad Kelkar Recalls The Days When He Used To Stammer A lot, Admits Being Replaced For The Same
Actor Sharad Kelkar is receiving a lot of appreciation for his role as a military officer in the recently released film Bhuj: The Pride Of India. The actor recently made some inspiring revelations about himself.
Sharad, who has been the voice of Bahubali in its Hindi dubbed version, recalled an incident from 2003 when he was just beginning his career. Giving a glimpse of his personal life, he shared about the stammering issues he used to face since his childhood. The actor has revealed that he had given 30 retakes at one point in time, post which he had asked the director of a show to replace him.
Sharing the incident, Sharad said, "I used to stammer a lot, so modeling is fine, saying one line is fine because you do that after a lot of practice. But when it is about acting in a TV show or a film, it's a different ballgame altogether. I remember in 2003, I was signed for a Zee TV show. I wasn't the lead but I was playing a very important character. One or two days passed by easily but on the fifth day, I got a huge one-and-a-half-page dialogue. Either I was speaking very fast, or there wasn't clarity or I was stammering. My director was patient enough to give me 30 retakes. Ultimately, he called me and asked what's the issue. I said I won't be able to do it and he should take someone else. He also understood that I was being honest. Finally, I was replaced on this show."
In an earlier conversation with Maniesh Paul on his podcast, Sharad explained that stammering was his weakness since childhood. He said, "I used to stammer since I was a kid. We call our mothers 'Aai' in Marathi. I had a problem calling her 'Aai'. I used to stammer. I used to feel pretty humiliated in front of my friends as well. They would say, 'You'll take two days to say it. Keep quiet'. I never could go on stage. I used to sing. But stammering was a problem in my life. I was however managing it somehow and going ahead. But when it came to acting, I thought if I stammer while doing a one-page scene, then life's over. By that time, the voice I have, I didn't realize and neither did people realize it. So I was replaced. And I took it happily. But then I thought of fixing it."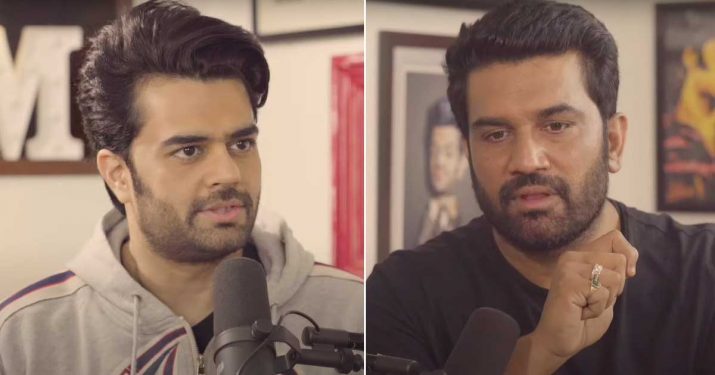 The Family Man actor gave credit to his wife, Keerti Kelkar for helping him overcome it. "Then I met my wife. I am also lucky to have met a few wonderful people from my first show, who also helped me overcome it. While working in Sindoor, Jayati Bhatia, Kishore Shahane, Prachin, Sachin. They were very sweet to me. They worked very patiently with me. They gave me a lot of chances. My director was Pawan Sahu. He gave me a lot of opportunities. So I got motivated to overcome and thought there must be a solution to it."
After getting a boost from co-actors and directors, Sharad made a note of Amitabh Bachchan's breathing pattern and started working on his stammer, and forged a successful career for himself. While the actor might have struggled with his stammer earlier, he is now among the most sought-after voice artists in the country
Sharad has done TV shows, films, and web series also. He has featured films like Housefull 4, Tanhaji, Laxmii to name a few. He forayed into web shows with The Family Man.