Sonakshi Sinha Got Engaged! Shared Pictures While Flaunting Her Engagement Ring
Wedding season is going on these days, so how can Bollywood miss it. Bollywood's famous couple Alia Bhatt and Ranbir Kapoor also got married a few days back following this. After this another news came that South's actress Nayantara and Vignesh are also going to get married. Now Sonakshi Sinha is in discussion for her marriage. Sonakshi Sinha recently posted some of her pictures with a ring in her hand on social media. In which her ring can be seen in Sonakshi's fingers. After these ring photos surfaced, it is believed that Sonakshi has got engaged. Sonakshi is looking very happy in the pictures.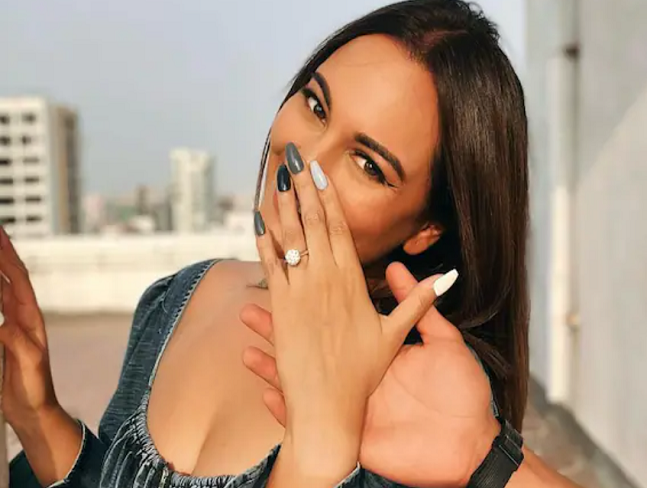 Sonakshi Sinha
With whom Sonakshi Sinha is engaged now, she has not yet disclosed this, because so far Sonakshi has not shown the face of that lucky person. Sharing these ring pictures, she captioned – "Big day for my life…one of my biggest dreams coming true…I can't wait to share it with you all. I can't believe it was that easy."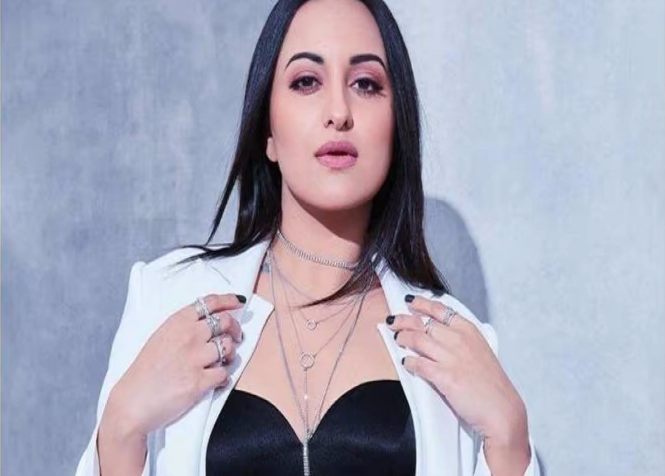 Sonakshi Sinha
In these pictures, Sonakshi is seen happy while holding the hand of the same person. Fans started congratulating her as soon as she posted the picture. Fans are constantly congratulating her and asking who is that person. One user wrote – "Congratulations… will see you soon on the big day." While the other user wrote – "Very beautiful". Another user said – "Is this your engagement ring? … have you got engaged really… please tell."
Let us tell you that Sonakshi Sinha is the daughter of well-known actor Shatrughan Sinha of 70-80s era. Sonakshi Sinha made her Bollywood debut in the film Dabangg opposite Salman Khan. This film was a super hit. Let us tell you that Sonakshi Sinha has been in discussion for a long time regarding her intimate relationship with Zaheer Iqbal. Although both have never issued any statement regarding their relationship.