Taapsee Pannu Reacts On Mithali Raj's Retirement; Know What She Says!
Indian cricket's best female batsman Mithali Raj has announced her retirement from international cricket. Mithali, 39, announced this on Twitter and wrote, "I think this is the right time to say goodbye to my career. Because right now the team is in the hands of very talented young players and the future of Indian cricket is bright. "
Let us tell you that Mithali Raj has been one of the best female cricketers not only in India but in the world. His name has been the record of scoring the most runs in ODIs to captaincy for a long time.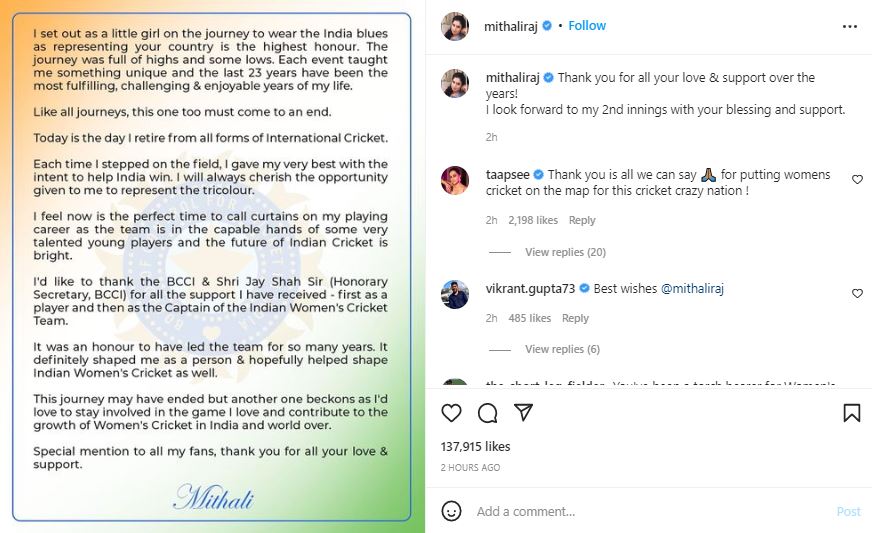 Ever since Mithali Raj announced her retirement, wishes have started pouring in on her post. However, the comment that caught everyone's attention is none other than Bollywood actress Taapsee Pannu. Actress Taapsee Pannu, who will soon tell the story of Mithali Raj on the big screen through the film 'Shabash Mithu', has thanked the lady batsman. Commenting on Mithali Raj's post, Taapsee Pannu wrote, "Thank you is the only word we can say. Thank you for putting women's cricket on the map for cricket lovers!"
Not only this, but Taapsee Pannu also posted a long and emotional message on her social media account for the female batsman and wrote, "Youngest female cricketer to captain an ODI for an Indian cricket team. The only Indian cricketer to captain the team in 4 World Cups and reach the final twice! Youngest cricketer to score 200 runs in a test match. Highest run scorer Indian cricketer in debut international match. The only Indian cricketer to score seven consecutive 50 runs in ODIs."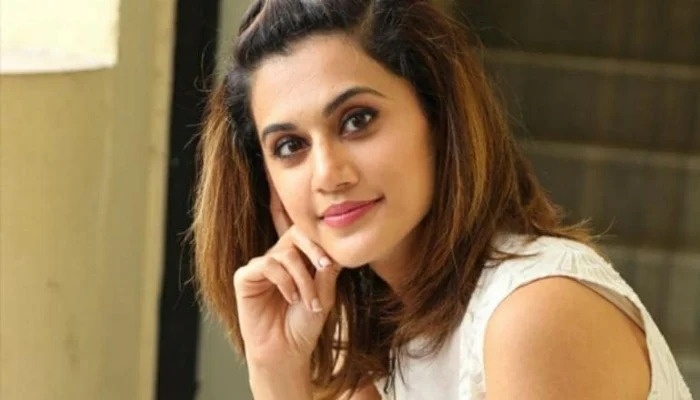 On the other hand, if we talk about Taapsee's film career, then she is Dobaaraa, Alien, Blurr, Woh Ladki Hai Kahaan? and working in Dunki. The actress was last seen in the Telugu film Mishan Impossible.