Taimur Protects His Younger Brother Jeh; See Heart Melting Picture!
Saba Ali Khan has shared an adorable image of her nephews Taimur Ali Khan and Jehangir Ali Khan. The photograph shows five-year-old Taimur, called Tim, attempting to lift Jehangir, called Jeh. Saba said older siblings are generally defensive towards the younger ones. The image shows Jeh attempting to hold Taimur and the last option attempting to safeguard him.
Sharing the image on Instagram, Saba stated, "SIBLINGS….too! Elder brother protects #timtim. Little brother grabs #jehjaan. younger ones are continuously messing around!! That is the reason we have a protective big brother "bhaijaan". #saifalikhanpataudi #my #bigbrother #taimuralikhan #jehalikhan #siblings #too."
Actor Namit Das responded to the post, "O my god! What sweeties!" A fan said, "Such a charming pic." Another remarked, "Gracious my heart." A fan additionally said, "This can't get any cuter." A remark read, "Wonderful caught moments." A remark also read, "Lovely Memories for the two of them which they will value after years."
Saba consistently shares photos of her loved ones. She is the daughter of veteran actress Sharmila Tagore and sister of Actor Saif Ali Khan and Soha Ali Khan. Saba had once shared an image of Taimur playing with Jehangir on the sofa. Another image showed Taimur sitting on the lounge chair with his arm around little Jehangir.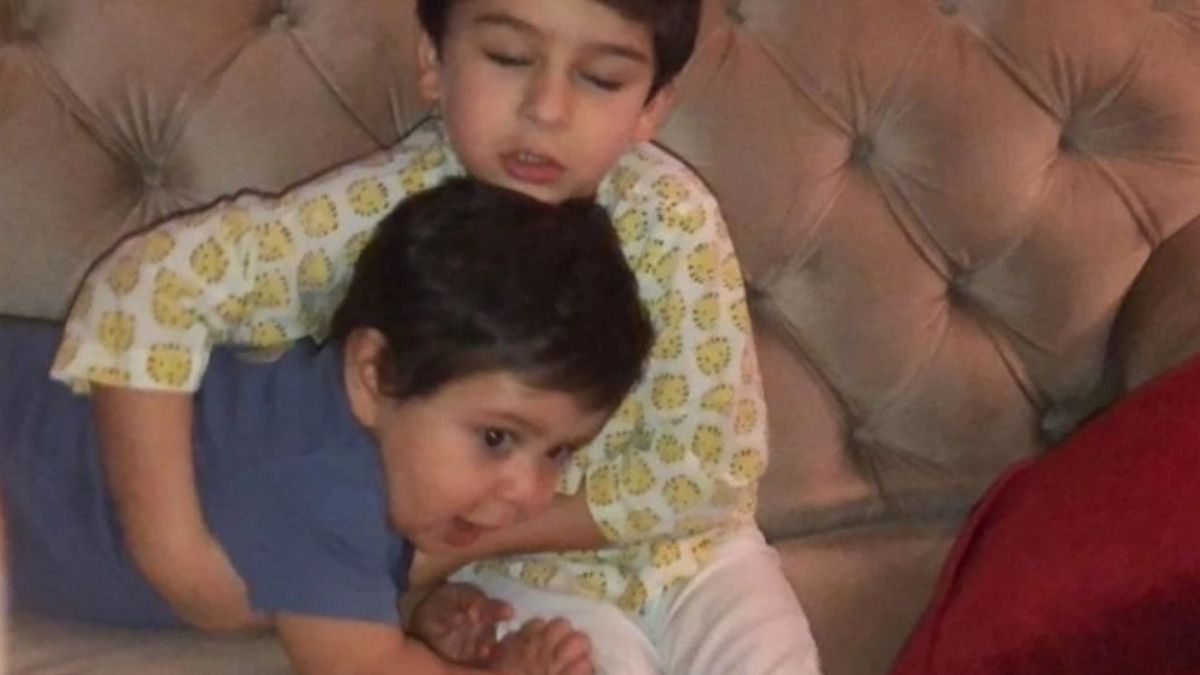 Saba is also exceptionally protective of her nieces and nephews. Saba recently wrote a note for trollers who passed judgment on Taimur's way of behaving towards the paparazzi. Tim had recently requested that the paparazzi shut their cameras. Responding to the occurrence, Saba wrote on Instagram, "I was stunned and amazed when individuals came dependent upon me and said we're enthusiasts of Taimur. Or on the other hand, we follow him. He was a BABY! Barely a year.
Today, he is a little boy. As I am protective of all the children, this is nothing unexpected that I was similarly stunned at people trolling a 5-year-old kid. You chase the kids and afterward when they are just genuine and honest, the same becomes criticism. Why? Kids are growing up. They will change, evolve and learn. Leave THEM Alone. You needn't bother with being a fan or a fanatic critic. God bless ALL children. Yours and our own."