The Power Couple Of Industry DeepVeer Shared Pictures From Their Third Wedding Anniversary
Ranveer Singh and Deepika Padukone are considered the power couple of the industry. The chemistry of both is not only on screen but also in real life. While Deepika seems a little shy by nature, Ranveer openly expresses his love. There is no occasion where Ranveer has not expressed his love for his lady love. In such a situation, seeing both of them, everyone thinks that if there is a couple it should be like them.
Deepika and Ranveer got married on November 14 and 15 in the year 2018 and recently both celebrated their third wedding anniversary. However, this time he chose the hill station to celebrate his third anniversary. Both celebrated their anniversary in Dehradun, Uttarakhand. At the same time, Ranveer and Deepika also shared the picture of the celebration on social media, on which the fans are lavishing love.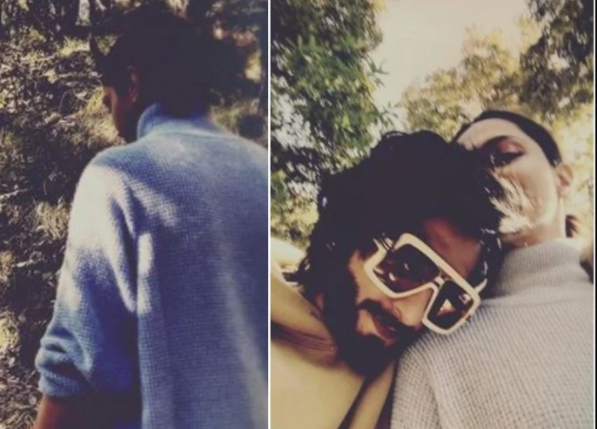 DeepVeer shared romantic pictures
Couples like to go to cold places to express love in the winter season. In such a situation, Ranveer and Deepika also chose Uttarakhand. In the pictures, Deepika is seen in winter clothes. In some pictures, she was seen with Ranveer at the dining table, while there she has also seen a baking fire.
Deepika also shared the pictures on Instagram and wrote- "My whole heart". In this picture, Deepika is seen kissing Ranveer. Some of the pictures shared by DeepVeer are monochrome and some are coloured. Fans are very fond of his unique pictures.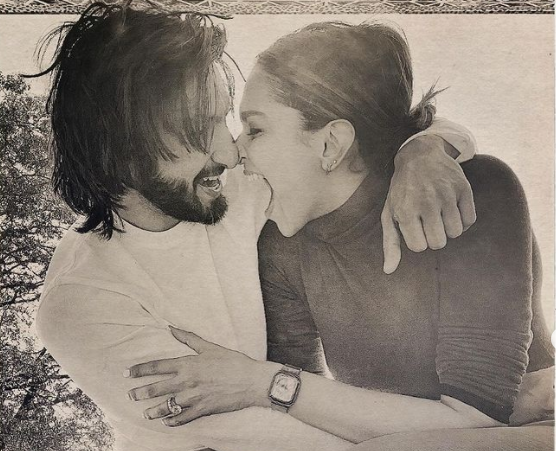 Deepika Ranveer
A video of Deepika and Ranveer walking holding each other's hands at Jolly Grant airport was shared by a paparazzi account. Viral Bhayani shared this video with his account and it has been liked by more than 25 thousand people. In the video, Ranveer Singh was seen wearing a checkered tracksuit, while Deepika Padukone was seen in a black dress.
During an episode of his show The Big Picture, Ranveer opened up about his and Deepika's plans to start a family. He said that as you guys go, I am married and will have children in 2-3 years. He had said, your sister-in-law was such a lovely child, wasn't it? I look at her baby pictures every day and say Ek Aisi De De Mujhe, just set my life.