Urvashi Rautela's Visited Israel, Gifted 'Bhagavad Gita' To Former Prime Minister Benjamin Netanyahu
Beauty queen and Bollywood actress Urvashi Rautela recently met former Israeli Prime Minister Benjamin Netanyahu. In this meeting, Urvashi gave a very memorable gift from India to Benjamin Netanyahu. She gifted Benjamin Netanyahu the holy book of the Hindus" Bhagavad Gita". The actress has also shared this memorable moment with the fans. She has shared pictures of this meeting on Instagram.
Bollywood's youngest celebrity actress Urvashi Rautela is in Israel to judge the Miss Universe 2021 pageant. Ready to make India proud. Bollywood actress Urvashi Rautela keeps on coming among the audience in her different style.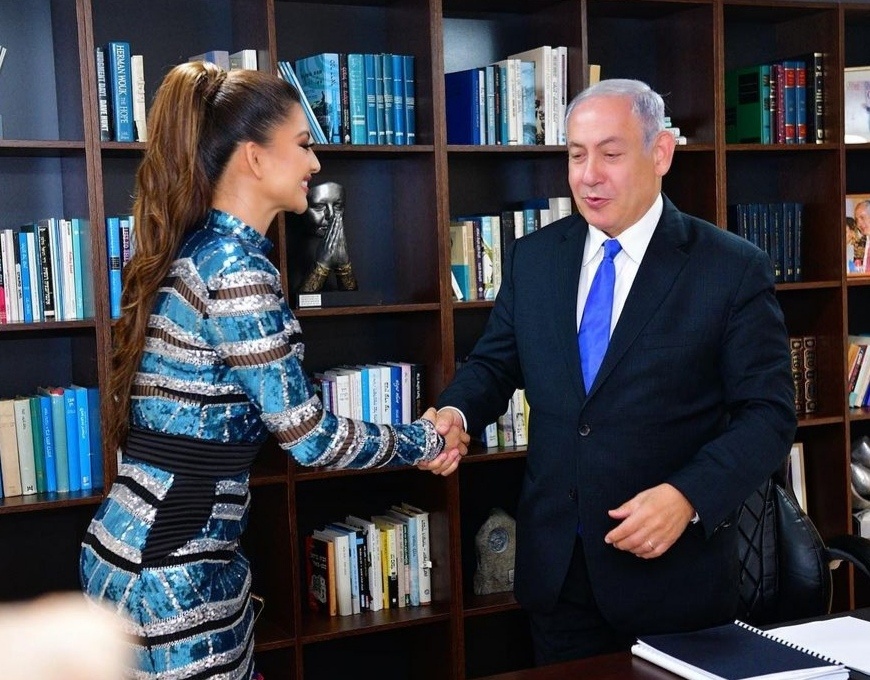 The actress was invited by former PM Benjamin Netanyahu to meet and greet with her family. The actress looked very proud and joyous as always as we can see her representing a proud Indian in front of the PM. The actress also taught the former PM a few Hindi words which were 'Sab Shaandar Sab Badhiya' and the reaction of the diva to his words was truly priceless.
The actress posted the video on her social media handle. Urvashi Rautela captioned, "Benjamin Netanyahu, the former Prime Minister of Israel, the best PM in the world, all brilliant, has also invited him to the Miss Universe event. Our country's pride Urvashi Rautela has left an impression for itself that the former PM also uploaded a video on her official social media handle on which Urvashi Rautela commented.
Urvashi Rautela has been invited to judge Miss Universe 2021. As soon as she got this information, she started getting congratulations everywhere. This event will be organised in Israel on 12 December this year.