5 Bollywood Celebrities, Who Dumped Their Partners After They Became Famous Stars
Apart from their work in the movies, many Bollywood celebrities also stay in the limelight because of their relationships. And, why not? After all, many of us love to keep a check on who is dating whom and who will be getting married to which celebrity soon.
Well, we are pretty sure that our Bollywood fans must be aware of all the relationships that their favourite celebs had or still have after they became famous. But do you also know who they dated before making it big in Bollywood? Well, if you answered no, then read on to boost your filmy knowledge about the Tinseltown stars and celebrities, who dumped their partners after becoming famous and successful in Bollywood.
1. Deepika Padukone and Nihaar Pandya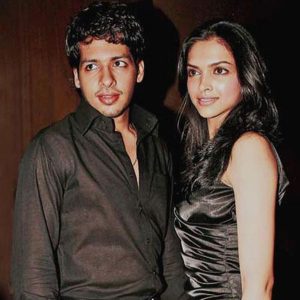 During her modelling days, Deepika Padukone had dated model and actor, Nihaar Pandya for quite some time. The two had met at an acting school in Mumbai for the first time. They had also featured in two different songs of popular singer, Himesh Reshammiya's album, Aap Kaa Suroor. As per various reports, the duo was also in a live-in relationship before they had parted ways.
After breaking up with Deepika Padukone, Nihaar Pandya got married to popular singer, Neeti Mohan on February 16, 2019 at Falaknuma place in Hyderabad. On June 2, 2021 Nihaar and Neeti had welcomed a baby boy into their lives.
2. Ranbir Kapoor and Avantika Malik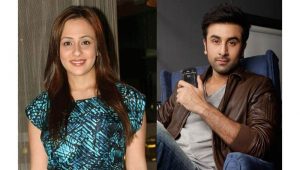 Yes! You heard it right! Actor, Imran Khan's estranged wife, Avantika Malik, was Ranbir Kapoor's first crush. It is believed that Ranbir even used to visit her on the sets of the popular serial, Just Mohabbat, in which she had worked as a child artist.
However, the two had parted ways, and soon after separating, Avantika had found love in Imran Khan, and after dating 8 years, they got married on January 10, 2011. Later the couple was blessed with a baby girl on June 9, 2014. For the unversed, Imraan Khan and Avantika Malik are now separated due to some irreconcilable issues.
3. Priyanka Chopra and Aseem Merchant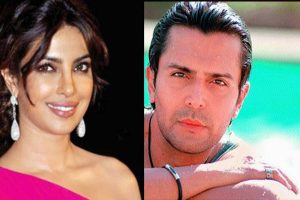 Before she acquired fame and stardom, the desi girl, Priyanka Chopra, was dating Aseem Merchant. Reportedly, she had dumped him after she become Miss World in 2014. However, there were reports that Aseem had planned to take revenge on Priyanka by making a biopic on her titled, 67 days. Priyanka has also filed a legal notice in court against the making of the biopic.
4. Alia Bhatt and Ali Dadarkar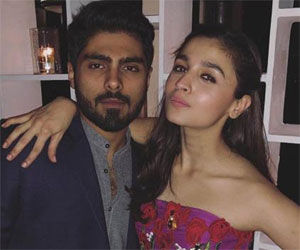 From the time she had made her debut, Alia Bhatt was often spotted at almost every event with Siddharth Malhotra, her co-star from Student Of The Year. But, there were reports of Alia- Siddharth parting ways. Not many people know, long before her debut in Bollywood itself, she was dating Ali Dadarkar. Alia and Ali were childhood sweethearts as the two were together in school. A few years ago, there were reports that Alia is reportedly spending quality time with Ali after her breakup with Siddharth.
5. Arjun Kapoor and Arpita Khan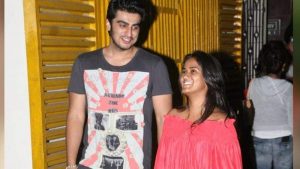 Before entering Bollywood as an actor, Arjun Kapoor had dated Salman Khan's sister, Arpita Khan. In fact, a few years ago, Arjun had even talked about it in his interview with a leading media portal. That actor had stated that his only serious relationship so far has been with Arpita. Arjun and Arpita had dated for around two years after which, she had broken up with him for some unknown reasons.