A well-liked personality in the Indian television industry, Shrenu Parikh is currently enjoying the light of her upcoming marriage. With her longtime partner, Akshay Mhatre, the gifted actress is about to start a new chapter in her life. She has formally announced the exciting news to her followers on social media.
A Social Media Announcement
Famous for her parts in hit TV shows, Shrenu Parikh recently made a noteworthy and touching remark on her Instagram account. Shrenu and Akshay hold hands affectionately in the photo, exuding happiness and excitement for their impending nuptials. It's official: Shrenu Parikh and Akshay Mhatre will tie the knot in December, a significant turning point in their romantic journey.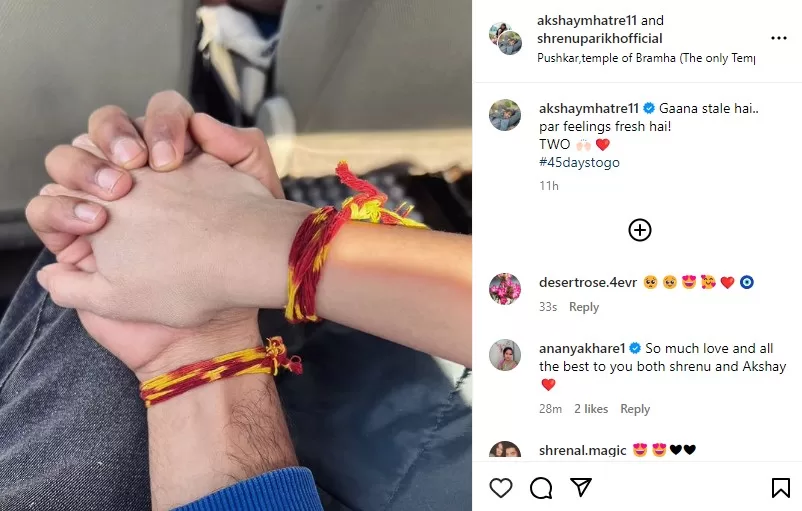 Celebrity Well-Wishes Pour In
Upon announcing the news, love and well wishes inundated the comments section of Shrenu and Akshay's post. Aalisha Panwar, Adhvik Mahajan, Mansi Srivastava, and numerous friends and fellow performers conveyed joy and sincere congratulations. Notable television actor Nakuul Mehta, well-known for his part in "Ishqbaaaz," and actress Krishna Mukherjee enthusiastically supported the pair by liking the post.
The Love Story of Shrenu Parikh and Akshay Mhatre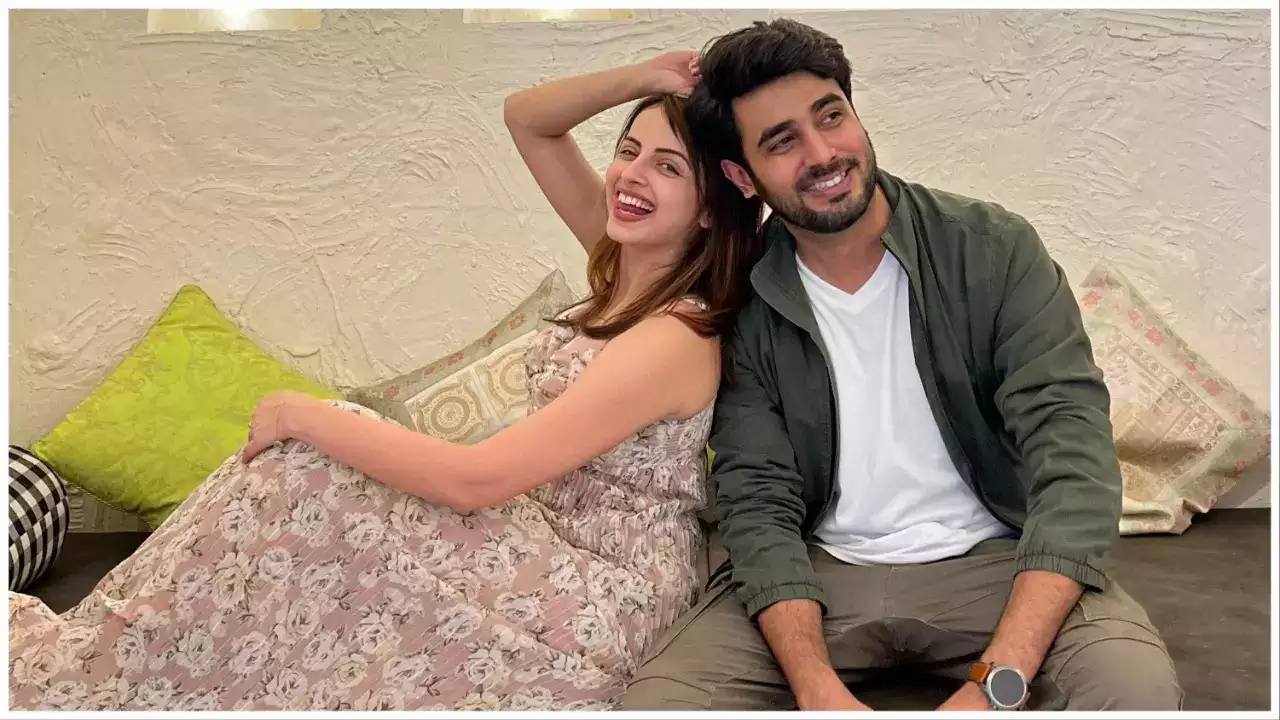 For those unfamiliar with their tale, Shrenu Parikh and Akshay Mhatre fell in love in 2021 while collaborating on the television show "Ghar Ek Mandir." Their relationship took off during this joint effort and has been more vital. Their traditional roka ceremony in March at Akshay's family home in Mumbai marked a critical turning point in their relationship earlier this year. In an interview with ETimes, the pair said they want to marry in the last week of December. Shrenu noted that the wedding would occur in her birthplace of Vadodara and that she was excited to marry a Gujarati gentleman.
Professional Pursuits of Shrenu Parikh and Akshay Mhatre
2010 saw Shrenu Parikh's debut premiere on Indian television with the program "Zindgi Ka Har Rang… Gulaal." Notable appearances in television shows have distinguished her career. She now plays the title role in the film "Maitree."
However, Akshay Mhatre is well-known for playing the role of Naren Vyas in the hit TV series "Piyaa Albela."
Fans of Shrenu Parikh and Akshay Mhatre are excitedly awaiting this new chapter in their lives as they prepare for their wedding. Many still find inspiration in their love story, which bloomed on film and into real life. As December draws near, the Indian entertainment industry eagerly anticipates the big day of the soon-to-be-married couple.