Singer Adnan Sami's brother Junaid has taken the internet by storm with some of his big revelations about the former. You will be shocked to know about it. Junaid in his now deleted post on Facebook alleged that Adnan has 'fake degrees', 'kidnapped his own son', 'went to prison' and a lot more. Read on to know.
Adnan Sami's Brother Junaid's Shocking Revelations About The Singer
Junaid wrote a lengthy post on Facebook about his brother but later deleted it. In the beginning of the post, he wrote that he fears no one but God. He dislikes doing it but truth must comes out. The first lie he exposed about Adnan Sami is that the singer says that he was born in England but Junaid claimed that he was born in a hospital in Rawalpindi.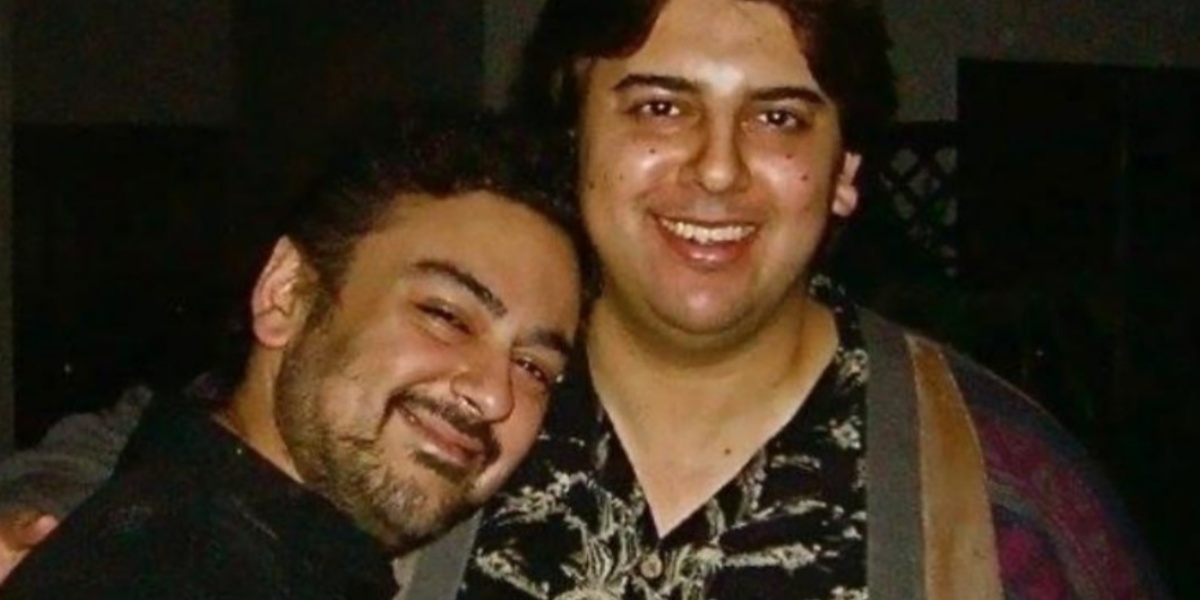 Talking about his education, Junaid went to state that Adnan went to Rugby school in England but 'failed his 0 levels'. He also claimed that he 'faked 0 level degrees made for him in Lahore and did his A levels privately in Abu Dhabi'. The Lift Karadey singer's brother also claimed that Adnan's 'upper law degrees from UK are all lies' and he did his BA privately from Punjab University-Lahore'.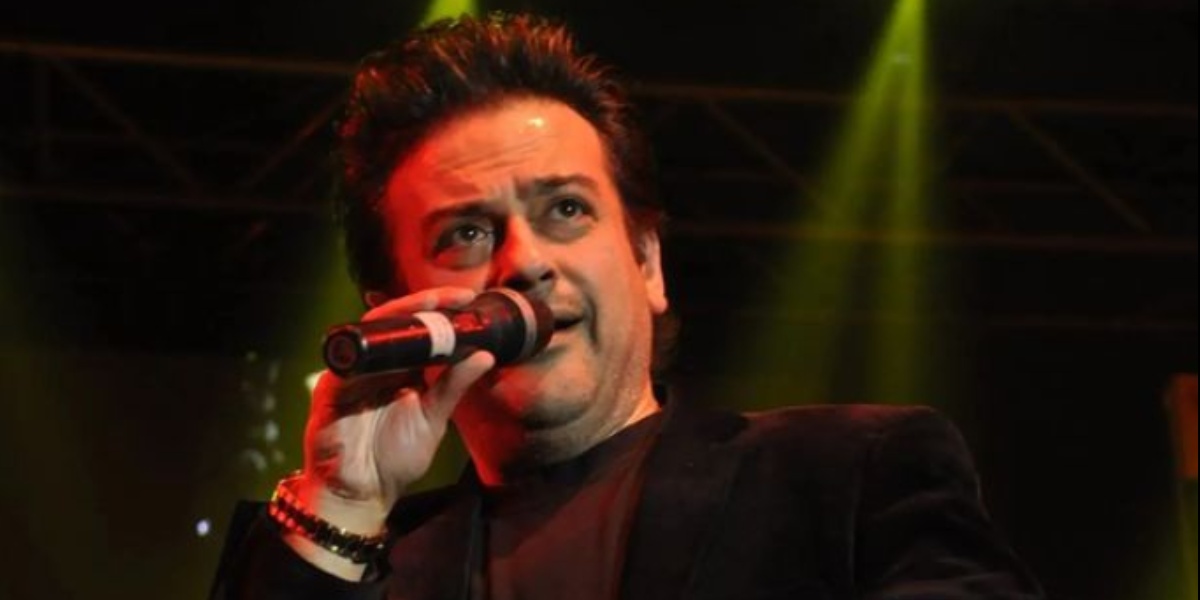 Junaid also made a big allegation against his brother of kidnapping his own three-year-old son in June 1997 and 'flew to Dubai, Canada, USA and Canada again'.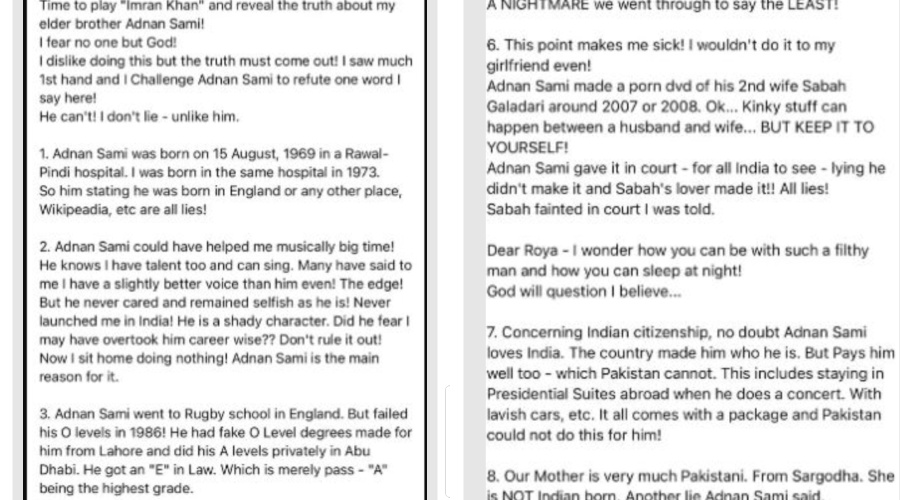 What more shocking is that Adnan made a 'porn dvd of his second wife Sabah Galadari and gave it in court' to see and said that he didn't made it but Sabah's lover did it, claimed Junaid.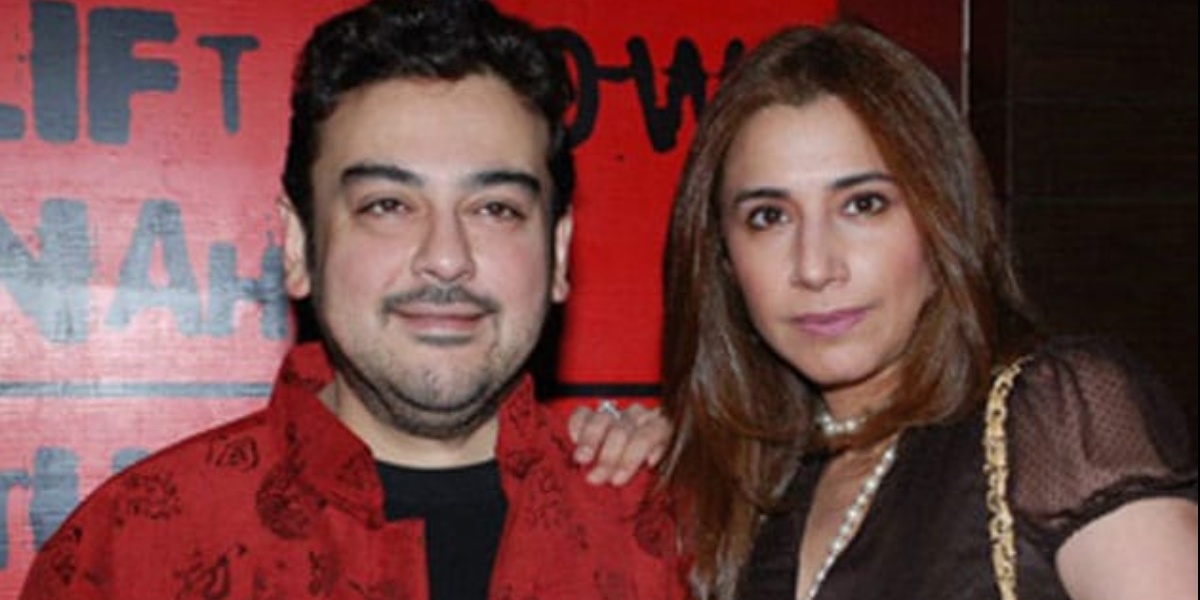 Junaid called him 'shady', 'selfish' and 'filthy'. He even blamed the Alvida singer for not being able to flourish in his career as he never launched him in India.
Adnan Sami is yet to comment on his brother Junaid's allegations.