Alia Bhatt's Reveals Her Phone Wallpaper Features Ranbir Kapoor-Checkout!
Alia Bhatt and Ranbir Kapoor's relationship is no secret now. The lovebirds have many a time unknowingly confirmed their affection for each other Recently, Alia posted a video on her YouTube channel which gave her fans some shots of what a day in her life looks like. In the video, Alia gave a sneak peek of who rules on her phone wallpaper, and to everyone's surprise, it turns out to be her beau, Ranbir Kapoor. This particular revelation by Alia grabbed the attention of the viewers.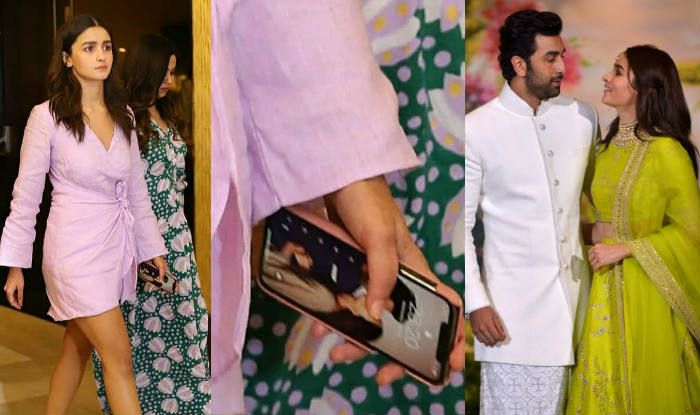 The video begins with Alia driving to a studio to shoot for an advertisement of a mattress brand with her best friend Akansha Ranjan Kapoor. It was 7 in the morning. She is heard telling the viewers that she woke up at 5 and worked out before leaving for the shoot.
Alia Bhatt then reveals her excitement about shooting with Akansha and said, "I am shooting with my best friend, Kanchi, for the first time. We are shooting an ad together, so that's going to be very different, and it is directed by my other best friend, Abhishek Varman."
During the video, the actress also answers questions asked by her fans. The first one was about what inspires her. She replied, "Two things. My own dreams for myself inspire me every day to work harder and harder. That's one part of it, the work part of it. And people in my life – my team, my friends, my family, my loved ones – inspire me every day to be a better person just with their compassion, kindness, and love."
The actress takes up the next question which was about her phone wallpaper. To this, she turned her phone towards the camera to reveal a picture of herself and her boyfriend, Ranbir Kapoor. She also revealed her last Google search that was related to Shimla Mirchi (capsicum).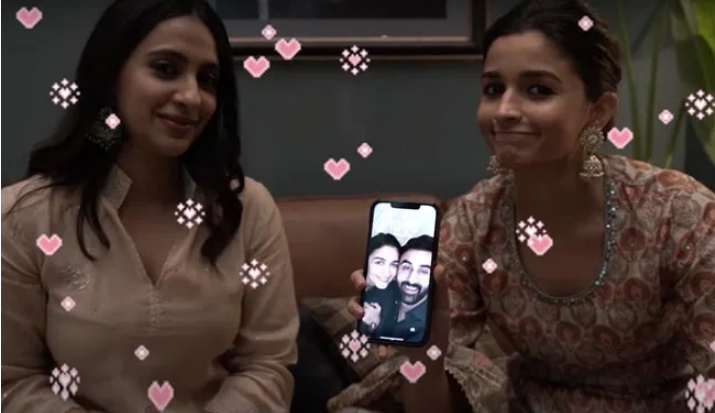 One fan asked how she deals with trolls. "I would say, none of these things should be taken too seriously. Someone very wise once told me, 'You never take success to your head and failure to your heart. The same way, you never take praise to your head and criticism or negativity to your heart,'" she is quoted as saying.
The last question that Alia answered was one that 'about a hundred people' asked her – when she is getting married. Without giving a direct answer, she simply shrugged. Well, Alia might have dodged question on her marriage smartly, according to sources, Alia and Ranbir are all set to tie the knot in a grand ceremony in April 2022.
For more updates, stay tuned.