Shilpa Shetty Kundra's Daughter, Samisha Sings 'Gayatri Mantra' As She Prays For An Injured Crow
Bollywood actress Shilpa Shetty's two-year-old daughter Samisha Shetty recited the Gayatri Mantra while praying for the injured bird. Samisha Shetty along with her mother Shilpa Shetty prayed for the recovery of the injured bird found in their garden and chanted Gayatri Mantra, whose video is going viral on social media.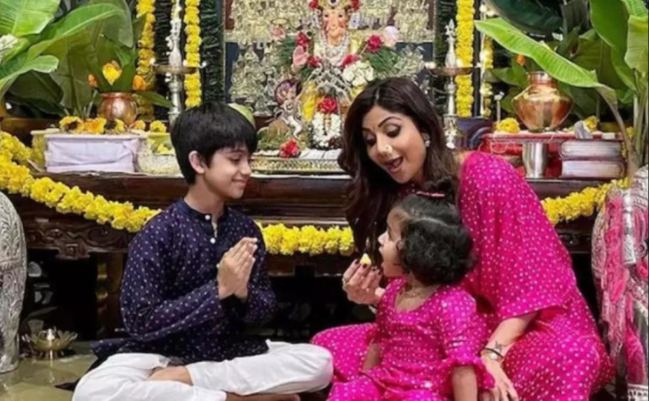 Shilpa Shetty
In this video, Samisha can be seen chanting the Gayatri Mantra along with her mother for the pigeon. This video has been shared by Shilpa on her official Instagram handle. In which she is asking daughter Samisha to pray for the injured bird.
Shilpa Shetty is seen saying to the daughter "Samisha, are you praying for birdie to get better? Did birdie get a boo boo?" Samisha pointing towards the injured bird says "birdie boo boo." In the video, Samisha is seen worried and pointing to the bird says, "Birdie die!" Shilpa then tells Shamisha, "No baby, Birdie is not dying yet. She will be better." After this Shilpa and her daughter join hands and pray for the injured bird".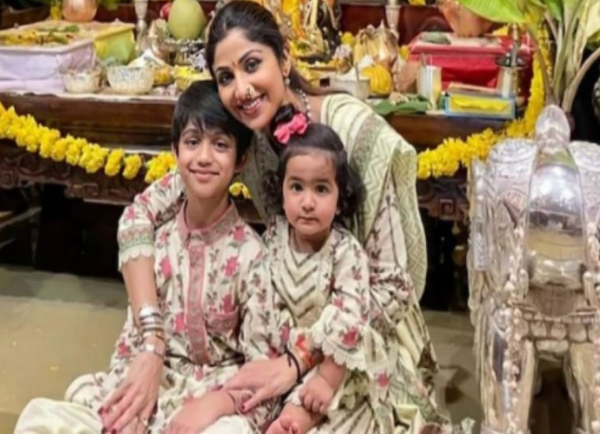 Shilpa Shetty
We know that people don't spare a single chance to troll actors and their kids, and this time too trolls found a chance and started teasing Shilpa and her daughter. After this video went viral on Instagram, people started trolling her. Someone said, "Great! father works for the porn industry, daughter wishes for injured bird", while another user wrote, "Baap kare paap, Beti kare pooja paath". But there are other users too who praised Shamisha for her gesture.
Let us tell you that, Raj Kundra was arrested last year in a pornography case and got bail in September last year after spending 4 months in jail on a surety of 50,0000. Talking about her work front, Shilpa these days is enjoying her time with her kids and family.