Karwa Chauth is not just a festival; it's a celebration of love, devotion and togetherness. And when it comes to showcasing their love, few couples do it as beautifully as Bollywood's beloved duo, Bipasha Basu and Karan Singh Grover. In a heartwarming throwback, Bipasha Basu took us down memory lane to reminisce about her first Karwa Chauth post-wedding, proving that their love has only grown stronger with time. Let's dive into the adorable journey of their "monkey love" and how they've embraced this beautiful tradition with grace.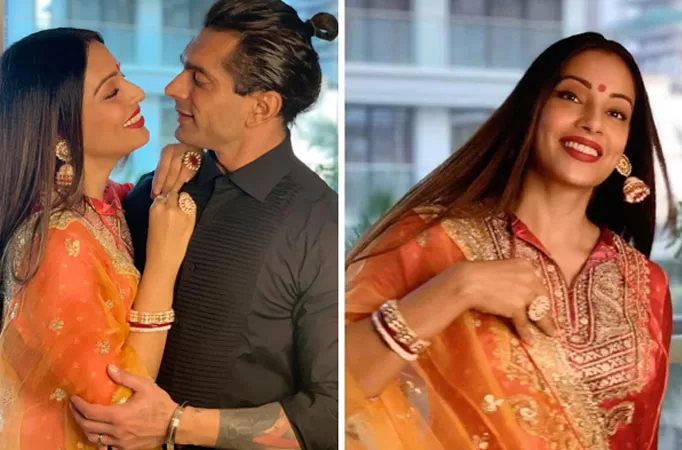 The Karwa Chauth Throwback
Bipasha Basu recently took to social media to share some beautiful throwback pictures of herself and her husband, Karan Singh Grover, celebrating Karwa Chauth. In the caption, she gushed about the passing of time, reflecting on their journey of love and devotion.
"Our first Karwa Chauth post our wedding. Time has flown by so fast. My love and prayers for you, Karan Singh Grover, have only gotten stronger and stronger each year. You are my person, my forever, my heart, my life, my everything. Monkey love forever. Happy Karwa Chauth to all #monkeylove," Bipasha wrote, melting hearts all over the internet.
A Love That's Grown Stronger
The pictures shared by Bipasha and Karan depict a love that has blossomed beautifully. From their first Karwa Chauth post-wedding to the present day, their bond seems to have only strengthened with time. Fans and followers were quick to comment on the heartwarming post, sending love and blessings to the couple.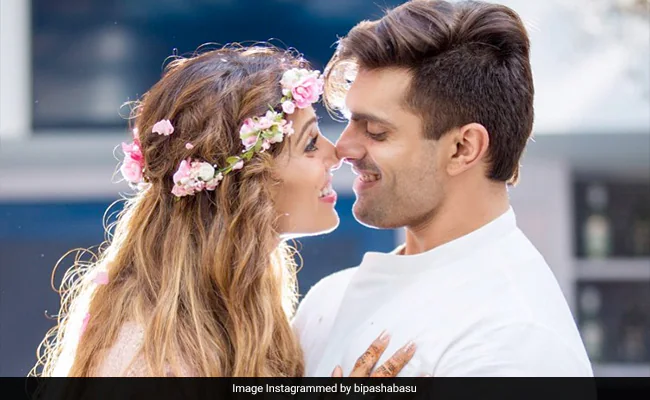 A Journey to Parenthood:
The love story of Bipasha Basu and Karan Singh Grover took another beautiful turn last year when they welcomed their baby girl, Devi, in November. Since then, the couple has embraced parenthood with grace and often shares adorable glimpses of their little one on social media. Their journey from being a loving couple to becoming doting parents is a testament to their enduring love and commitment.
Monkey Love Forever
Bipasha Basu affectionately refers to her relationship with Karan Singh Grover as "monkey love," and it's a term that perfectly encapsulates their playful yet deep connection. Their love story is an inspiration to many, reminding us all that love only grows stronger with time, and that each passing year brings a new chapter in the book of their love story.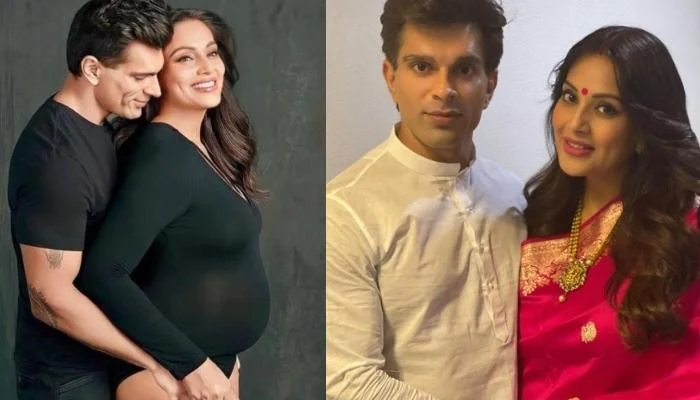 In Conclusion
Bipasha Basu and Karan Singh Grover's Karwa Chauth throwback is a heartwarming reminder of the power of love and the beauty of traditions. Their love has grown stronger with each passing year, and with the addition of their daughter Devi, their family is complete. As they continue to share their journey on social media, fans and well-wishers eagerly await the next heartwarming chapter in the "monkey love" story. Happy Karwa Chauth to Bipasha, Karan, and all the couples celebrating this beautiful tradition!