BJP Leader Said On Aamir Khan's Diwali Ad – Sometimes Few Advice To Muslims Too
A Diwali advertisement by Bollywood actor Aamir Khan has landed in controversy. The CEAT Limited advertisement featured superstar Aamir Khan advising people not to burst crackers on the streets. This has now been objected to by Karnataka Bharatiya Janata Party (BJP) MP Ananthkumar Hegde and in a letter dated October 14 to Ananth Vardhan Goenka, the company's MD and CEO has been asked to act on an advertisement causing "unrest among Hindus" has demanded. Now, what action will the company's MD and CEO Anant Vardhan Goenka take on this, only time will tell. Right now people are trolling Aamir Khan on social media too.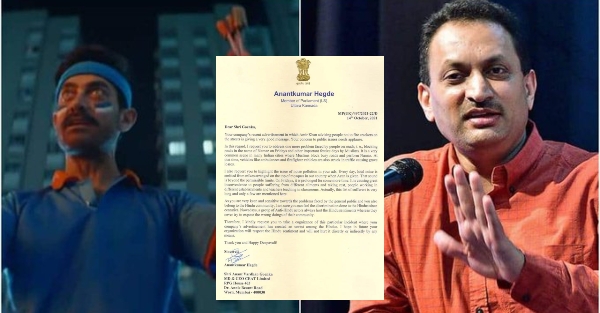 In this letter dated October 14, Hegde also wrote, "The company should also address the problem of blocking of roads in the name of Namaz and noise pollution caused by mosques during Azan." People are also giving their feedback about this on social media. Hegde further said in the letter, 'The recent advertisement of your company, in which Aamir Khan advises people not to burst crackers on the streets, is giving a good message. Your concern for public issues needs applause. In this regard, I request you to address one more problem faced by the people on the streets. Ask Muslims not to block roads in the name of Namaz on Fridays and other important festival days.
'Ek Baap Par Kya Beet Rahi Hogi', Netizens Calls Out Inhuman Behaviour Of Paparazzi With SRK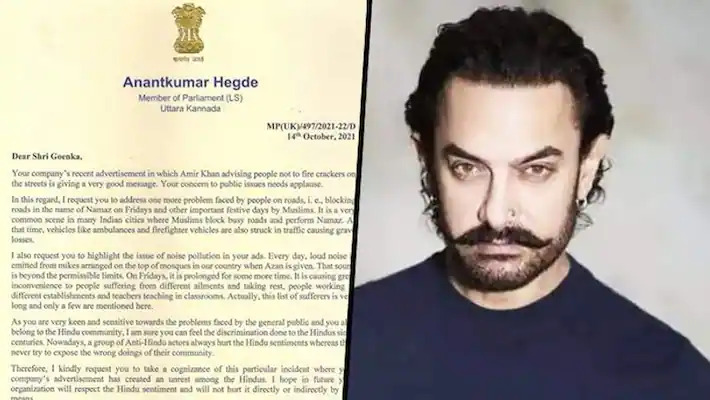 Ananthkumar Hegde also wrote a Facebook post regarding this. 'It is a very common sight in many Indian cities, where Muslims block busy roads and offer prayers and at that time, vehicles, ambulances, and firefighters get stuck in traffic jams, causing serious damage. In our country, every day while giving Azaan, a loud sound comes out from the mics above the mosques. On Fridays, prayers in mosques are longer. This is a great inconvenience to those who have health issues, who are taking rest and teaching'.