Bigg Boss OTT 2 is reluctant to end. The contestants are the reason why the show is still popular. On August 14, Bigg Boss OTT 2 came to a conclusion. Abhishek Malhan and Manish Rani were named the first and second runners-up, and Elvish Yadav took home the prize. Elvish made television history by being the first wild card to triumph. Many others, however, argued that he was an undeserving winner after his victory. Asim Riaz, a contestant on Bigg Boss 13 who made fun of him at a concert a few days ago.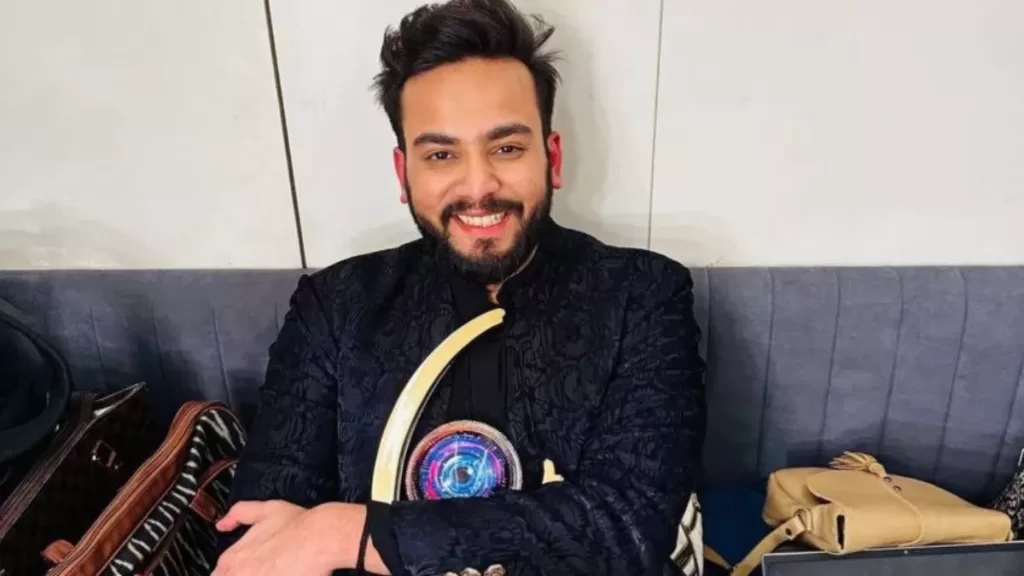 Asim asserted that Sidharth Shukla cannot be replaced. Following these remarks, Elvish had attacked Asim.
Online debate between Elvish Yadav and Arjun Bijlani
Another actor has since made fun of Elvish Yadav. Arjun Bijlani, a television personality, has subtly made fun of Elvish Yadav. "Big boss Karke some people and their fan clubs have forgotten how to respect women," commented Arjun on X, formerly known as Twitter. Sad !!" Arjun didn't leave any hints or mention anyone by name. But it was obviously intended for Elvish. Elvish responded to Arjun's post after refusing to remain silent. In his tweet, he stated, "Mujhe Ab Pata Laga Tum Woman Ho."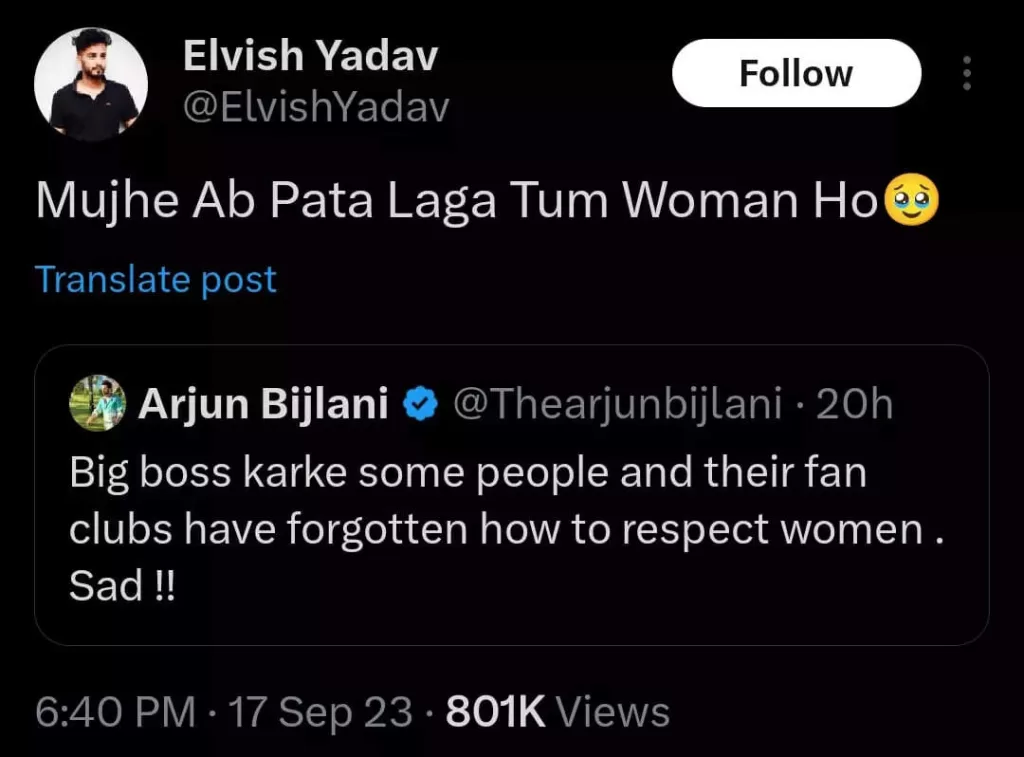 Observers' reactions to Elvish and Arjun's humor
Following this discussion, many users of social media sided with Elvish, while many others sided with Arjun. "I feel ashamed that I liked you once," one person who backed Arjun commented. With each new season, Biggboss's caliber of winners declines. A different person expressed support for Elvish by writing, "Guru k sath khelega to esa hi hoga."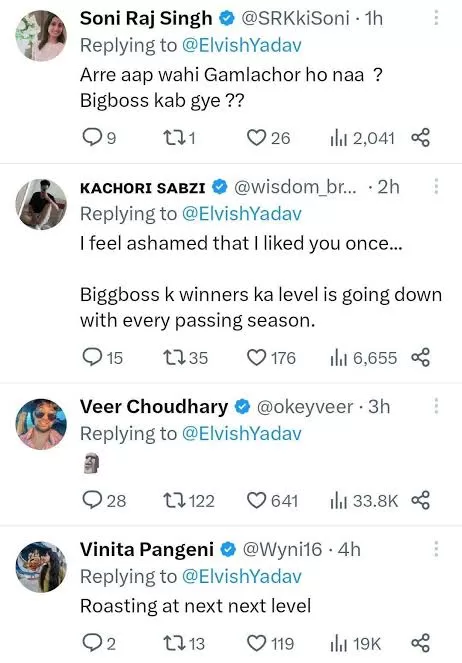 Elvish had previously appeared on Jiya Shankar's Vlogs. A video clip from Jiya Shankar's vlog where Elvish referred to himself as the Bigg Boss OTT 2 worthy winner after being teased before has gone viral. Following this, Jiya and Elvish went to X to give a message.
She wrote, "Crazy how some people are still fighting on the internet and spreading hate !I tend to laugh at things easily that's in my nature anyway since "some" of you needed to hear it from me – that was a taunt for me too since I've said it many times publicly that deserved to win! As if this would make any difference go ahead and say what you want to! Rest it's not my fight, not my words! But still want to spread hate? Go ahead and waste your energy on stupid things. Love you too."
Let's see how fat this banter will go and when will it end! Pin your comment below.