How To Identify And Buy Pure Kanchipuram Silk Sarees
Sarees are one of the most symbolic things when it comes to traditional attire. Everyone across the world can easily associate a saree with India and its rich heritage. Saree is iconic ethnic wear that holds great importance in Indian culture.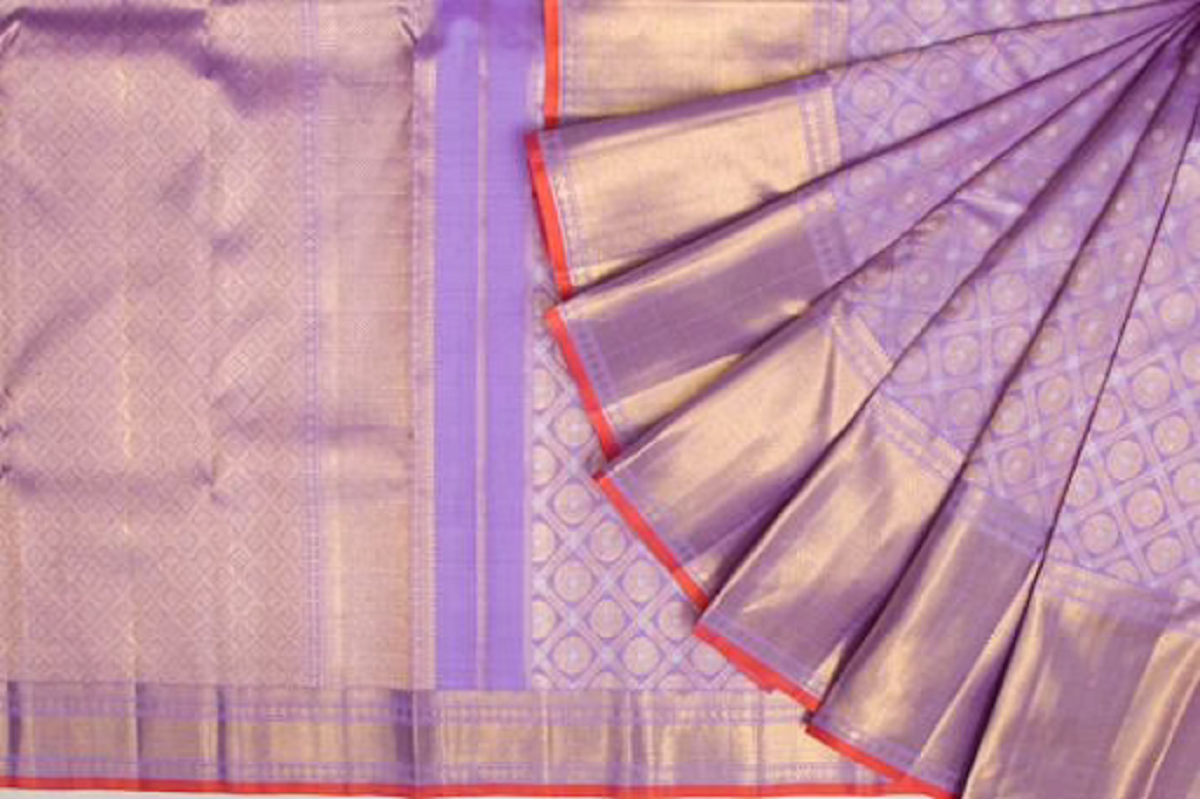 What is fascinating is that many westerners are now taking on to wearing a saree and creating modern and new versions of a saree. Because of the advent in technology and logistics, one can easily buy Banarasi sarees, Muga Silk Sarees, Pochampally sarees of Kanchipuram sarees online without actually rummaging through stores and outlets looking for these traditional sarees. 
Sarees are heavily influenced by the regions they evolve from and can have a very powerful cultural heritage. For example, Banarasi silk sarees and Kanchipuram silk sarees are used for religious and ceremonial events such as weddings, pooja, and other religious festivities. 
Silk in itself holds a great amount of importance as it is considered to be one of the finest and pious offerings that can be made during religious rites and rituals. In India, the idols of goddesses are clad in fine silks. This very practice extends when women wear silk sarees for ceremonies and religious activities. 
Indian Silk Sarees
Indian Silk Sarees are one of the most popular types of ethnic wear across the world. Silk Sarees are symbolic of Indian culture and heritage. There are many kinds of silks in India and they are extracted from the SilkWorm. 
The Sericulture Board of India has unified the production of Silk in India to help regulate good quality silk in the industry. The Silk Mark is a trademark created by the Silk Board to help customers identify good quality pure silk in the market.
Apart from the types of silks, another important aspect of silk sarees is the work that is done on these sarees. Often silk sarees have zari or borders made from pure gold and silver threads. 
The more the zari work, the higher the price of the saree. Handmade embroidery, block print designs, embellishments, and other such works add to the worth of the saree. 
Some of the most important kinds of Silk Sarees in India are:
Kanchipuram Silk Sarees

Banarasi Silk Sarees

Pochampally Silk Sarees

Muga Silk Sarees

Tussar Silk Sarees

Bomkai Silk Sarees

Chanderi Silk Sarees etc.
Buying an Authentic Kanchipuram Silk Saree
With so many different sellers and manufacturers in the market, it can get quite confusing to identify and purchase the best quality authentic silk sarees especially Kanchipuram silk sarees, chanderi silk sarees, and Banarasi silk sarees. These sarees are more expensive when compared to other kinds of silk sarees and there are a lot of fake sarees in the market. 
The best tip when it comes to identifying a good Kanchipuram saree is to buy from a trusted seller. Buy these silk sarees from a reputed store or a branded outlet. Kanchipuram sarees online purchase is now available through many amazing websites that provide original authentic Kanchipuram silk sarees. 
Since these are fine silk sarees, one can easily touch and feel the quality of these silk sarees. Kanchipuram silk sarees are made from mulberry silk which is one of the finest quality silks. The feel is very soft and lightweight even with heavy zari work. It is easy to identify once the quality and hand feel can be felt on these gorgeous sarees.