Isha Ambani was given a beautiful gift basket after she gave birth to her twins, Krishna and Aadiya, marking her first experience as a mother. Fans are drooling over her shared pictures. Read ahead to know the entire story!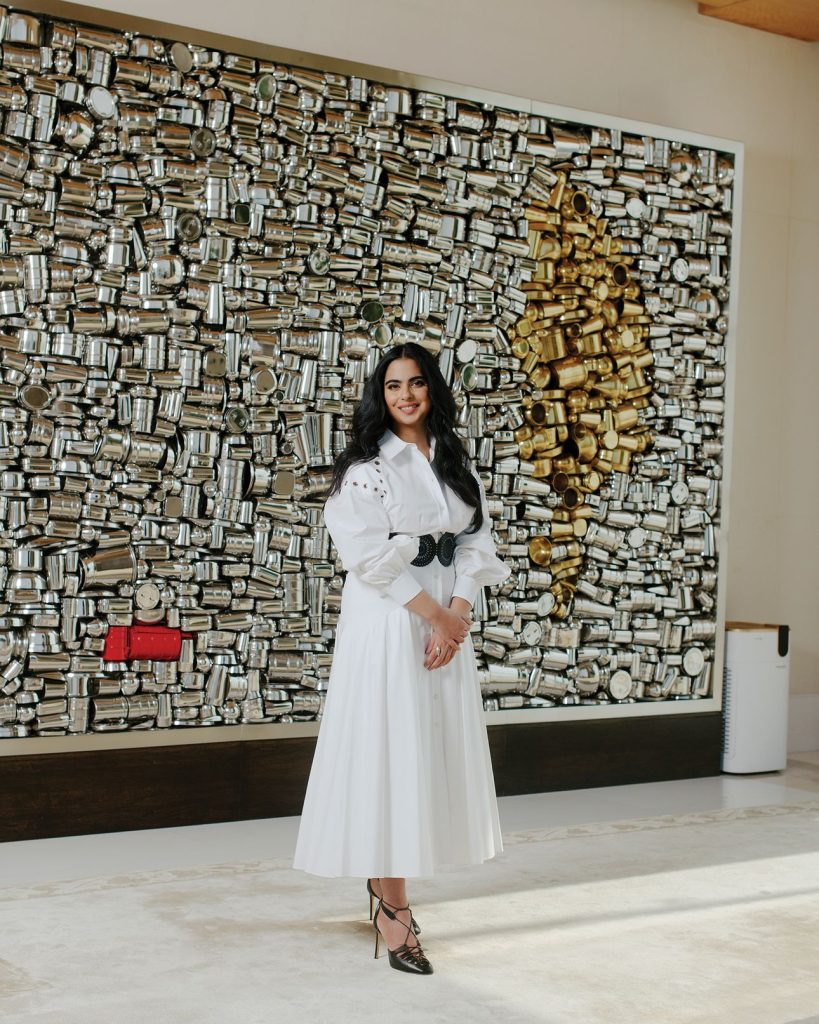 Isha Ambani Piramal, the daughter of Mukesh and Nita Ambani, became a mother for the first time, to the joy of the whole Ambani family. For the uninitiated, Isha gave birth to her twins, Krishna and Aadiya, on November 19, 2022, marking her entry into parenthood. The new mother received tonnes of love from her followers as the news quickly went viral on the internet.
Isha Ambani gets a lovely hamper on her twins' arrival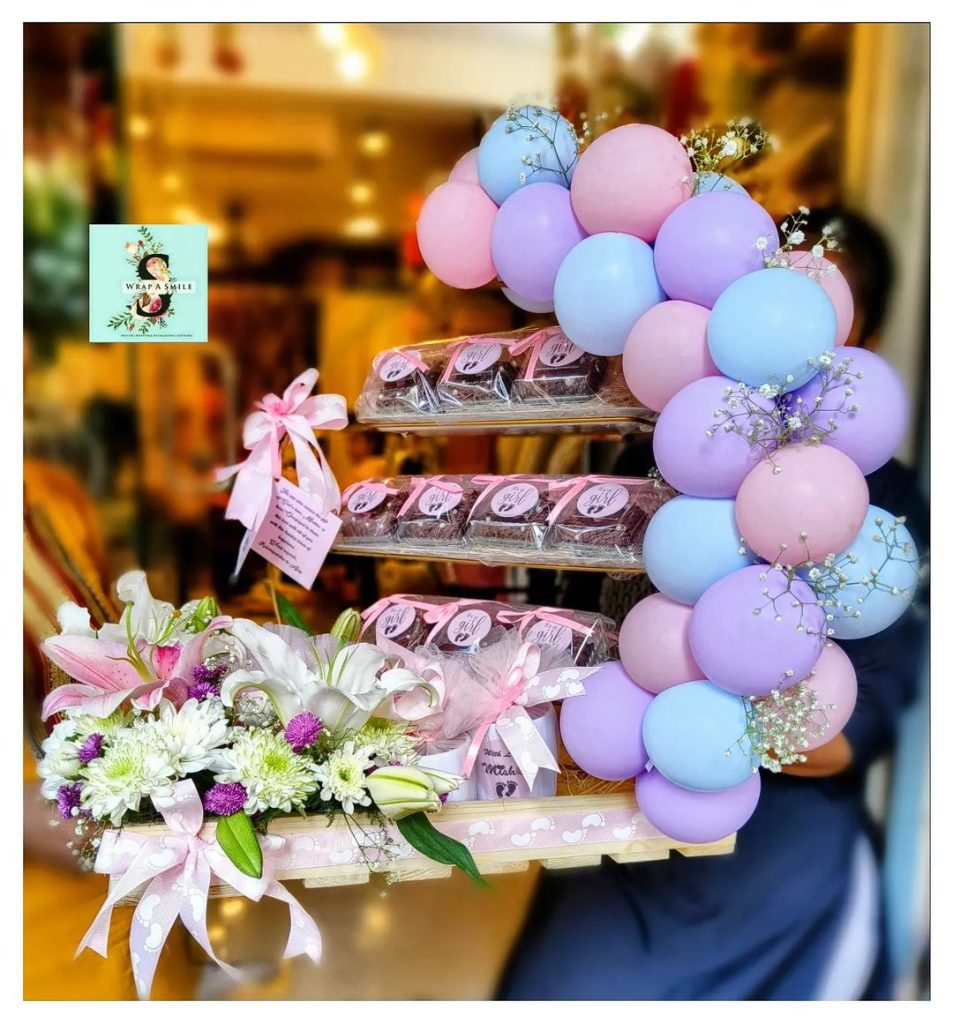 We recently came across a picture of the lovely gift basket Isha Ambani received following the birth of her twins. Delicious brownies are displayed on three distinct cardboard layers with the gift. We can notice some fresh flower decorations and personalized baby items at the bottom of the hamper. Additionally, the hamper had a pink ribbon with baby footprints drawn on it. Undoubtedly, it was a thoughtful and artfully chosen gift for Isha Ambani Piramal.
Aadiya and Krishna's hand-painted shoes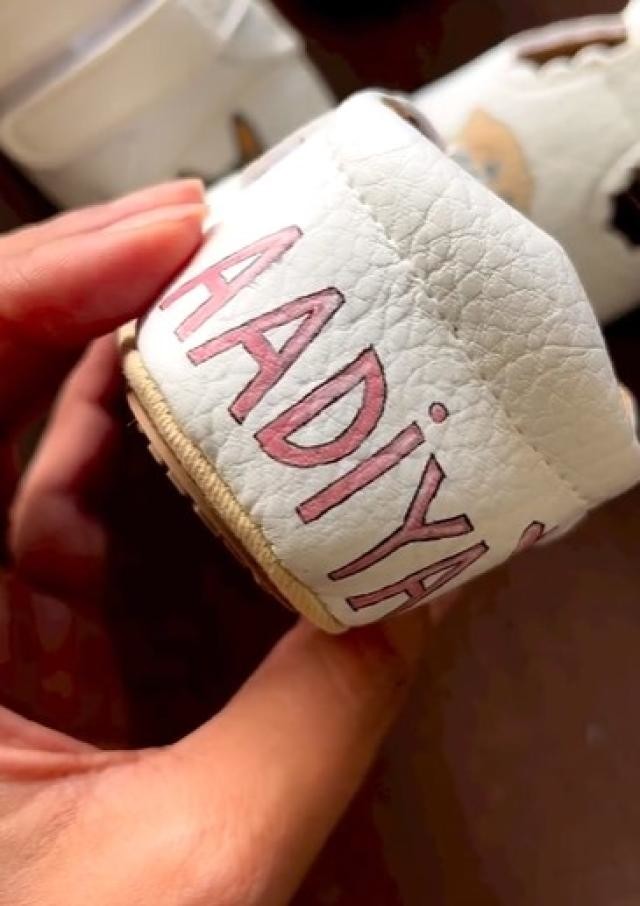 The twins of Isha Ambani Piramal, received some adorable custom-made sneakers earlier. We could see Aadiya and Krishna's names inscribed on the gorgeous pair of white-hued shoes that had hand-painted illustrations of their pets. Although we swooned over how adorable these tiny shoes were, it was the amount of creativity that astounded us.
First Picture of Isha Ambani's Twins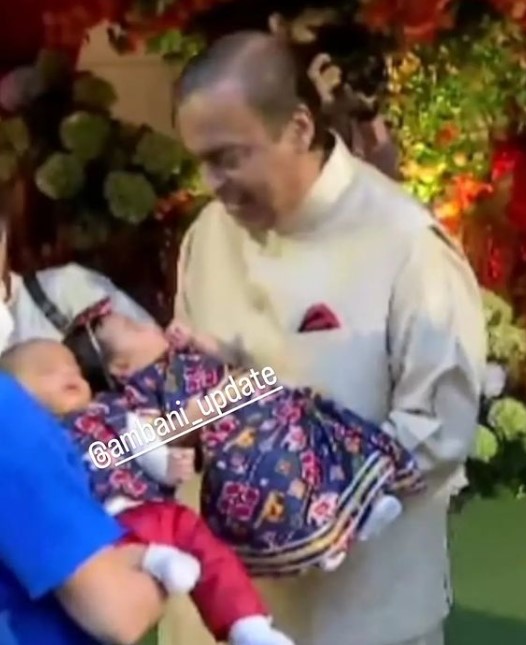 A few months ago, a fan page shared the first picture of Isha Ambani's twins, Krishna and Aadiya. Mukesh Ambani is pictured carrying his granddaughter Aadiya while another person was holding Krishna in the image. The precious photo was taken during Anant Ambani and Radhika Merchant's goldhana ceremony.
When Nita and Mukesh Ambani gifted grandkids a lavish closet
The Ambanis, one of the wealthiest families in Asia, are known for their passion of loving their family members. Earlier on, Krishna and Aadiya's grandparents gifted an expensive luxurious closet to the children. If reports are to be believed, the cabinet is a fancy 5 feet tall yellow closet with a lovely wallpaper that includes, among other things, hot-air balloons, clouds, and an aeroplane. The top of the closet's door is inscribed with the phrase "Adventures of Aadiya And Krishna." The theme chosen for the cupboard is Krishna and Aadiya's mutual admiration for travel.
According to reports, Mukesh and Nita Ambani have opened two nurseries in Antilla and Karuna Sindhu. According to rumours, the nursery' furniture will come from Loro Piana, Hermès, and Dior. The furniture will feature rotating beds with automated rooftops so that the twins can enjoy the natural sunlight. However, we do not confirm this news.
Isha Ambani to soon launch her fancy art house
Isha Ambani took over Reliance Retail in 2014, and the young businesswoman has experienced tremendous success since then. She is about to debut an exhibition in Mumbai, Art House. According to reports, the show will officially launch on April 2, 2023. The magnificent Art House, created by renowned architect Richard Gluckman, is housed in the Nita Mukesh Ambani Cultural Centre. The centre also has multiple theatres for the performing arts.
Recommended Read: 
Isha Ambani Looks Elegant In Her Femina Shoot; Know The Worth Of Her Stunning Ensemble!