It's Too Hot To Handle When Vicky Kaushal Posts Pictures With Katrina Kaif!
In a secret location, Katrina Kaif and Vicky Kaushal are raising the temperature of their holiday getaway. Our only knowledge of them is that they are surrounded by water and natural beauty on all sides.
On March 31, Katrina revealed super-hot images of herself and her husband, Vicky Kaushal, from their trip, and now, it was Vicky's time to share some of his own. He posted a slew of gorgeous, new photographs of himself and his wife on Instagram, and we don't think we need to say anything further about how stunning they are.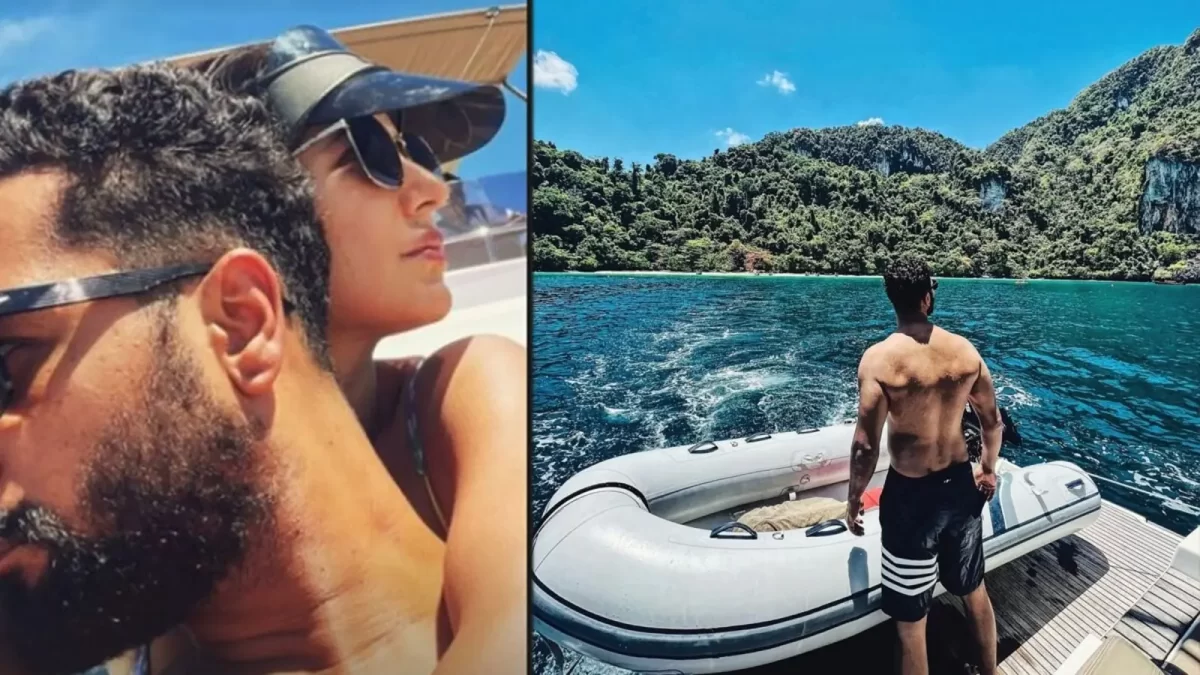 The fresh images of Katrina Kaif and Vicky Kaushal from their vacation are very breathtaking! From bikini postings to shirtless shots to selfies, Katrina and Vicky's pictures will make you shout, 'Why is she so gorgeous!' every time you see them.
Immediately after Katrina's photo-sharing session yesterday afternoon, Vicky posted more images from their vacation. While Katrina has been oozing hotness goals in bikinis, Vicky has posted one shirtless shot after another with amusing remarks on his Instagram account. Then there's the one snapshot of his wife Katrina from yesterday's exchange of photos, which he embellished with a heart. What a sweetheart!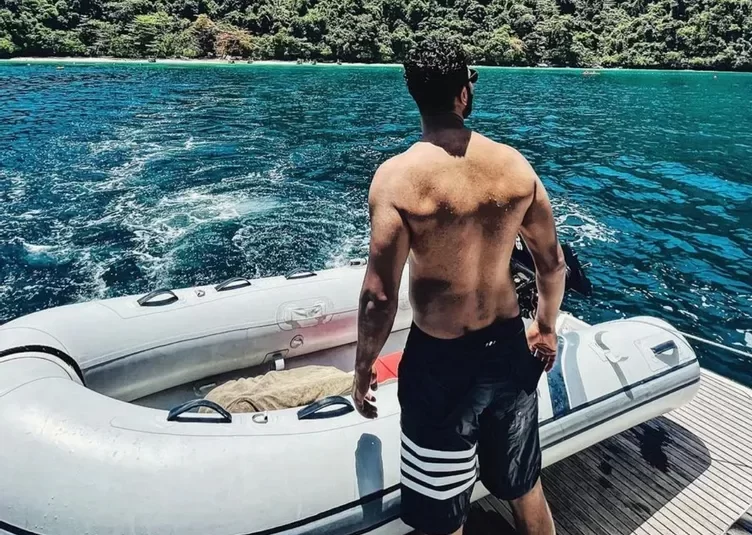 Katrina Kaif uploaded a slew of images from her trip with Vicky Kaushal on her Instagram account yesterday. Katrina, who was wearing a multi-colored bikini, put her arms on the head of her husband, who was also shirtless. An assortment of beach emojis was used to caption her photo.