When Bollywood's glamour meets Hollywood's action and music icons, it's a headline-worthy event. Jacqueline Fernandez, the stunning Bollywood actress, has recently made waves for her incredible experiences with none other than action legend Jean-Claude Van Damme and the sensational singer, Selena Gomez. In a candid chat with Filmfare, Jacqueline shared her thoughts on these unforgettable encounters.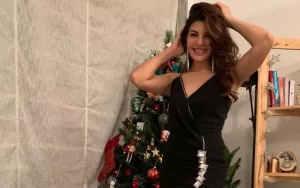 A Dream Come True
Jacqueline Fernandez couldn't contain her excitement when she talked about working with Jean-Claude Van Damme in Italy. She described the experience as "great" and expressed her admiration for the action star, labeling him as an "icon and legend" and a "true action hero." Jacqueline revealed that her family shares her adoration for Van Damme, collecting and rewatching his films over the years. She remarked, "We never thought in my wildest dreams that I would ever shoot a film with him."
An Exciting Project
Jacqueline's collaboration with Jean-Claude Van Damme seems to be a thrilling one, as she mentioned that the film boasts an incredible role and a fantastic script. It combines action, drama, and suspense, making it an all-encompassing cinematic adventure. For Jacqueline, this experience has been a dream come true.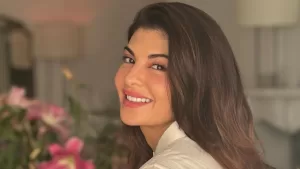 Meeting Selena Gomez
In addition to her cinematic endeavors with Van Damme, Jacqueline Fernandez also had the opportunity to meet the multi-talented Selena Gomez during her Italy trip. She described Gomez as "amazing" and appreciated her down-to-earth and genuine personality. Spending time with an artist of Gomez's caliber left Jacqueline feeling privileged, and she cherished the time they spent together.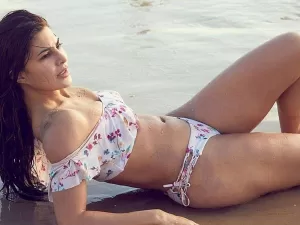 Conclusion
Jacqueline Fernandez's encounters with Jean-Claude Van Damme and Selena Gomez are a testament to her rising global presence. These moments of collaboration and friendship underscore the magnetic appeal of the entertainment industry, transcending borders and bringing together talents from different corners of the world. As Jacqueline continues to shine on the international stage, we can't wait to see what other exciting experiences await her in the future.