Kareena Kapoor Khan recently attended an event in a gorgeous Sabyasachi saree. Kareena's timeless style would not have been complete without a floral saree moment. Scroll down to see pics!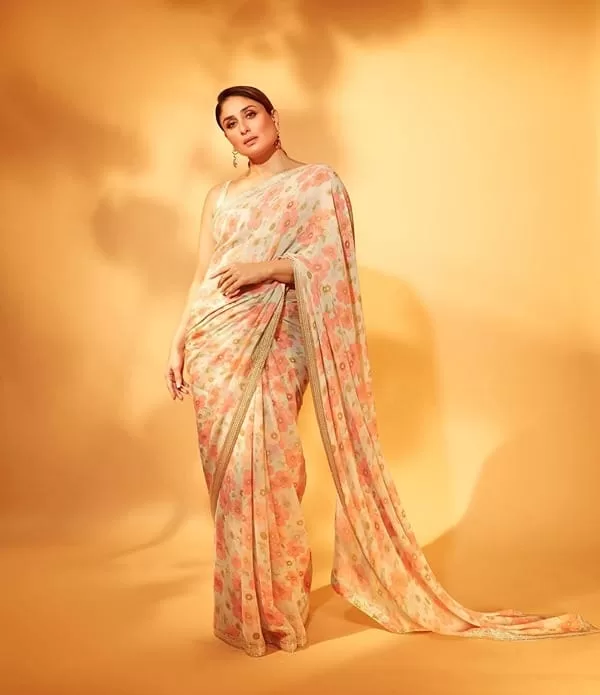 Kareena Kapoor, Bollywood's original fashionista, has been teasing us with her off-screen fashion sense. The actress recently attended a Mumbai event. In her most recent outing, the fashion icon channelled traditional vibes in a stunning Sabyasachi saree that was nothing short of pastel perfection.
Kareena Kapoor Khan is about to return to the big screen with her new film Jaane Jaan. The actress has been promoting the film alongside her co-stars Jaideep Ahlawat and Vijay Varma.
Kareena Kapoor Khan's name has been and continues to be heard throughout the history of both the entertainment and fashion industries. After all, the actress is the original Bollywood fashionista.
The amazing  actress is recognised for going above and beyond to give looks that touch our souls while taking our breath away. Kareena Kapoor recently reaffirmed her title as the OG queen of B-town by donning a beautiful and simplistic saree that turned attention everywhere she went.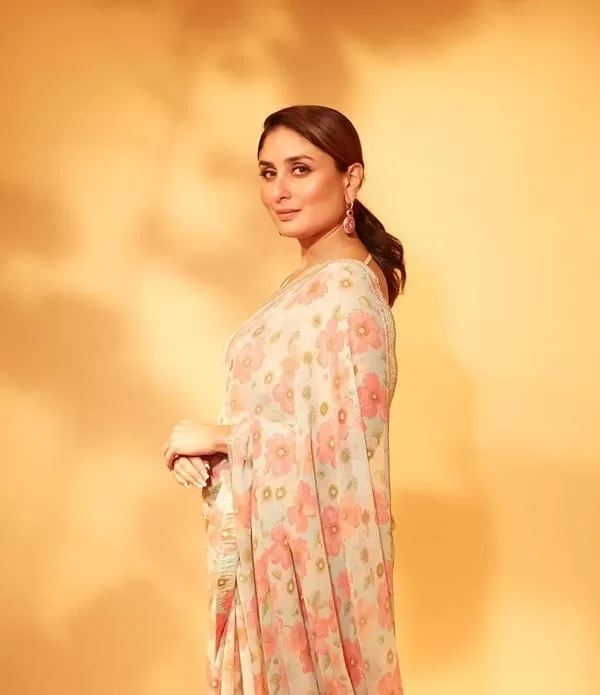 Let's get into the details of the highly brilliant actress' floral saree to see how the actress was able to steal our hearts with her simple and graceful ensemble while proving that she is a force to be reckoned with.
Outfit Details.
Kareena Kapoor Khan looked as an ethereal goddess. The actress recently wore a stunning mint green saree from Sabyasachi racks. The chiffon saree in mint green has flower designs in blush pink, peach, and light green, as well as embroidered gold patti borders.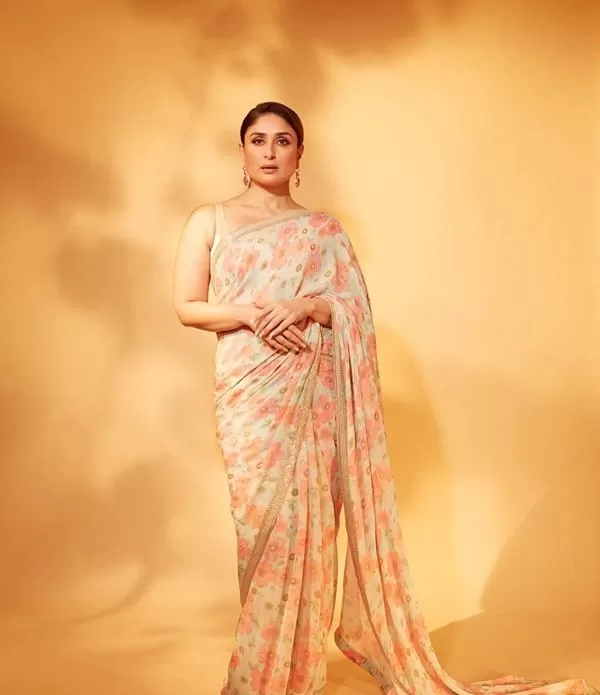 The drape's edges were additionally adorned with gold, adding to the saree's appeal. Kareena wore it traditionally, with pleats on the front and a floor-sweeping pallu draped over the shoulder, producing an effortlessly beautiful image.
Kareena Kapoor paired it with a sleeveless blouse with a plunging neckline, fitted breast, backless design, and short hem length.
Decoding Accessories.
The actress also left her fans and followers breathless by demonstrating the art of minimalism with her saree, Kareena accessorised her saree with gemstone-encrusted dangle earrings and stiletto heels.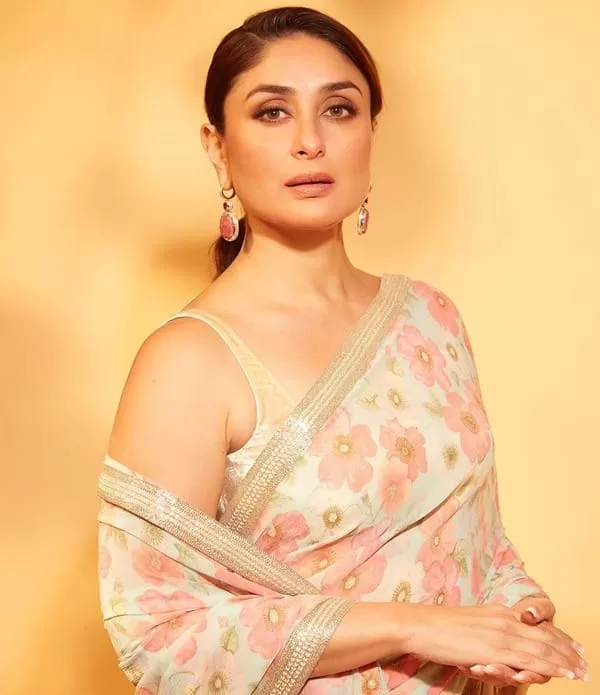 Makeup.
Finally, for the glam options, she chose peach eyeshadow, mascara-laden eyelashes, stunning rouged, bronzed cheeks, pretty highlighter, matching peach-colored lipstick, flawlessly matched and uplifted her complete attire. A side-parted low ponytail completed the look.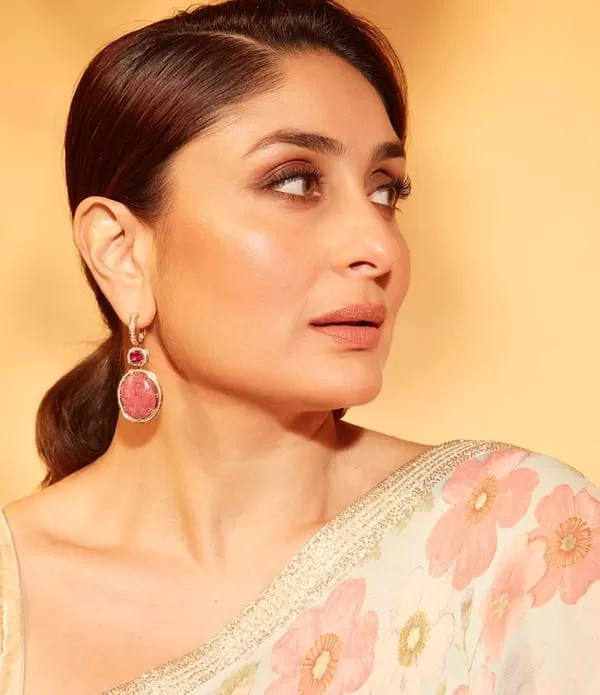 Kareena's Work Front.
Kareena Kapoor Khan is preparing for the release of her latest film, Jaane Jaan, in which she co-stars with Vijay Varma and Jaideep Ahlawat. Aside from Jaane Jaan, she is also working on The Crew and Buckingam Murders.