Katrina Kaif wore a stunning red saree with a matching blouse to Kalyanaraman's Navratri bash. Prepare to be inspired by traditional attire as we decode her look!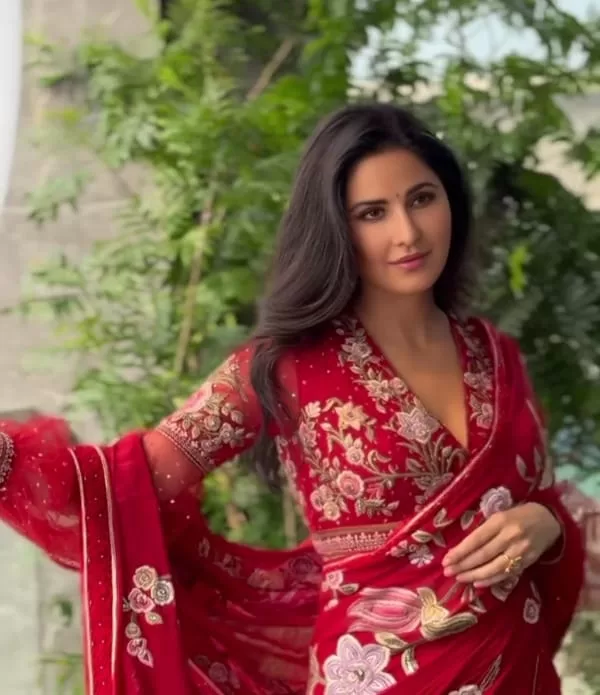 Katrina Kaif is well-known for her superb acting abilities as well as her stunning fashion sense. She has also made a powerful impression on millions of hearts with the variety of looks she has worn during public appearances.
Katrina Kaif knows exactly how to pull it off. The Bollywood star arrived at the Navratri puja in a stunning red saree with a full-sleeve blouse, exuding elegance and grace. The ceremonial lighting of the lamp signalled her arrival, adding a touch of star power to the event.
In Bollywood, where style is more than just a statement, it is a way of life, one name stands out above the rest: Katrina Kaif. Rather than being about fashion, her wardrobe choices tell a story about a woman who exudes elegance, confidence, and grace.
Katrina has dabbled in fashion in areas other than western wear. She has a special talent for modernizing traditional Indian clothing. Katrina gracefully and elegantly wears India's rich cultural legacy, from regal sarees to stunning lehengas.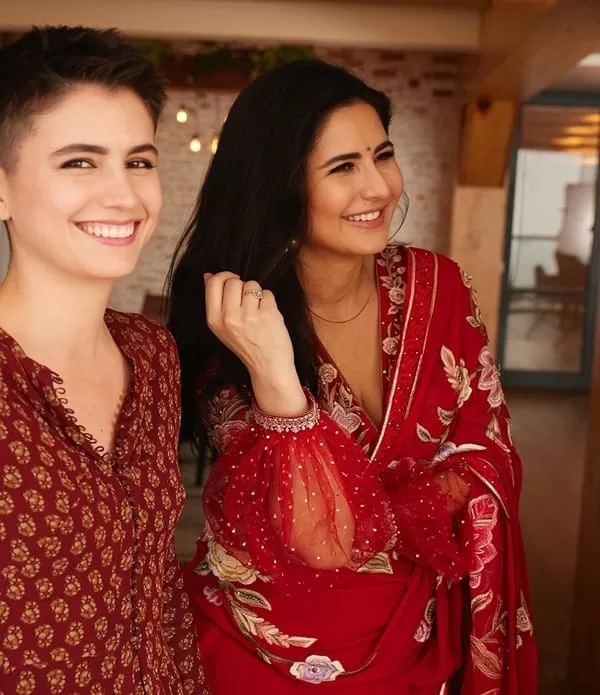 When it comes to fashion, Katrina Kaif's ethereal style never fails to captivate us. Her use of dark solid colors has always given her an air of refinement. And, when she recently wore a traditional saree, the actress took her attractiveness to a new level.
Decoding Katrina's Exquisite Saree Ensemble
Katrina Kaif looks stylish and traditional in a red saree. Her saree was embellished with a lovely array of floral designs, which added to her allure. The intricate embroidery work was expertly completed using pink, green, yellow, and purple threads to create a vibrant and eye-catching pattern. The border was embroidered with the same red thread as the saree, linking the entire look together in a harmonious and fascinating way.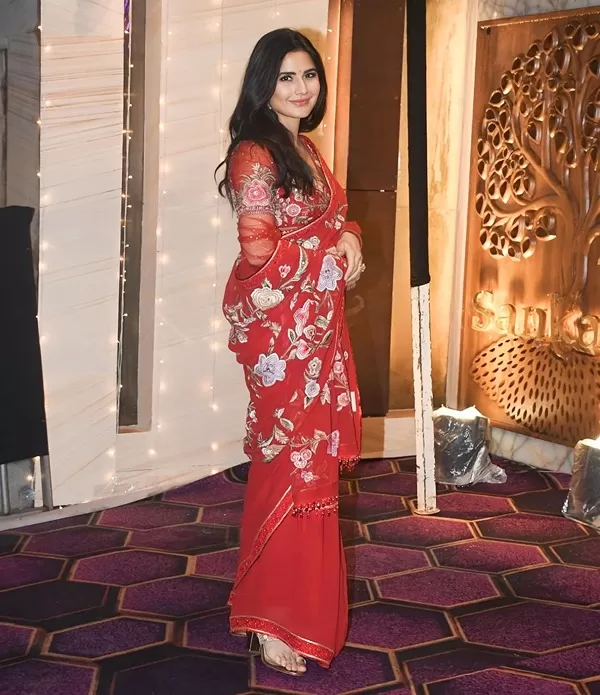 The deep V-neck blouse added a sensual touch to the ensemble. The upper half of the blouse was made of silk georgette, which added a luxurious touch, while the lower half had a unique twist – puff sleeves with a thin cuff, which added a playful touch. The sleeves' voluminous fullness was masterfully created from tulle net, adding a sense of drama. Katrina proved once again that she was a true fashion legend with her blouse, which elegantly blended tradition and modernity.
Her vivid red embroidered Tarun Tahiliani saree catches our attention. Her saree was the epitome of elegance for a special occasion where a pop of color is always appreciated. This lovely saree cost Rs. 1,99,900.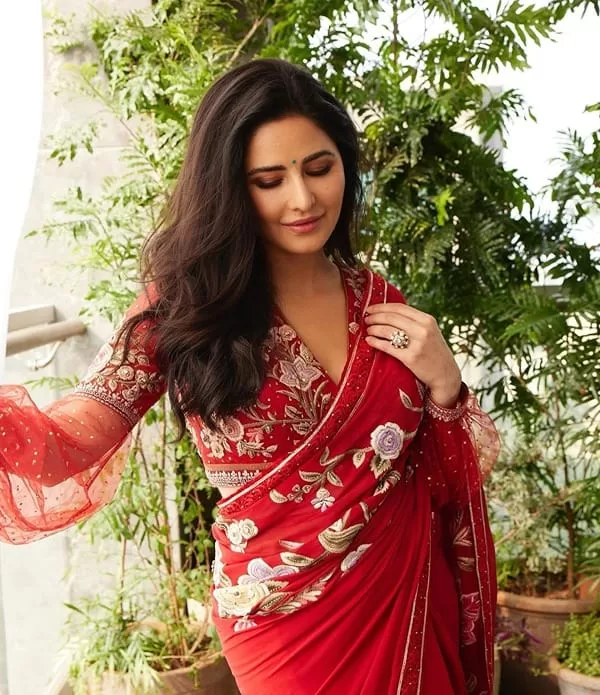 Accessorizes 
Katrina completed the look with simple accessories such as a pair of elegant chandbalis and a gold ring. She accessorized her Navratri ensemble with her signature open hairstyle with a few curls at the end.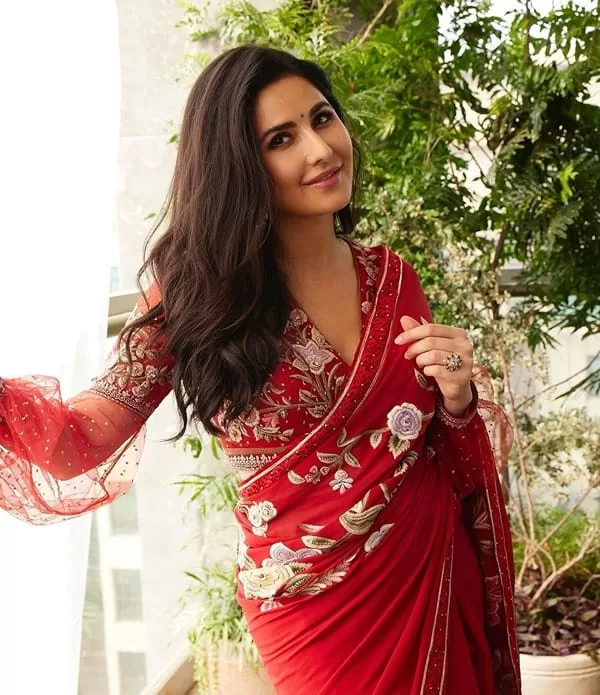 Makeup
Katrina Kaif opted for a dewy sheen makeup look, which included a nude lipstick shade, darkened eyebrows, blushed cheeks, kohl-rimmed eyes, and a bindi.