Lisa Haydon Shared Pictures Of Her Daughter, Know What Is Her Name
Actress Lisa Haydon was in a lot of discussions about her pregnancy for a long time. For the past few months, she was sharing her baby bump pictures on Instagram, which went viral on social media. At the same time, after delivery, Lisa has shared the first picture of her beautiful daughter on social media. Lisa shared the picture of her daughter among the people by putting a story on her Instagram account. At the same time, her husband Dino Lalwani has also shared pictures of the daughter on her Instagram account. Lisa's daughter's name is Lara. In the pictures, you can see that Lisa is wearing a black overcoat. Apart from this, his daughter Lara is wearing a white color baby dress. In the pictures, Lisa is seen lovingly looking at her daughter. These pictures of Lisa and her daughter are being well-liked among the fans.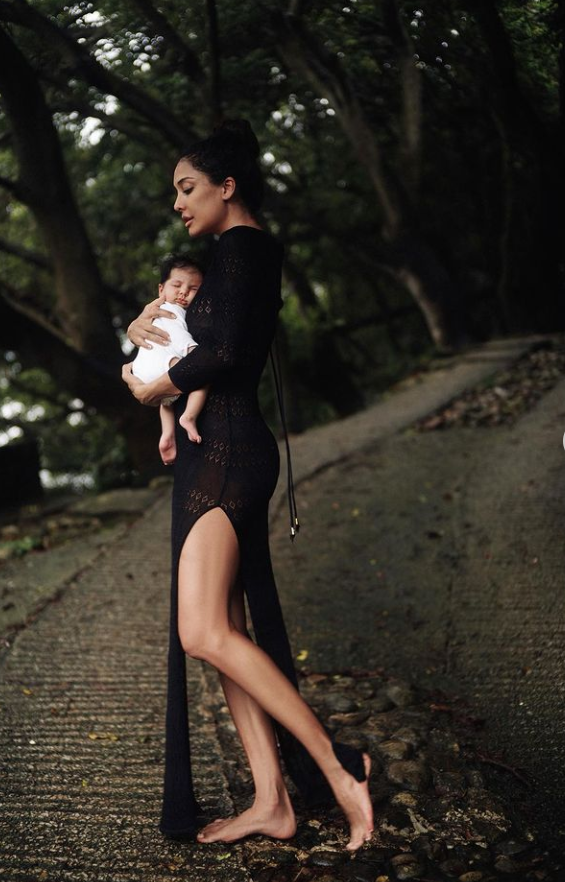 Lisa  Haydon
In this picture, the face of Lisa Haydon's daughter Lara is clearly visible. Daughter Lara is looking very cute sleeping in her mother's lap. During this, Lara is looking down. Let us tell you that this daughter of her is born after the third pregnancy.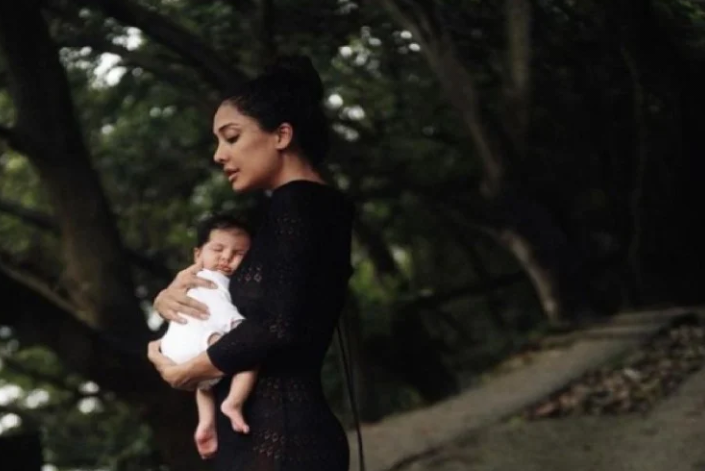 Lisa Haydon
In this picture, Lara is carrying a white color sleeveless dress. Lisa is sitting on the balcony of the house with her daughter. Sitting on the balcony railing, Lisa holds her daughter Lara in her lap. She and her daughter are looking very beautiful in the picture.
Many of her fans are very happy after seeing these pictures and they are congratulating Lisa. Many fans are also praising the beauty of both mother and daughter. For your information, let me tell you that these pictures have been shared by Dino Lalwani.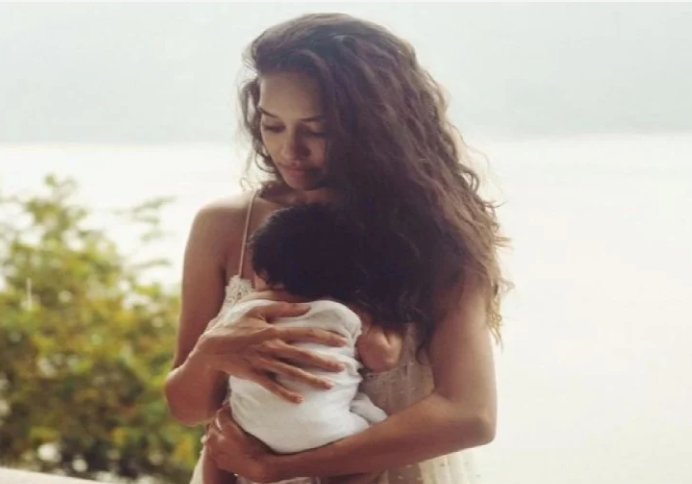 Lisa Haydon
He recently created his Instagram account. On his Instagram account, he shared the first picture of his wife Lisa and daughter Lara.
Sharing the pictures, Dino wrote in the caption – "My girls @lisahaydon and Lara. I have finally created my Instagram account. Will try to share the things that encourage me at home and work."