Recent media sources state that Parineeti Chopra and Raghav Chadha would begin their pre-wedding celebrations on September 17, 2023, with "kirtan."
Parineeti Chopra and Raghav Chadha to kickstart their wedding festivities with a kirtan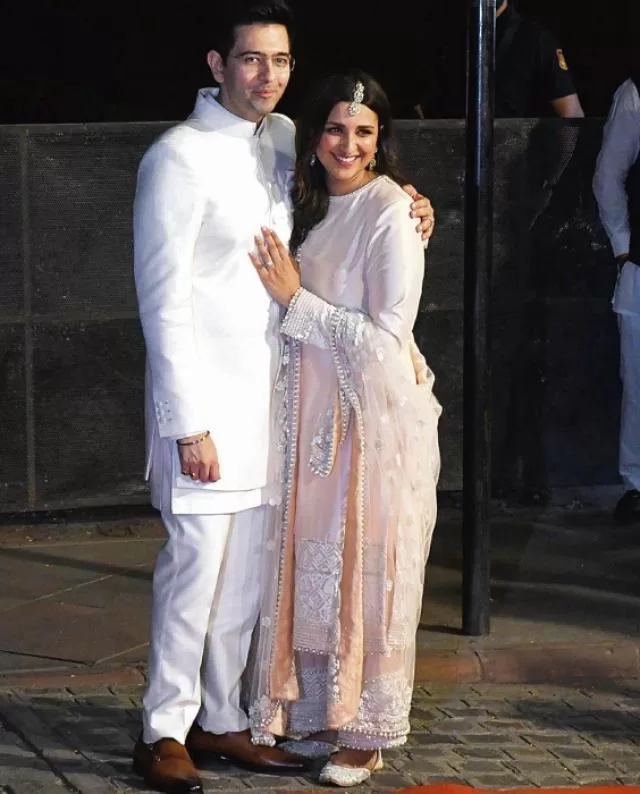 The Hindustan Times reported that Parineeti Chopra and her fiancé, Raghav Chadha, are preparing for their royal wedding and they couldn't be happier. According to a source close to the pair, the couple will perform an ardaas on September 17, 2023, followed by a shabad kirtan. Ardaas is a component of the worship ceremony in a Gurdwara for the uneducated. The following is a quote from the source:
"The wedding festivities are set to start in Delhi on September 17 with ardaas and shabad kirtan, which will be followed with some intimate get-togethers for the close family members. Following which the whole family along with the bride and groom will head to Udaipur for the grand wedding."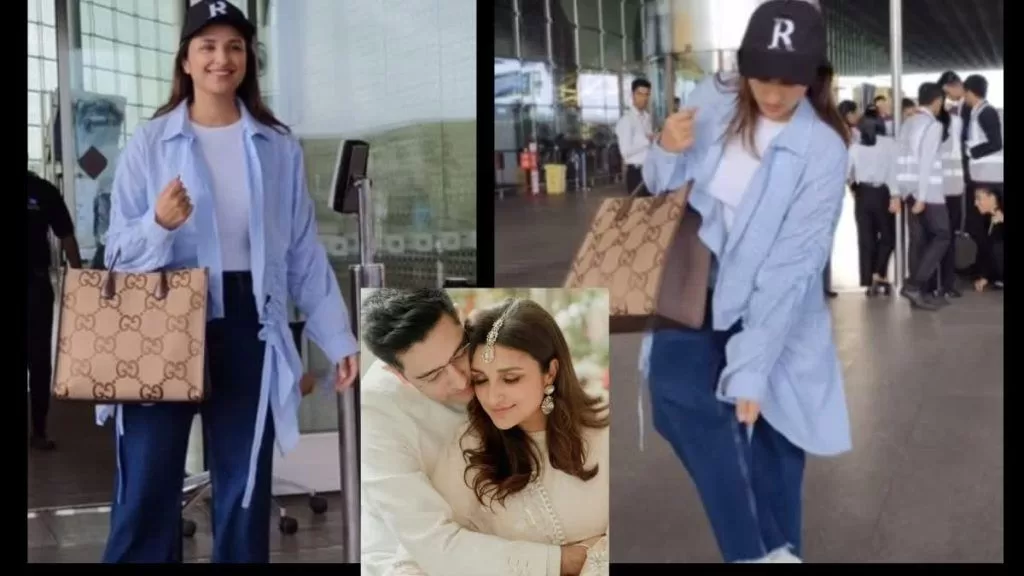 For those who are unaware, Parineeti Chopra came to Delhi on September 17, 2023. The actress was seen leaving the airport, and gosh, could you not miss the glow on her face. Additionally, her fiancé Raghav Chadha had come to pick her up, and the two looked adorable together in blue outfits. In a blue-toned striped top that she paired with wide-leg pants, Parineeti looked stunning. However, Parineeti's headwear was the center of attention. The actress enhanced her appearance with a headgear bearing the initials of her fiancé, Raghav.
When Parineeti and Raghav's wedding invitation went viral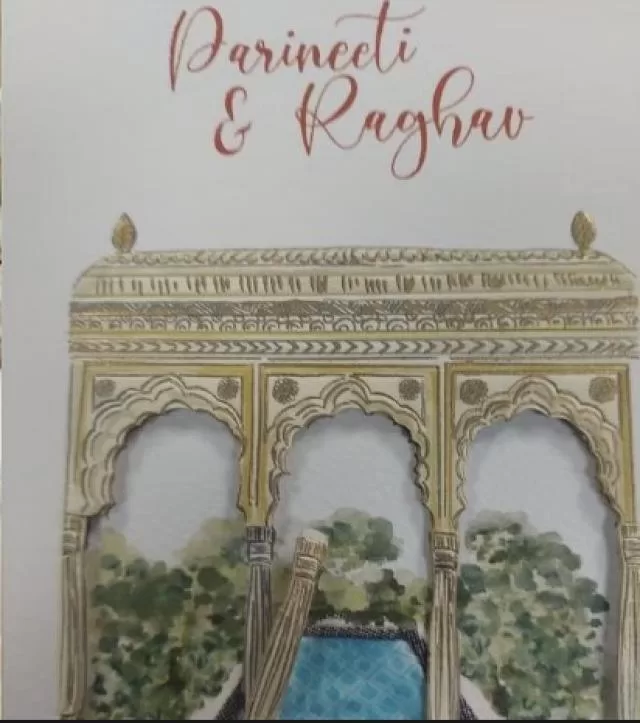 For those who don't know, Parineeti and Raghav's wedding invitation became viral online on September 13, 2023. The card was elegantly titled as an Indian wedding in pearl white that would occur at the Taj Lake Palace and Hotel Leela Palace in Udaipur. The card included information on the time and location of each wedding celebration for Raghav and Parineeti. According to the invitation, the much in love pair will exchange vows on September 24, 2023, followed by a banquet.
Parineeti and Raghav's engagement ceremony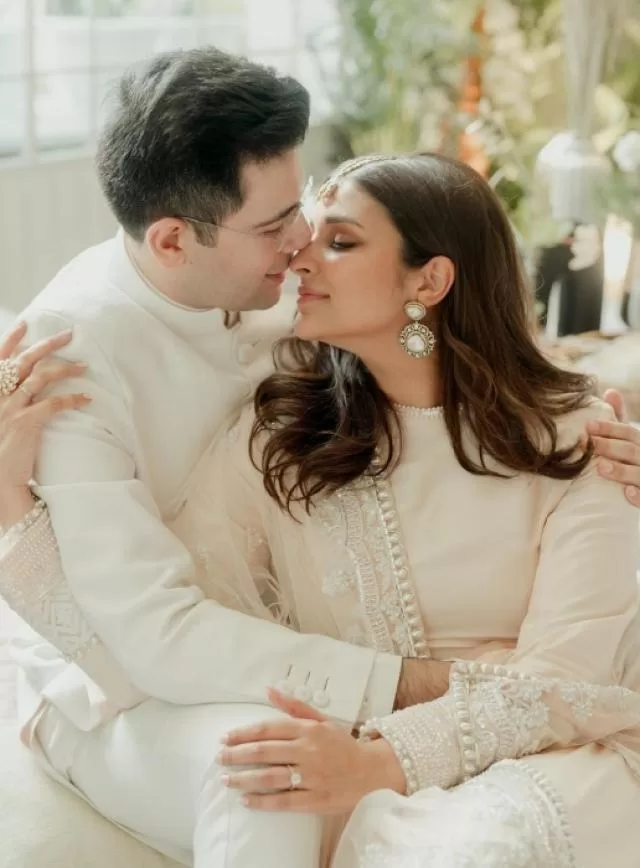 On May 13, 2023, Parineeti Chopra announced her engagement to Raghav Chadha in a private ceremony. The couple matched in ivory-coloured outfits for the wedding and looked stunning as a couple. In a lovely salwar suit with pearl and thread embroidery on the sleeves, the actress looked stunning. She enhanced her appearance with a maang teeka, a set of kundan earrings, and open hair. Raghav, on the other hand, looked sharp in his bandhgala outfit. In one of the photos, the couple could be seen flashing their engagement rings.