Pooja Bedi Calls Aryan Khan 'Innocent Kid', Netizen Challenges Her By Saying, 'At 23, Shah Rukh Started Acting'- Exclusive!
Shah Rukh Khan is having a tough time after his son Aryan Khan's arrest in the Mumbai cruise drug case. Many stars like Hrithik Roshan, Pooja Bhatt, Shatrughan Sinha, etc. have come out in support of Badshah Khan and his son in these difficult times. And the latest to join the bandwagon is the former actress Pooja Bedi.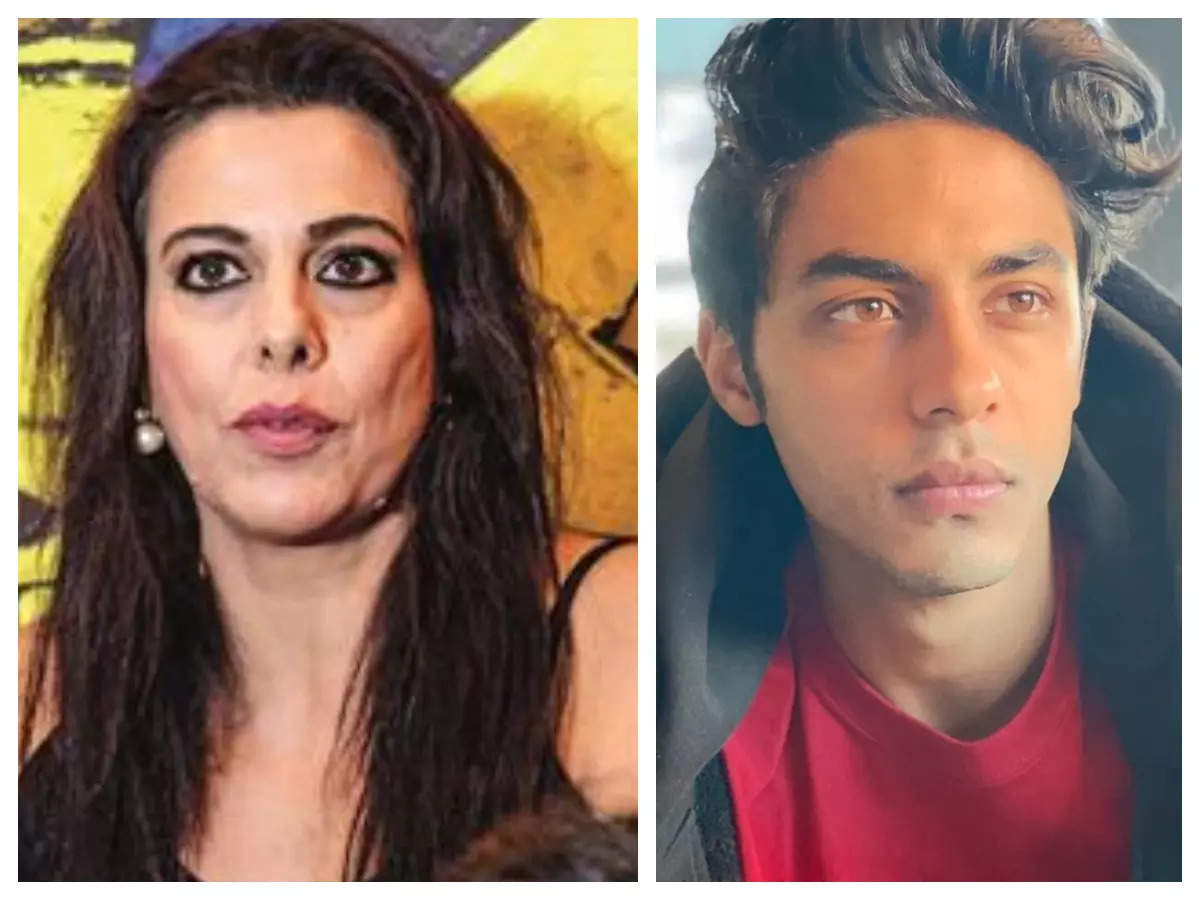 In her tweet, Bedi called Aryan an 'innocent kid'. She objected to 23-year-old Aryan Khan being jailed 'for no valid reason'.Pooja penned, "If no drugs were found on #AryanKhan, isn't it appalling that an innocent kid is made to spend days & days in lockup? It's psychologically damaging to be put in jail for no reason. The judicial system needs a major revamp… such systems create criminals by punishing innocents."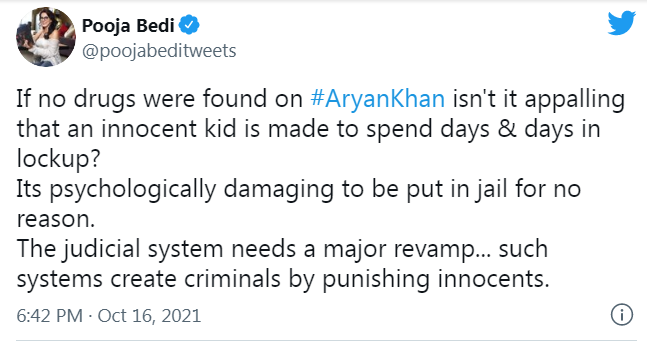 This irked a social media user and this is when he went on to challenge Pooja's tweet referring to Aryan as a 'Kid'. With his reply to Pooja's tweet, the Twitter user pointed out that Shah Rukh started acting when he was the same age. The person also said that javelin-thrower Neeraj Chopra won an Olympic gold medal at the age of 23 'but Aryan is a kid because he is.
The Twitter exchange between Pooja Bedi and the social media user: