Reasons Why Men's Branded Watches Can Be The Perfect Gift This Wedding Season
Parties, casual get-togethers, and festivals are some of the primary sources of joy and relaxation that people seek refuge in as competition in every area of society has increased dramatically. During these happy occasions, individuals frequently give presents to their dear ones, but they are stumped when it comes to selecting the appropriate present that is a great blend of beauty and utility.
When it comes to presents for guys, however, we are here to save you time and trouble by walking you through a brief list of men's branded watches that will never go out of style. We realise that after spending all of your birthdays and anniversaries with that particular someone, finding the perfect gift may be a difficult chore, particularly when it comes to presents for guys.
Whether your partner is a working professional or a student, we're thinking he regularly gets out and spends the majority of his time with people from various walks of life. Given that you only want the finest for him, we recommend that you give him a designer men's watch that complements his entire style and exudes confidence. Here's a hand-picked list of 5 men's branded watches for that particular someone: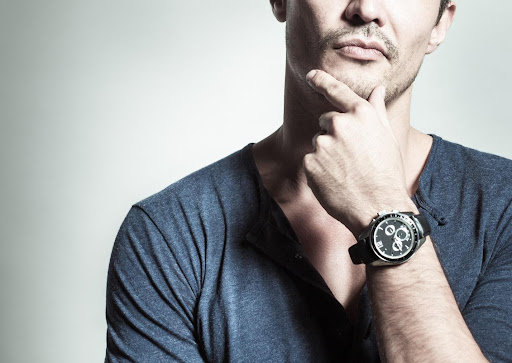 David Miller DMPM25 Leather Analog Men's Watch
This David Miller watch is an unmistakable symbol of flair and mystery. This watch, with its colourful dial and smooth brown leather band, will be a great option for any event, formal or informal. Furthermore, one of the finest aspects of this men's branded watch is that it is reasonably priced by the company to meet your budget
Cartex 103205 Leather Analog Men's Watch
Cartex sells some of the best branded watches for men that are expertly made by specialists to bring out the right combination of expressionism and convenience in your life. Cartex 103205 has a brilliant azure blue dial and stylish black leather bands. Wear this watch with a pristine solid shirt and pants for an attractive and confident appearance. 
Piper London PL-5001-001 Silicon Analog Men's Watch
Every man's wardrobe should include an eye-catching jet-black watch. It has the power to boost your entire appearance and help you stand out from the crowd. So, pair this Piper London watch with a beautifully tailored suit for a clean, modern and polished look.
Renaissance Traders Army Sports Military PU Digital Men's Watch
Men's smartwatches are gradually gaining popularity since they are well-made, low-maintenance, and simple to repair. Digital watches, on the other hand, have been on the market for a longer length of time. So, if you're looking for cool watches for men, this one can be your best bet.
This is because they are meant to perform the same job, with the exception of advanced features such as a heart monitor, digital assistant, monitoring systems, and more. So, surprise your loved one with the Renaissance Traders Army Military PU Digital Men's watch, which will go well with all of his casual clothes.
LimeStone LS2883 Day&Date Metal Analog Men's Watch 
LimeStone LS2883 Day&Date Metal Analog Men's Watch is the final men's branded watch on our list. This beautifully crafted metal analogue watch with a spotless brown dial will complement practically any formal attire for meetings, seminars, and corporate events.
To see that instant joy on your loved someone's face, we suggest taking some time out and browsing a few of the greatest online retailers like Snapdeal, which sell a wide selection of men's branded watches. This will not only save you time and energy, but it will also save you money by giving you the opportunity to take advantage of remarkable discounts, offers, and deals.