Sonam Kapoor's Bold Maternity Photoshoot Went Viral; Netizens Said, "What The Hell?"
A few hours after giving birth Sonam Kapoor's pregnancy photoshoot went viral on social media after which people are trolling the actress too much. Sonam herself shared a vogue photoshoot of her pregnancy on Instagram after she gave birth to a son. In this photo shoot, Sonam only wore a shirt without pants and a bra with open buttons of the shirt to reveal her baby bumps. The magazine congratulated Sonam on her motherhood by sharing this photo shoot.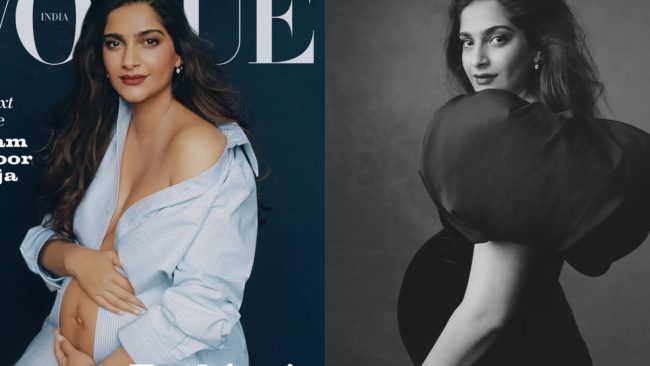 The magazine wrote, "Sonam Kapoor Ahuja and Anand Ahuja have a son born." It is further written, Actress, mother and our September cover star says that priorities change and I think the child will be mine. The thing is, he didn't choose to come into this world. You decide to bring him. So it's a selfish decision."
Furious social media users made such comments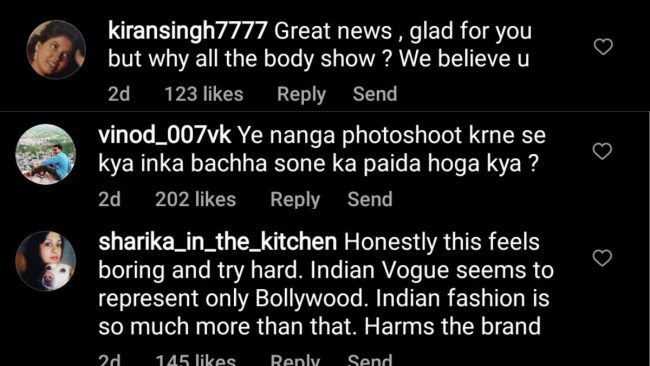 Commenting on Sonam's photoshoot, a social media user wrote, "Why is it necessary to be half naked for a maternity photoshoot?" Another user commented, "He has a lot of money, but no money for clothes."A user has asked, "Will her baby be born of gold by doing this nude photoshoot?" One user commented, "What the hell? Are these so-called celebrities not getting clothes these days?"
Sonam Kapoor gave birth to her son on 20 August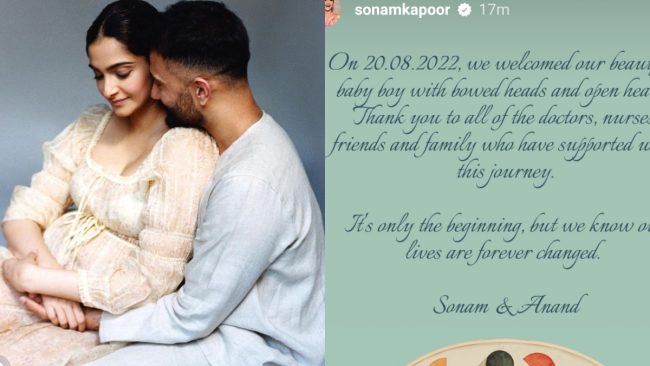 Sonam Kapoor gave birth to a son on Saturday (August 20). Sonam herself shared this information on social media. He wrote, "On 20-08-2020 we welcomed our beautiful son with open arms and open day. We sincerely thank all the doctors, nurses, friends and family who have supported us all this time. This is just the beginning, but we know our lives have changed forever."
The pregnancy was announced in March this year.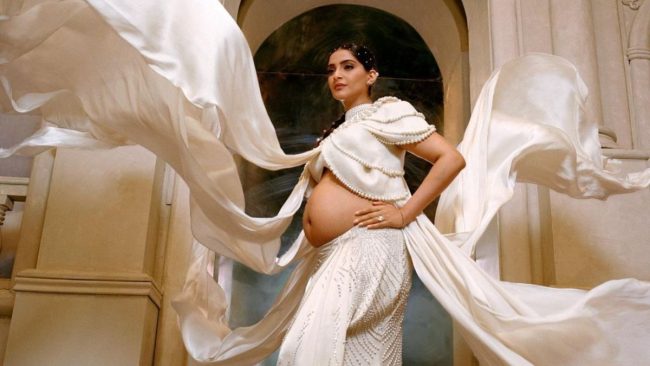 In May 2018, Sonam Kapoor married Delhi-based businessman Anand Ahuja and after about 4 years in March 2022, she announced that she was pregnant. Since then, Sonam has been sharing pictures of her baby bump on social media with the fans and has remained the target of trollers.