Tejashwi's Marriage Has Been Decided, And Shehnai Will Ring Again At Lalu Yadav's Residence
RJD supremo, Lalu Prasad Yadav's house is going to ring soon. The news is coming that the marriage of Lalu Yadav's younger son Tejaswi Prasad Yadav has been fixed. It is being said that he is going to be engaged in Delhi on Thursday. Lalu Prasad's entire family is in Delhi.
Soon after the engagement, Tejaswi Yadav's hands will also turn yellow. Let us inform you that at present the entire family of Lalu Prasad Yadav is in Delhi. Along with this, people very close to Lalu- Rabri are also present in Delhi at this time.   
Lalu and Rabri Devi were questioned many times by journalists regarding Tejaswi Yadav's marriage, which they kept postponing and they had given the responsibility to their mother. The most important question is regarding the bride of Tejaswi Yadav.
According to reports, Tejaswi Yadav is making his old friend his life partner. For many years old friend is the life partner of Tejaswi. According to the information, Lalu's younger daughter-in-law is originally from Haryana and Delhi.
However, it has been kept a secret by the family so far that who is going to be engaged to Tejaswi, who is going to be Tejaswi's bride. Tejaswi Yadav is the youngest in the Lalu family. Tejaswi Yadav is getting married last among Lalu's 7 daughters and two sons. He is also considered the political heir of Lalu Yadav.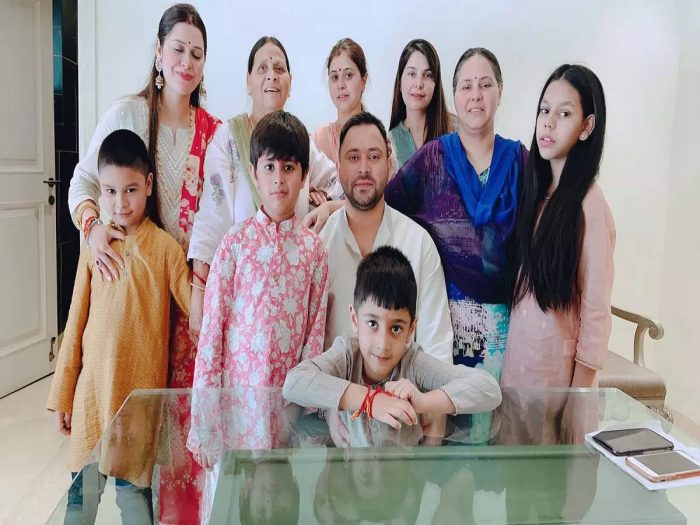 According to media reports, all members of the family including Lalu Prasad Yadav, mother Rabri Devi, Misa Bharti, and some close relatives will be involved in Tejaswi's engagement. In the recently held Bihar assembly elections, Tejaswi Yadav could not become the CM, but now the groom will be made.
It is being said that there will be only 50 special guests at the engagement.