Zeenat Aman Goes 'Wow' After Apple Uses Her Dum Maaro Dum Tune-In iPhone 13 Launch.
On 14 September 2021, Apple revealed its four new models in the new iPhone 13 lineup at the much-awaited 'California Streaming' launch event where we also got to see other Apple gadgets including the new iPad Mini and fresh Apple watch series 7. However, what attracted the attention of desi citizens was the use of the sensational song 'Dum Maaro Dum' tune at the starting of the event. Fans went crazy and shared their reactions on Twitter. Now, Zeenat Aman on whom the song was picturized, in a recent interview has revealed how she felt when she heard the same.
Zeenat Aman in a conversation with Time of India has shared, "The film was shot in Kathmandu and when I frankly heard this song for the first time, I loved it but surely didn't expect it to become such a mammoth chartbuster." She further said, 'They all talk to me about this when I am at any music event even today."
Zeenat Aman felt it was exhilarating to learn that the 1971 music of 'Hare Rama Hare Krishna' was still so relevant and resonating. She went all 'Wow' on knowing the same.
Have a look at some of the tweets: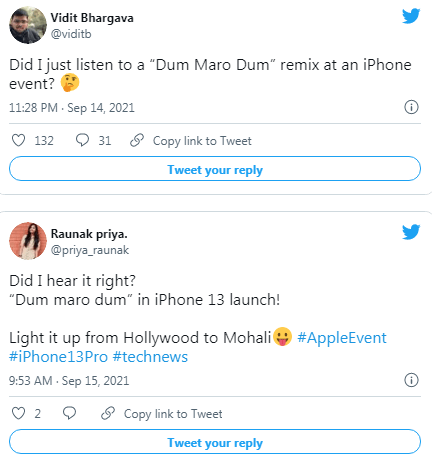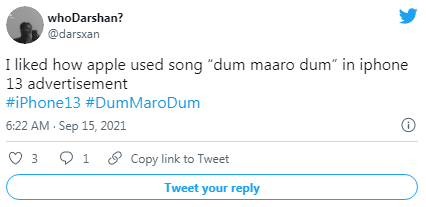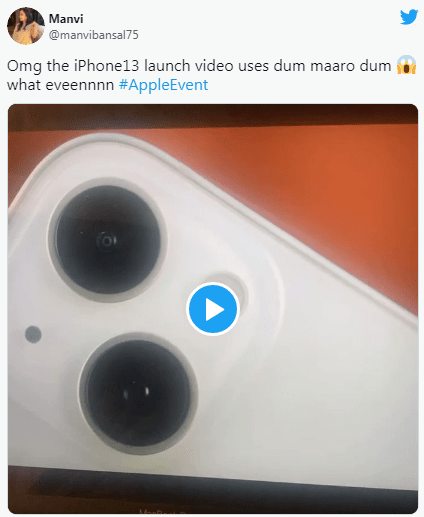 The Indian netizens went berserk after witnessed an Indian tune being played at an international event. They shared their feelings via tweets. One of the users wrote, "Omg the iPhone 13 launch video uses dum Maaro dum .. what eveennn #AppleEvent."
Another Twitter user tweeted, "Didi I hear it right? 'Dum Maro dum' in iPhone 13 launch! Light it up from Hollywood to Mohali #AppleEvent #iPhone13Pro #technews."
"#Apple using Dum Maaro Dum's hook in its #iPhone13 reinforces the genius that RD Burman was. Simply so ahead of his times!! #AppleEvent" wrote one user.