"Stop raping us": Woman Took Off Her Clothes On The Atrocities In Ukraine, Deets Inside!!
A shocking incident happened during the Cannes Film Festival on Friday. According to media reports, during the film festival, a woman took off her clothes to give a message against the rape happening in Ukraine. This incident took place during the premiere of George Miller's film 'Three Thousand Years of Longing', took everyone present at the 'Cannes Film Festival' by surprise.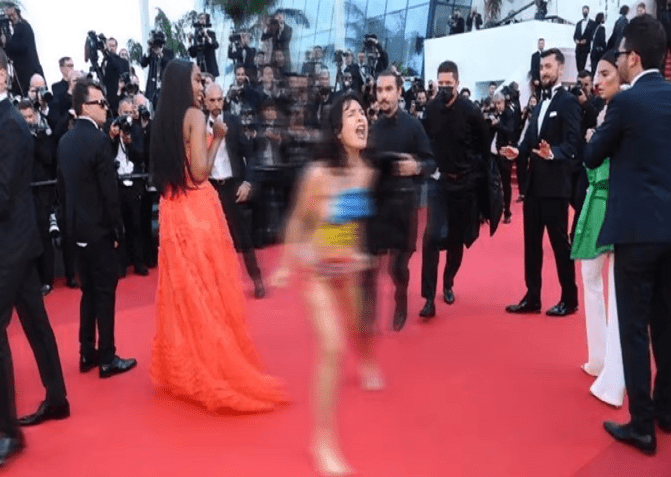 Cannes Film Festival
The message 'Stop rapping us' was written next to the blue and yellow colors of the Ukrainian flag on her body. Along with this, red color was also applied on the feet of the woman. Woman uses this international platform to expose rape happening in Ukraine, with a slogan 'Don't rape us!'
Soon after this incident took place, the guards of the Cannes Film Festival swung into action and covered the woman's body with the help of their coats. And once again the curtain has been lifted from the Ukraine crisis at the international level. Earlier too, Ukrainian President Zelensky delivered a message on the opening of Cannes 2022. Calling to speak out against the war, Zelensky said, "We need a new Charlie Chaplin to prove that cinema today is not silent." Let us tell you that the President of Ukraine was referring to the satire of Adolf Hitler created by Charlie Chaplin at the beginning of World War II in 1939.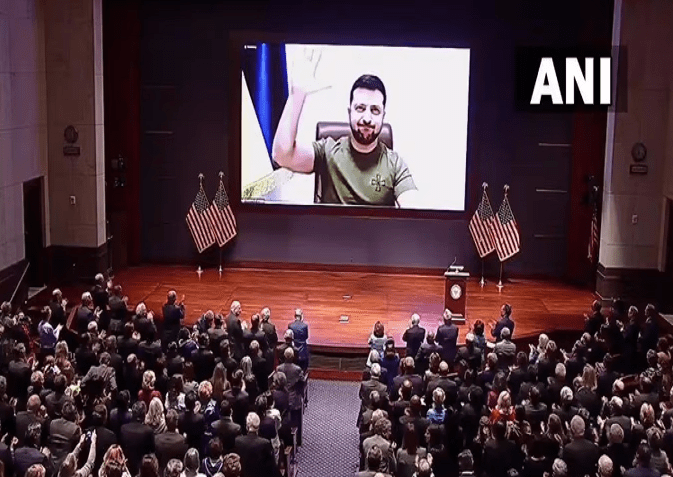 Ukrainian President
Apart from this, Ukrainian President also talked about the rape happening in the country. He said in the video that last month investigators had received reports of "hundreds of rape cases" in areas occupied by Russian troops. Let us tell you that since the start of Russia's military operation in Ukraine, there have been many reports of Russian soldiers raping Ukrainian civilians.