36-year-old Rapper Young Dolph Shot Dead Inside A Cookie Shop In US
Rapper Young Dolph was shot and killed inside a renowned local cookie bakery in his hometown of Memphis, Tennessee, on Wednesday. He was widely revered in the hip-hop world for his honesty and fierce independence.
Police stated that they have no information on a probable suspect in the incident, which occurred near Memphis International Airport at Makeda's Cookies. Young Dolph's cousin, Mareno Myers, told the Daily Memphian newspaper that the 36-year-old rapper had been in town since Monday, visiting an aunt with cancer and handing out Thanksgiving turkeys.
Last week, the cookie shop shared a video of the rapper praising the store's cookies on Instagram, saying he visits it anytime he's in Memphis.
Following the incident, a large throng gathered near the business. Memphis Police Director Cerelyn "CJ" Davis implored the public to be calm at a news conference Wednesday evening and advised citizens to stay at home tonight. She didn't specify whether police believe additional gunshots that were under investigation on Wednesday were connected to the rapper's death.
A member of the city council proposed a curfew. Davis would not rule out the possibility of issuing one in the future.
According to The Commercial Appeal, Adolph Thornton Jr. was born in Chicago and came to Memphis when he was two years old. He revealed in the documentary that he was raised by his grandmother and that once he became successful, he sought to help his parents "clean up their lives.".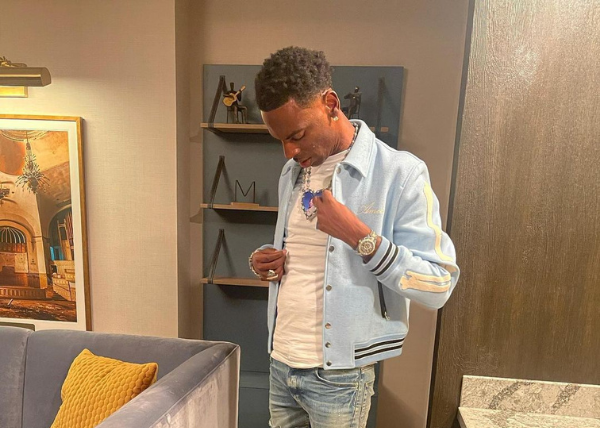 Three of the rapper's albums charted in the top ten on the Billboard 200, with Rich Slave, released in 2020, reaching at number four. His songs told of his experiences as a drug dealer and living on the streets of Memphis.
He released numerous mixtapes, starting with 2008's "Paper Route Campaign," and multiple studio albums, including his 2016 debut "King of Memphis." He also collaborated on other mixtapes and albums with fellow rappers Key Glock, Megan Thee Stallion, T.I., Gucci Mane, 2 Chainz, and others.
Dolph was a survivor of earlier shootings. After a confrontation outside a Los Angeles hotel in September 2017, he was shot numerous times. Near February of that year, his SUV was fired over 100 times in Charlotte, North Carolina. The song "100 Shots" was inspired by the occurrence. According to The Commercial Appeal, he said he survived because his truck had bulletproofed panels.
Officials in Memphis, sportsmen and members of the music industry all expressed their sympathies on social media.