Aryan Khan Not Getting Any Special Treatment, SRK Had To Take Permission To Meet Him In Lockup.
The recent controversy surrounding the son of Bollywood's King Shah Rukh Khan is attracting eyeballs. It is making headlines with new developments each day. Aryan Khan's arrest in alleged possession and consumption of illegal drugs through a raid by an anti-drugs agency, Narcotics Control Bureau (NCB) has made SRK's life difficult. His bail plea also got rejected after a hearing in court. And till October 7, Aryan will remain in the custody of the NCB.
Since his arrest, fans have noticed Aryan in various outfits. According to the latest reports, the star son has been provided with a bag of clothes from home but besides that, he doesn't have any other special privilege. A report by India Today has revealed that Aryan is eating food from the NCB mess and he is not being treated in any special way.
Getting food from home requires special authorization from the court which the family till now, doesn't have. Reports say that Aryan and his co-accused have been however treated to street fare like "puri-bhaji, dal-chawal, sabzi-parathas" from roadside stalls, plus plates of biryani or pulao from a nearby restaurant in the past few days.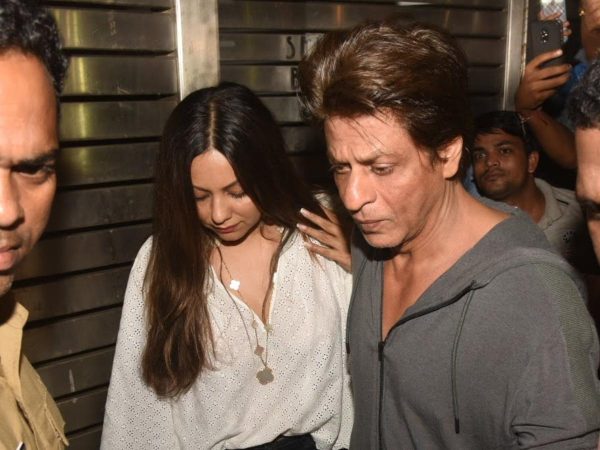 Worried about her son's dietary health, we spotted Gauri Khan rushing to the NCB office carrying a few packets of McDonald's burgers in her car, hoping that Aryan would relish them. But unfortunately, she was not allowed to do that.
Keira Knightley To Star In Upcoming Thriller Drama Boston Strangler
Aryan Khan has reportedly told the Narcotics Control Bureau officials that his father and mega-star Shah Rukh Khan remains so busy that occasionally, he needs an appointment just to meet him. Ironically, now SRK had to take the NCB's permission for a brief meet with his son in the agency lock-up, where according to reports the 24-year-old cried before his dad.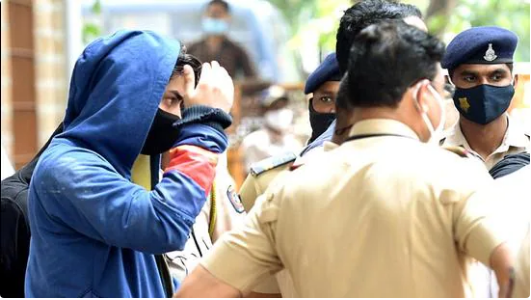 Meanwhile, an NCB official has claimed that Aryan Khan has been very cooperative as he's answering all their questions with ease, and till now he has already given them a 4-page statement.
In the hearing held on October 4, NCB asserted that they have recovered "shocking and incriminating" materials from the WhatsApp chats of Aryan and his friends. They used the app to talk about payment for the procurement of the drugs they even found several code names.  Solicitor general Anil Singh said, "Raids are going on now. Shocking and incriminating material recovered in WhatsApp chats of the accused shows international drug trafficking. All the accused persons have to be confronted with each other. The international transactions need to be investigated."
The star kid and his 7 other friends namely Arbaaz Merchant, Munmun Dhamecha, Ismeet Singh, Mohak Jaswal, Gomit Chopra, Nupur Sarika, and Vikrant Chhokar were arrested by the NCB after it busted a rave party. All eight of the detained have been charged for consumption, sale, and purchase of drugs under the NDPS Act 1985. During the initial investigation, NCB seized 5gm of mephedrone, 21gm charas, 22 pills of MDMA, and 13gm of cocaine along with cash around Rs 1.3 lakh.