Sameera Reddy's Witty Reply To The Fan Who Trolled Her For Body Positivity
Sameera Reddy is very active these days on Instagram for Self love and staying fit and healthy. She is always seen posting about it one day or the other. On Monday Sameera took to Instagram to post a screenshot of a follower's comment on one of her posts. When a fan trolled her by asking her "Just a question if you were so confident of your body, why do you work out so much to lose weight?".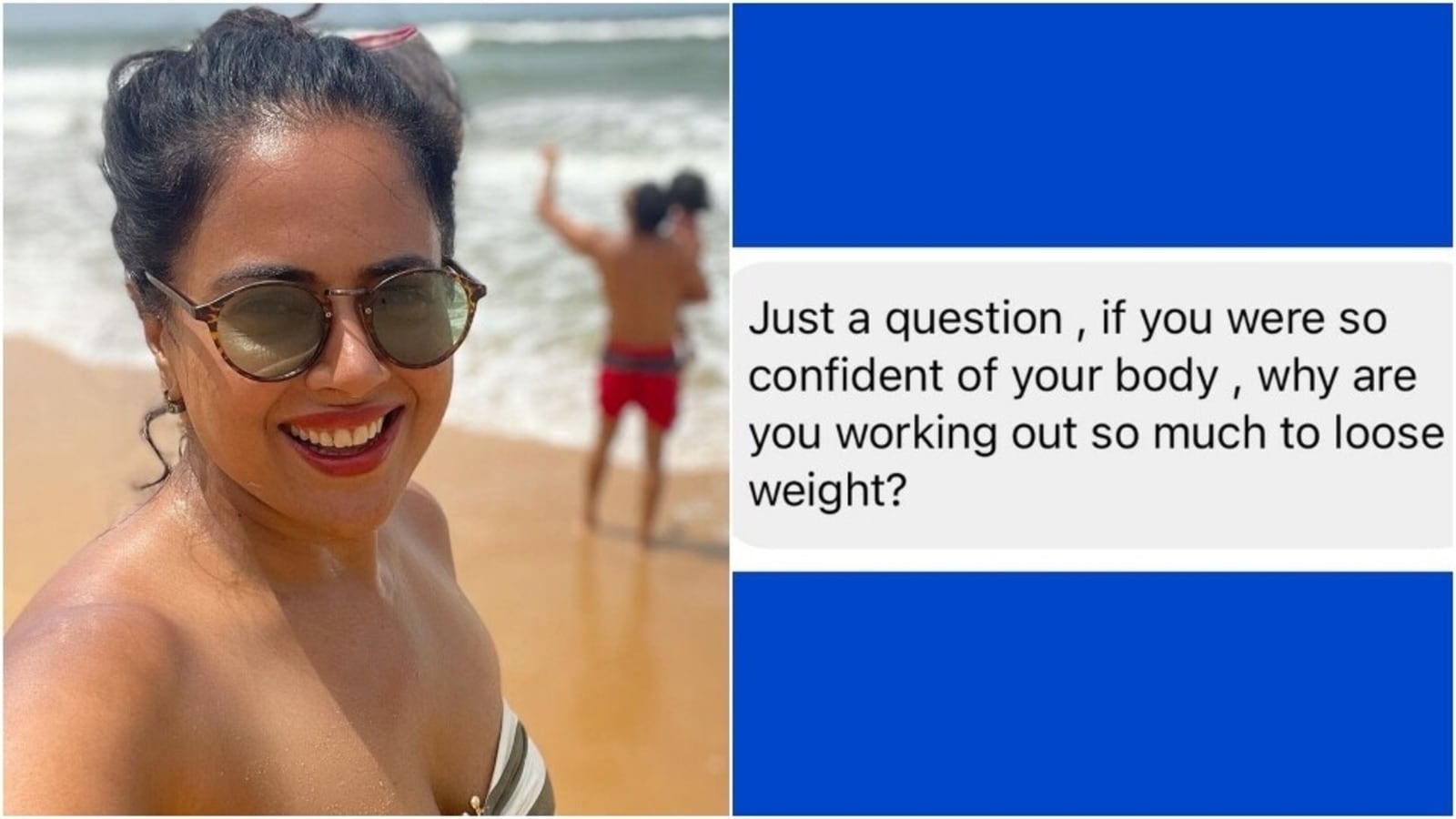 The 42 years old actor opened about how the definition of the body varies for everyone. She stressed the importance of allowing acceptance and goals to go hand in hand. Sameera wrote, "Everyone has their own definition of the body, and we can't judge it. Acceptance and Goals go hand in hand. Whatever the goal may be. The #bodypositivity movement focuses on the uniqueness of every shape and size. To uplift, to empower, and inspire. Whatever your choices may be #barewithsam #imperfectlyperfect #mondaymusings #comment4comment."
Her reply to the follower is the lesson on self-love we wanted as we speak. When we speak about health and staying wholesome, it is very important to enable your body to undergo modifications and absolutely settle for them. This is how we can actually respect our bodies.
Aryan Khan Not Getting Any Special Treatment, SRK Had To Take Permission To Meet Him In Lockup.
Sameera typically talks about forgiving and loving our bodies and encourages her followers to do the identical. Recently, she shared a video that includes everyday body affirmations. She stated that these affirmations have "the power to change your subconscious mind and that's how you program your body to manifest your wishes."
In another post she shared a video of 50 shades of grey in which she was seen flaunting her grey hairs with the black ones and she captioned it- got it, flaunt it.
read also- https://www.womansera.com/the-vampire-diaries-actress-nina-dobrev-opens-her-doors-for-ad-magazine/