Bigg Boss 15: First Wife Of Rakhi's Husband Gave A Shocking Statement, "He Thrashed Me With A Belt For 4 Hours"
Snigdha Priya, the first wife of Rakhi Sawant's husband Ritesh Singh, made some shocking allegations that he had beaten her up for four hours at their Chennai home. Ever since the entry of Rakhi Sawant's husband in Bigg Boss 15, everyone has been surprised. Many people are still not convinced about Rakhi's marriage. Meanwhile, the first wife of Rakhi's husband has made terrible allegations against Ritesh. Ritesh's first wife says that he used to beat her with a belt, due to which she separated from Ritesh.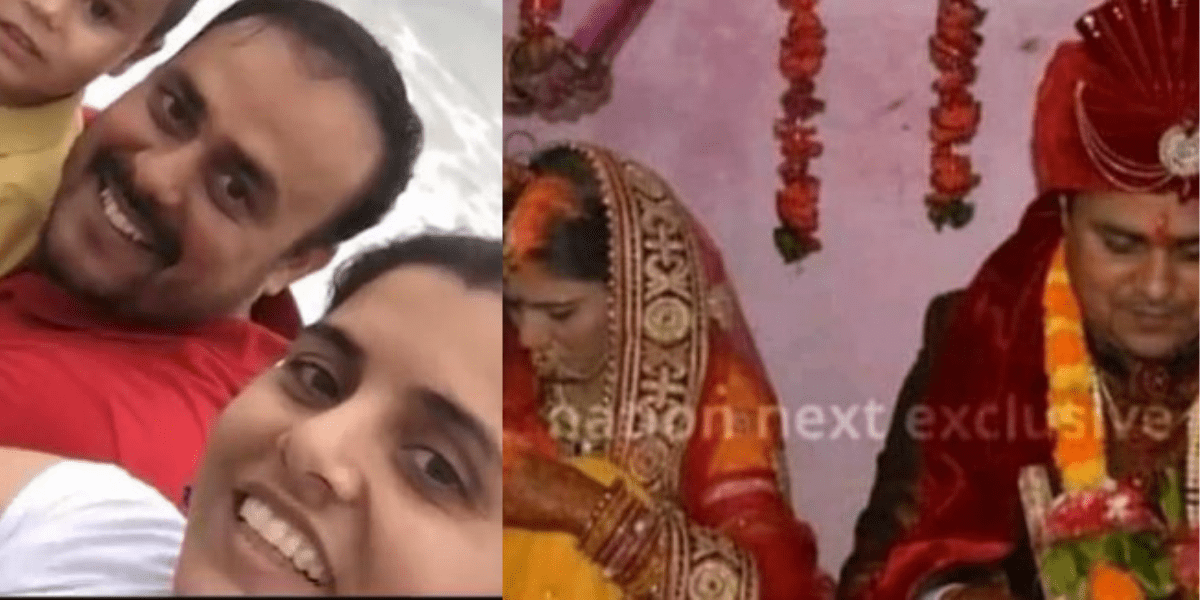 Recently, Snigdha Priya, the first wife of Rakhi Sawant's husband Ritesh Kumar/Singh, has come forward and talked about her husband. The woman says that both of them got married in 2014 in Bettiah, Bihar and their son was born after a year of marriage. His family is from Vidya Vihar Delhi but his roots are from West Champaran in Bihar. The woman says that she separated from her husband in 2017 after Ritesh thrashed her with a belt for four hours in Chennai.
Even after divorce, he rarely speaks because the son has a lot of attachment to his father. Snigdha said in the interview that he had beaten her on a few occasions in the past but they always got resolved. The woman said that her husband is very adept at tricking people. His sister had brought the relationship for marriage. As is a custom in Bihar, his family gave him a dowry of over Rs 25 lakh as Ritesh claimed that he is an IIT alumnus.
Ritesh's ex-wife says that he is not rich at all. He told that when he got married, Ritesh Singh's family was below average middle class. It was only after marriage that Snigdha came to know many things about Ritesh. Snigdha also said that he is a conservative person who scolded her for wearing clothes of her choice and for being too independent. Snigdha says that if given a chance, she can spoil his condition by coming in 'Bigg Boss 15'. Snigdha said that he is more interested in money.